The Mexican peso has seen unprecedented volatility over the last year. Ever since President Trump went on the offensive about building a wall and keeping jobs at home, the Mexican peso has been on a rollercoaster.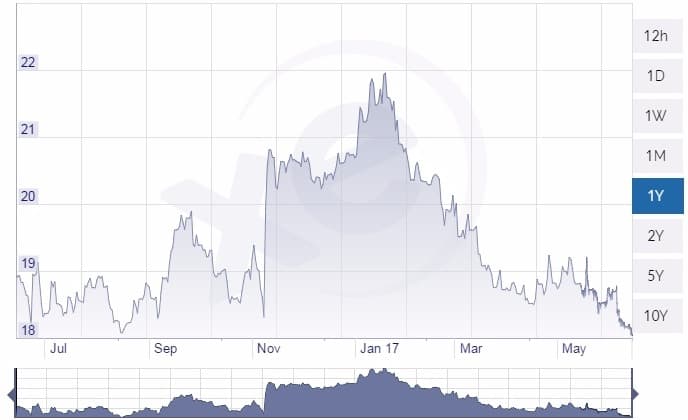 Most reports indicate that well over 1 million Americans live in Mexico. Mexico has been the number one choice for retirees for several years now. More recently, American's have been setting up online businesses in Mexico or commuting from Baja into Texas, Arizona, and California for work.
Bottom line, Mexico is a very important country in the offshore world. When it's currency becomes volatile, we need to take notice. Here's why the Mexican Peso is at risk and what to do about it.
The Mexican Peso hung out at 10 to 13 to the dollar for many years. When I was spending the most time in Mexico, from 1997 to 2007, I always calculated costs at 10 to 1. Since mid-2014, the peso has had a tough ride against the dollar, with a target of 15 to 17.
Enter Trump. He began bashing Mexico during the the primary and has kept up the pressure throughout his presidency. As a result, the peso has seen spikes at 19.8, 20.7 and 21.9 before coming back down to 18.5. Because of the Trump affect, no good news out of Mexico is likely to have a positive effect on its currency.
Sure, a weak peso is great for American expats living in Mexico and holding their cash in the United States. Everything is cheaper, even in border cities like Tijuana. For more, see: Trump is Making Mexico Great Again… for Expats!
Because of the weakness in the currency, I also believe Mexico is one of the best real estate markets in 2017. Prices are low for those with dollars and demand is high. It's rare to find a situation where the currency, and thus the prices, are being pushed down by outside forces rather than market conditions. Mexico real estate is a bargain right now.

But, the fact that volatility is coming from outside forces rather than market movements, creates all kinds of long term risks for the Mexican peso.  Here's why expats in Mexico should move their cash out of the country.
The Mexican peso has long been considered the emerging market proxy. It has tended to move with events in what's happening in developing countries, not just on what's going on at home.
Also, the peso is the most traded currency in the region because it's the most liquid, Mexico has no capital controls and it's investable as a proxy. It's the easiest emerging market currency to trade and the most traded by volume.
Experience the Insider community that takes your international lifestyle to the next level. Download your FREE guide
"18 Steps to Implementing Your Plan B" instantly!
But, Trump's attacks have broken the bond between the Mexican peso and the emerging markets. The peso is moving based on political events in the US rather than events within Latin America.
As a result of losing it's status as the proxy, the Mexican peso is less desirable. Investor's won't want to hold the peso as an investment because it moves as a result of outside forces rather than being a market indicator.
This also means the Mexican peso won't be used as a hedge or to denominate emerging market bonds.
Because the way the Peso has moved over the last few years, it's become a popular hedge. Investors will go long on the currency of their operating country (such as Brazil) and short the peso.
For these same reasons, governments have often denominated their treasuries in Mexican pesos.
This all becomes more difficult to do if the peso is now more correlated to what Trump says than to real market conditions. I expect the demand for pesos to weaken significantly in the short term as investors look elsewhere… and I expect continued volatility based on US politics.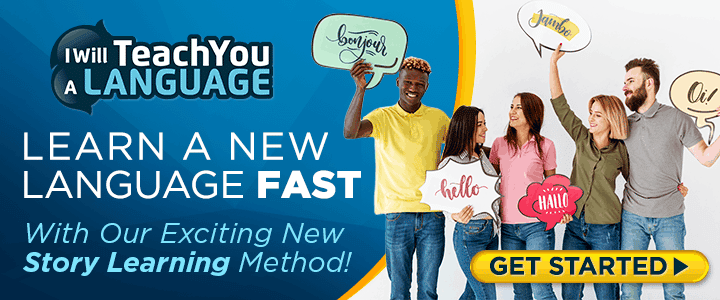 US expats in Mexico should hold cash in another jurisdiction. Also, you should incorporate your businesses outside of Mexico and generally minimize all country risk. Yes, Mexico is a great place to live (I've had a house there for 10 years). But, we need to take precautions now that its currency is under so much pressure.
Assuming you want some level of asset protection, and thus don't keep your money in the United States, I recommend my clients in Mexico open bank accounts and form structures in Panama. This is the primary banking center in the region and the Panama Foundation is the best asset protection / estate planning tool available for the money.
I also suggest that clients in Mexico consider residency in Panama. You don't want residency in Mexico because this country will tax your worldwide income. But, Panama doesn't tax its residents on foreign sourced profits (money made outside of Panama).
And Panama doesn't have a physical presence requirement to maintain residency. You can spend as much or as little time in the country as you like to maintain your residency.
Finally, after 5 years of residency, you can apply for citizenship and a second passport. This is one of the easiest, and certainly the lowest cost, second passports available to US citizens. 
I hope you've found this article on the risks facing the Mexican peso to be helpful. For more information on what you can do to protect your assets, please contact us HERE.
For more information on living, working, investing, retiring and moving to Mexico please visit EscapeArtist Mexico.

Like Our Articles?
Then make sure to check out our Bookstore... we have titles packed full of premium offshore intel. Instant Download - Print off for your private library before the government demands we take these down!