Vietnam
In Southeast Asia, bordering China, Laos, Cambodia, and the East Sea, sits Vietnam.
In 939, the independent state of Vietnam was formed after being a part of Imperial China since 111 BC. In the 1940s, the country was occupied by Japan, and later the country had to fight French rule in the First Indochina War. In 1954, Vietnam expelled the French. In the following years. Vietnam was divided into North Vietnam and South Vietnam. The conflict ended after the Vietnam War when North Vietnam was victorious against South Vietnam in 1975.
The country unified under a communist government but was impoverished. A series of economic and political reforms were set in place in 1986 and Vietnam has been led towards integration into the world economy ever since.
Though Vietnamese culture is different than the Western culture that we are used to, this Southeast Asian country can be an amazing place to work, live, or retire abroad in. Every day would be an adventure! Not to mention, the food is amazing.
Facts
Capital: Hanoi
Language: Vietnamese (Kinh-derived from Thai, Mon, Khmer, and Chinese languages)
Currency: Vietnamese Dong
Population: 92,700,000
Area: 128,455 sq miles
Culture and Customs
Vietnamese culture developed over centuries. The culture consists of a mixture of indigenous people, Chinese origins, and some Western influences, mostly French and American. Traditional focuses in the culture are humanity and harmony. The Vietnamese value family and community to a high degree. Modern culture has been influenced by the media, which is regulated by the government. Foreign cultural influences were banned for some decades but, since the 1990s, Vietnamese culture has been exposed to media from Southeast Asia, Europe, and the U.S.
The culture in Vietnam is very different than Western cultures and leads many to deal with anxiety and stress from learning how to acclimate. The best way to prepare yourself for living abroad in Vietnam is to become educated on the local customs in order to avoid offending anyone. There traditions and ceremonies that have been in practice for centuries.
Vietnamese locals are very friendly towards visitors, but the culture is different, which can be both frustrating and a great learning experience. One good fact to know is that when entering or leaving a space, you should always greet the most senior in the room first. Also, Vietnamese people are very physical with their friends. Often handshakes are with both hands.
FREE GUIDE! Get Essential Information on Protecting Your Assets
18 STEPS TO IMPLEMENTING YOUR PLAN B
Climate
In Ho Chi Minh City, there are two tropical seasons, wet and dry. The humidity sits around 78 and 82 percent all year long. During the day, the temperatures can fall between 86 and 98 Fahrenheit, while at night it's in the 71 to 77 range. It's hotter between April and May.
During the wet season, from May to October, it rains heavily in the afternoon most days for about an hour.
Hanoi experiences four seasons, closer to what we are used to in the States. Summers are hot and humid, from May to September, with temperatures from 85-91 degrees. Winters, from December to March, have temperatures around 68 degrees during the day and around 52-55 degrees at night.
Quality of Life
There are many different accommodations to choose from when moving abroad to Vietnam. One popular option is serviced apartments. These apartments come equipped with a kitchen, laundry facilities, linen, towels, crockery, cutlery, and cooking equipment. There are also cleaning services. There are also many residential areas in which you can rent a house or apartment.
If you have kids and are relocating, there are many international schools to choose from in both Ho Chi Minh and Hanoi.
Cellphone service and internet are improving and are quite reliable. If you have a phone from the U.S., it will not work in the country, unfortunately. Cable and satellite TV are also reliable and will be organized by your landlord if you choose to rent.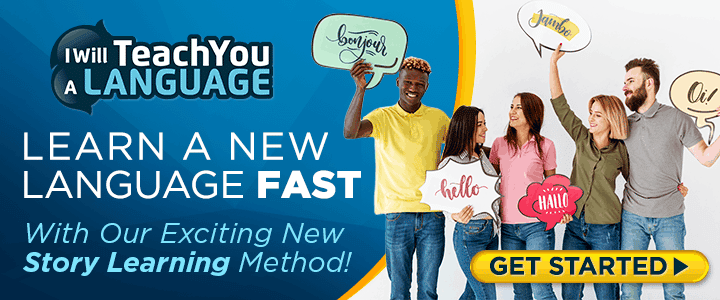 Vietnam is very safe. The main safety concern in the country is the chaotic traffic conditions.
If you are a person who needs frequent medical attention, Vietnam could cause some problems, unless you plan on getting medical insurance in the country. Medical care in Vietnam can be rather expensive and U.S. medicare isn't honored in the country. Also, trustworthy medical care can only be found found in larger cities.
Cost of Living
According to Numbeo, Vietnam has a cost of living that is 46% lower than in the U.S. Rent is an even bigger difference, at 63% lower than in the U.S. You will be able to retire comfortably here for $1,000 a month, depending on your lifestyle.
A couple who live in a fully furnished apartment in Hanoi equipped with air conditioning and a security guard, who cook most of their meals and rent a motorbike with some casual entertainment, can live comfortably at $1,100 a month. Rent can be found around $420 a month. People who live a more modest lifestyle can live in Hanoi for around $600-$900 a month. Ho Chi Minh has a cost of living sitting around $750-$1,300 a month.
Residency Options
Visa Options
Working Visas – For expatriates who work with Vietnamese Authority, a NGO, Foreign Trader, or a Vietnam-based company (1 year)
Professional Visas – This includes investors (5 years) and foreign journalists (1 year)
Study or internship (1 year)
Convention or conference (3 months)
Visiting relatives (6 months)
Permanent Residency
The permanent residency card (PRC) is the best option for those who decide they'd like to live abroad long-term in Vietnam. The residency options are limited, however, and it can sometimes be tricky to qualify for them.
There are three categories in which a person must fit into in order to obtain a PRC:
Fighting for the freedom and independence of the Vietnamese race, for socialism, for democracy and peace, and for science
Person with distinguished services contributing to the work of building and protecting the Vietnamese Fatherland
Spouse, child, or parent of a Vietnamese citizen residing permanently in Vietnam.
After filling out the proper application, it will take six months for the Immigration Department to communicate with the proper agencies to conduct examinations, verifications, and reports. There is also a $100 processing fee.
Here is probably the most extensive ebook on Everything You Ever Wanted To Know About Eliminating Your Taxes, Protecting Your Assets And Regaining Privacy Over Your Life And Investments. It is called The Ultimate Guide To Going Offshore.  Visit our bookstore to purchase it today!
I hope you enjoyed reading this article: Vietnam. If you have any questions, please contact our office HERE.
I've included some great articles for you to read, enjoy!
10 Best Places to See in Vietnam

Like Our Articles?
Then make sure to check out our Bookstore... we have titles packed full of premium offshore intel. Instant Download - Print off for your private library before the government demands we take these down!