Travel Smart With These 5 Tips For First Time Fiji Travelers
Fiji, also known as the "home of happiness," is an archipelago of 333 picture-perfect islands. It's situated very close to New Zealand and Australia, in the South Pacific. Beautiful beaches, wonderful food, and exotic hotels and resorts are what the Fiji islands are popular for. There is no surprise that the Fiji islands attract a huge amount of tourism throughout the year. Let's discuss 'Travel Smart with These 5 Tips for First Time Fiji Travelers'.
You can choose from the various accommodations that Fiji has to offer, according to your preferences and wallet. You'll find many hostels and affordable, yet beautiful hotel stays – and then you'll find exotic and luxurious resorts kissing the beach with an insane sunset view.
Nevertheless, once you're in Fiji, anywhere is like a dream. Also, whether you chose your Fiji vacation for your honeymoon, family holiday, or even a backpacking adventure, this trip might be the trip of your life!
Frequent Fiji visitors talk about their experiences, and they swear by a few tips for first-time travelers. Do make a note of these, and have a smart and safe travel experience!
1. Escape The Sun, But Don't Miss Out On The Sunset!
Considering that Fiji is all about sun-kissed beaches, you will definitely spend most of your time on the sand. However, the rays are quite strong in those areas, and it is best advised to avoid the beaches between 11 am and 3 pm. Of course, we have sunscreen, and our caps on, but no amount of these is going to help you with the high temperature during the peak hours.
A good time to swim is in the mornings during sunrise, before 11 am, or after 3 pm when the sun starts to go down. The same is true with the water rides and many adventure activities! Avoid the sun during those peak hours. Also, if you have a toddler with you or a senior citizen, it is best to avoid the peak sunny hours.
Furthermore, make sure to not miss a single sunset! It is divine and magical. Watch it from your infinity pool or watch it while you sip on some beers on the beach, it is an experience you shouldn't miss and you won't forget. The Fiji sunsets are very popular on Instagram too!
2. Have Some Peaceful Island Time.
You don't want to make your trip as stressful as a business trip by over-scheduling your day. The Fiji islands are known for their peaceful vibe. Don't overbook your day and have a pleasant stay! Take your time when you're on the beach staring into the horizon. Go for a refreshing dip in the pool. Spend quality time with your travel buddy.
They say that one has the best and most honest conversations while facing the ocean. Do that. Don't miss sunsets. Go for long walks. Do everything you wouldn't do back home. Explore new places, but take your time in doing that. Rediscover yourself and feel refreshed. Talk to the locals, know their culture. Try out the spas. Sip on fancy beers and cocktails. Relish the food. Have a great island holiday!
Handpicked Related Content: Living And Working In Fiji
3. The Right Clothes To Pack.
Fiji is all about enjoying the island and spending time on the beaches. Keep it casual and light. Make sure to carry enough comfortable wear: shorts, skirts, dresses, shirts, wrap-around. This is all that you will need. You don't have to care much about how presentable you are here. You just have to be in holiday mode.
Don't forget to carry your sunglasses and flip-flops. Carry more than just one pair of swimwear or bikini. Make sure you don't carry extra luggage, as it gets difficult to pack and unpack later. Especially for the backpackers, you must stick to the basics and be light on your feet.
Experience the Insider community that takes your international lifestyle to the next level. Download your FREE guide
"18 Steps to Implementing Your Plan B" instantly!
You might not be a water person, and you may think that you aren't really into beaches, but let me tell you that these beaches have a calling. You'll want to stay in the waters or be out on a yacht or a private boat all day. So don't forget to carry your water essentials like your bikini or your swimsuit and light shorts for afterward.  
4. Don't Miss Out On The Local Tours.
Once you're in Fiji, you'll realize there is a lot to explore! Pick on the things that interest you most and book a day's tour so you have someone to show you around. Participate in local activities, interact with the local people, and try out their traditional food.
The people in Fiji are known to be very kind and pleasant to talk to, and they will be more than happy to guide you to the best places in Fiji. They say that Fijians are amongst the happiest people in the world, so be interactive and kind to them at every chance you get, as you won't find people like them on your regular workday back home.
Furthermore, there are also small village tours you can take, with interesting and offbeat fishing activities. If you're interested in knowing more about the people, culture, and traditions, you must take these tours. Also, your kids might be fascinated by many of the cultural activities as well.
5. Take Pictures Of Absolutely Everything!
Fiji is one of the most picturesque locations in the world. The beaches, the people, the sunsets, the adventure sports, etc. are all worth at least a few clicks. You can have some silhouettes taken by your travel buddy against the sunsets and beautiful beaches. You can take beautiful time-lapse videos. Every location in Fiji is post-card quality! Make sure to bring a good camera!
The Fiji islands are definitely a magical place to visit, and one must visit these islands at least once in a lifetime. When you do, be well prepared and do your research to make sure you're aware of the important dos and don'ts for your first Fiji visit. Have a pleasant and safe travel experience!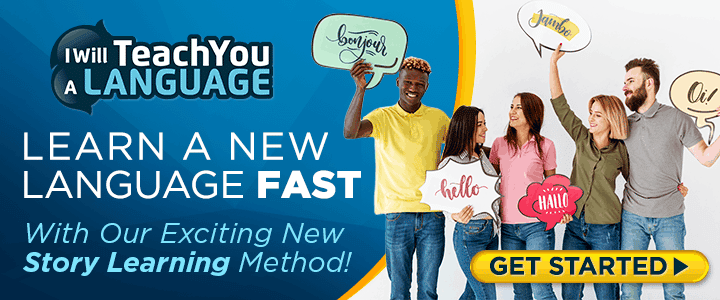 I hope you enjoyed: Travel Smart with These 5 Tips for First Time Fiji Travelers. If you have any questions, please contact our office HERE.
Here is probably the most extensive ebook on Everything You Ever Wanted To Know About Eliminating Your Taxes, Protecting Your Assets And Regaining Privacy Over Your Life And Investments. It is called The Ultimate Guide To Going Offshore.
Here are a few more articles, I'm pretty sure you will love them!
Top 7 Adventure Travel Places In India
10 Ways Students Can Travel Abroad For Less In 2020
Traveling To The United Kingdom For The First Time
---
Author Bio:
Chelsea Nguyen is working as a manager and blogger at "Paradise In Fiji," which is one of the best vacation spots in Fiji. She has been writing for several years about vacations in Fiji and other attractive spots.

Like Our Articles?
Then make sure to check out our Bookstore... we have titles packed full of premium offshore intel. Instant Download - Print off for your private library before the government demands we take these down!