Investing in real estate overseas is one of the easiest ways to expand your portfolio and grow your wealth. But that's not all! 
A property in a foreign country offers so much more than financial diversification. People do it to create a new life for themselves by relocating, while others simply want a holiday home to spend the summer in. If you're lucky enough to find a property in a country where real estate is booming, you can earn monthly income through rental opportunities.
A number of my clients already have foreign properties attached to their portfolio, whereas others have only recently started investing. Securing a property overseas may look easy in theory—you just need to fill a few forms and have finances available, right?—but it's actually a complex process.
Like any other investment, investing in a property—domestic or foreign—comes with its pros and cons. You need to make sure that you're taking the necessary precautions and complying with laws and regulations—not just the ones in the country of investment, but in your homeland as well.
I have made a list of necessary considerations that you must not overlook when buying a foreign property as an American. Let's take a look!
Reason For Investment
Without prior analysis, you're just setting up your investment to fail. Start by calculating the net operating income (NOI), which will help you understand the costs vs. expenses ratio and whether or not the investment will be profitable.
There's also the question of the type of property and its location; are you buying it for income flow in the form of rentals? Do you plan on moving in for good by using it as a residence? Will you be using it to set-up a business? Depending on the reason you have for buying it, you can assess your options accordingly.
Capital And Finances
Investments don't start making you money right off the bat; we all know that. Still, I've seen people invest and then lose all their money, going bankrupt within months of their new investment. This happens when you fail to plan smartly and put all your savings toward one venture, without considering the cash flow and supplementary costs of an investment. It's not just the value of the property you need to secure finances for; there are legal costs, maintenance costs, costs and interests of loans, fluctuations in the real estate market, increased expenses, and so on. 
Failing to consider these can negatively impact cash flow and may even lead to a bankruptcy filing.
If you're securing finances in the form of loans, things may get even more challenging since you're not just operating on a local level, but on an international level.
Tax Requirements And Legal Compliance
As an American citizen, you're bound to pay taxes to the IRS, whether or not you're residing in America. Every country's real estate market is different, and so are their taxation laws, regulations, and legal structure. This means that with a foreign property in your portfolio, you need to educate yourself thoroughly on both IRS regulations as well as the laws set forth by the taxation body in the country the property is located in.
Make sure you're well-aware of the tax liabilities, penalties, requirements and conditions before investing in foreign property. You can always hire a CPA firm or a consultancy agency that knows both markets well and can make informed decisions on your behalf.
Experience the Insider community that takes your international lifestyle to the next level. Download your FREE guide
"18 Steps to Implementing Your Plan B" instantly!
This way, you're not only protecting yourself from legal troubles, but can also keep abreast of market changes and profitable opportunities. Also, remember to factor in legal, taxation and ownership costs to avoid legal penalties.
Property Valuation
You're buying a property in a far-off land, so the least you should do is get an independent valuation for it. Even if your a seasoned investor, there's a fair chance that you don't know the local market and its workings well enough.
With a valuation, you can get a structural survey and guarantee the integrity of the property. Real estate is no small investment, which is why valuation should be a fundamental part of your process before securing the deal.
This is especially critical for properties located in atypical locations and climates. A building near water or on mountains needs unique building materials and is more prone to structural collapses if not done right. 
Currency Conversion And Exchange Rates
So you have the money and you're ready to seal the deed; now comes the mode of payment and the currency conversion. International money transfer is just one of the many complications in overseas investments and business transactions.  You need to consider a number of things, including but not limited to conversion, exchange rates, value of local money and bank account requirements.
Even with international markets fusing and becoming more globalized, transaction costs still remain an issue due to high brokerage commissions.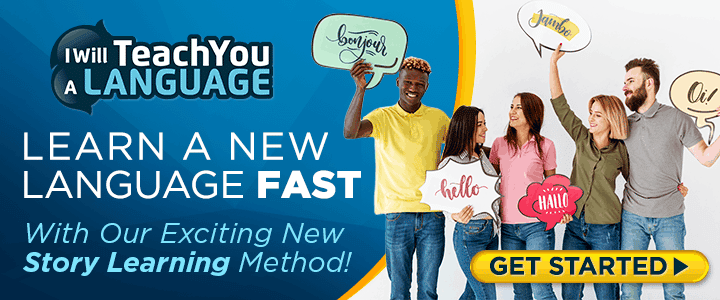 Ideally, you should consider a money transfer service that offers good conversion rates and small fees, so when you're sending a large amount, you can save thousands of dollars. This is why I have partnered up with MoneyCorp to assist my clients in international money transfers. Moneycorp has been in business since 1979, which tells me they certainly know what they are doing. With this partnership, the possibility is that they can help you save anywhere around $4k to $6k USD on a transfer amount worth $200k.
The Takeaway
In my opinion, the main appeal of overseas properties is often the low costs in foreign countries compared to American properties. Why would you buy one property in America when you can buy two or even more for the same price elsewhere?
This is a strong motivation, and with real estate performing poorly in America, no wonder people are giving up their dream of an American suburban house. Whatever the reason for investment, you need to keep in mind that planning and strategy are crucial, because even the best-laid plans can fall off track. I would suggest that you keep a keen eye on the market and especially the social, cultural and political trends in the target country.
I hope you enjoyed reading: Transfer Fees Buying Property Overseas.  Don't forget to check out MoneyCorp.
Their longevity in the market tells you they know what they are doing.
Here are a few articles you will enjoy reading: 
The Ultimate Guide To Going Offshore
The Ultimate Guide To Investing In Teak Wood
Guide to Foreign Tax Credit, Foreign Tax Treaties and Foreign Housing Exclusion

Like Our Articles?
Then make sure to check out our Bookstore... we have titles packed full of premium offshore intel. Instant Download - Print off for your private library before the government demands we take these down!