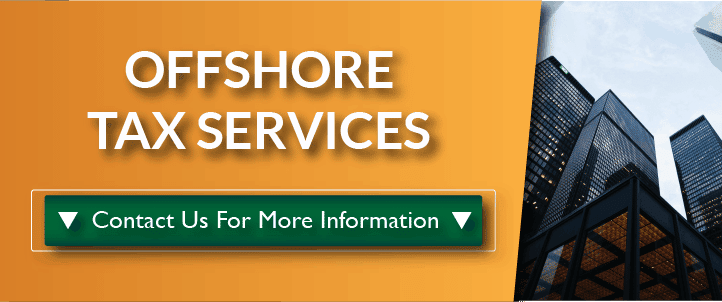 Offshore Tax Services
Are you looking for a way to help reduce your tax burden?
Do you live overseas and haven't filed your tax return in a few years? 
Are you unsure if you are required to file a tax return in your country of origin AND the country you currently live in?
Or do you have an international corporation, offshore LLCs or asset protection trusts and require a good accounting firm to represent you?
We can help you with:
Filing tax returns

Offshore tax reporting for trusts and corporations,

Offshore tax reporting for offshore self directed IRA LLCs,

International tax research and compliance,

Personal income tax return preparation for those with international tax considerations,

Representation before the IRS or CRA

IRS debt settlement and IRS problem resolution,

Offshore tax reporting of Foreign Bank Accounts (FBAR), and

International tax planning for U.S. citizens who live and/or work abroad.
If you are from the USA, Canada, Great Britain or Australia we have specialized tax planners just a phone call away.
Don't Hold Back!