Top 5 Places For Mexico Retirement
What are the top places for Mexico retirement? You have a lot of choices – but here are our top 5 places to retire in Mexico:
1. The Mayan Riviera – Caribbean beach living
2. San Miguel de Allende – Colonial living in the mountains
3. Cabo San Lucas – Pacific beach living with awesome weather
4. Merida – Colonial living in the Yucatan
5. Puerto Vallarta – Colonial living and Pacific views
Why Retire In Mexico?
Mexico retirement is not a new concept. For several decades now, Mexico has been consistently in the top ten best places to retire abroad. It is especially attractive for US and Canadian citizens due to its proximity to home. But there are many more benefits of retiring in Mexico.
Recent changes in the Mexican immigration laws aimed at simplifying and speeding up residency applications have further added to the appeal.
Mexico is known for its great climate, fantastic food, and lower living costs. The costs of retiring in Mexico are far less than in the US, Canada, or Europe. It's little wonder then, that retiring to Mexico is as popular today as it has been for the past 30 years or so.
Despite what some media outlets broadcast, Mexico is a safe place to live. In fact, many expats report feeling safer in their adopted towns in Mexico than they did in their home nation.
Mexico offers great medical facilities in the larger towns and cities at affordable prices far lower than comparable treatment in the US.
I found this great podcast by The Expat Money Show – Travis Luther and Why Americans are leaving the USA
FREE GUIDE! Get Essential Information on Protecting Your Assets
18 STEPS TO IMPLEMENTING YOUR PLAN B
Deciding Where To Retire
The most difficult thing to consider, having made the decision for Mexico retirement, is what place to go!
Mexico is a large country with vast expanses of coastline, mountain ranges, and diverse climates ranging from arid, tropical, subtropical, and temperate highlands.
Mexico has huge modern cities and tiny beach towns. There are places to retire in Mexico where there are already established expat communities and places where foreigners are practically unheard of.
Wherever you decide to go for your Mexico retirement, your best move is to employ the services of an established and bilingual real estate agent and immigration attorney. We can help you connect with reputable and trustworthy agents. We have Mexico real estate agents in San Miguel de Allende and the Mayan Riviera.
To get you started, we'd like to tell you a little bit about each of the top 5 places for Mexico retirement.
1. The Mayan Riviera – Caribbean Beach Living
The Mayan Riviera region of Mexico is home to a large number of expats, particularly retirees, so if you are looking to retire to Mexico but would prefer to move to a ready-made, socially active community, this may be the best option for you.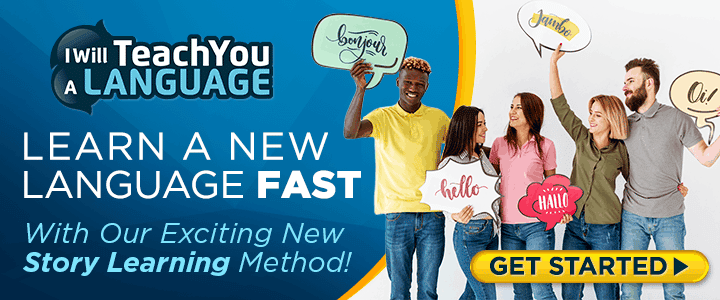 The Mayan Riviera extends for about 125 miles along the eastern side of the Yucatan Peninsula starting at Cancun to the north, ending at Tulum to the south. It features pristine beaches and inviting Caribbean waters and some of the best-preserved Mayan archaeological sites.
The path of progress and development along the Mayan Riviera has followed north to south route, presenting lifestyle options from the full-on lively to laid back tranquil.
Here are three very different towns for you to consider for retiring in the Mayan Riviera.
Playa del Carmen – Vibrant City Living Right On The Beach
If you like the idea of retiring to the Mayan Riviera but prefer the idea of modern city living, take a look at retiring in Playa del Carmen.
Still, with an abundance of entertainment and leisure options but with quieter residential areas this could be just what you are looking for.
The main district of Playa del Carmen has a cosmopolitan feel as there is a greater number of expats from different parts of the world.
You still have access to the beach, golf courses, and excellent shopping and restaurants located in and around the city but with more opportunity to escape the hustle and bustle of a thriving tourist destination.
Not to mention you are within an hour of the Cancun International Airport – with direct flights to most cities in the US, Canada, and most of Europe. This is one of the best things about Playa del Carmen when looking for places for Mexico retirement.
Akumal – Golf Courses And Beach Clubs
Akumal is on the way from Playa del Carmen to Tulum. While Akumal is a very small town it is home to some very large and beautiful resorts and residential communities offering beach clubs and golf courses.
The Bahia Principe real estate development is one of the best places to look – you can pick between a condo, house, and lots either with a jungle setting or golf course views. It is home to a 27 hole golf course (ranked 2nd in the Mayan Riviera) and 3 beach resorts – as well as a casino. Plus at last count 20 restaurants
If you are looking for more of a spiritual piece of paradise – the TAO real estate community offers yoga, spas, and even cooking classes. And of course, it has its own beach club!
You are only 20 minutes to Playa del Carmen nightlife or Tulum and her spectacular Caribbean beaches and laid back atmosphere.
Tulum – Laidback Beach Living
At the southernmost point of the Mayan Riviera is laid-back, bohemian Tulum, ideal for the quieter retirement in Mexico lifestyle.
Your fellow expat neighbours in Tulum are more likely to be from Canada, Europe, Australia, and South America all enjoying the healthier living choices this small town has to offer.
Yoga classes, juice bars, and vegetarian restaurants are more in favour of nightclubs and bars. Unspoiled, quiet beaches with picturesque views of the Caribbean are right on your doorstep, as are numerous cenotes (water-filled sinkholes) where you can go to relax and swim.
2. San Miguel de Allende – Colonial Living In The Mountains
Ask any one of the many expats who have decided to retire in San Miguel de Allende what they think of their adopted town and they are likely to respond that it is colonial living at its finest, not just in Mexico but anywhere in the world.
San Miguel de Allende is undeniably one of the most beautiful small and sociable towns in Mexico. The magnificent historic center is a UNESCO World Heritage site and is mostly on the level making it easy to while away the hours exploring what the town has to offer.
Your recreation options range from taking part in the bustling arts and entertainment scene to sampling a huge range of culinary choices with something to suit every budget. Alternatively, you can enjoy one of the many cultural events where the local population proudly celebrate their heritage with parades, firework displays, and festivals.
Local markets present great opportunities to practice your Spanish and converse with the locals to get the best deals on high-quality fresh produce.
The most popular laid-back activity is enjoying the café culture, alone or with friends and simply watching the world go by.
Affordable health and dental care are easily accessible and is more than adequate for the majority of cases, but those with more complex needs can make the short journey to nearby major hospitals or dental clinics.
3. Cabo San Lucas – Pacific Beach Living With Awesome Weather
If Mexico retirement in a destination with a year-round luxury vacation vibe is appealing, look no further than to retire in Cabo San Lucas.
Not only is this a stunningly beautiful beach location, but it is also blessed with fabulous weather the majority of the time.
Beach life is the main draw with a full range of water sports and activities on offer to fill your days. Of course, you could opt to just soak up the sun on the sandy beaches and take a dip in the clear Pacific Ocean.
Maybe it's the fantastic climate that makes the locals particularly friendly and welcoming in this part of Mexico, or perhaps it's because tourism is an essential part of the economy. Whatever it is, expats report feeling very welcome here.
An easy transition into a full and active retirement lifestyle in Cabo San Lucas is both possible and affordable due to the wide range of day and night time activities on offer and the established expat community who have made this beautiful Mexican town their home.
Your Mexico retirement dollars in Cabo San Lucas may not go as far as in other parts of Mexico as it is a high-end tourist resort, but many enjoy a higher standard of living than they would be able to afford back home in the US.
Keeping both safe and well in Cabo San Lucas is easy as the crime rate is low and good healthcare facilities are available and affordable.
4. Merida – Colonial Living In The Yucatan
If your idea of a perfect retirement destination in Mexico does not include living by the ocean nor in a small town, Merida is a popular alternative.
Merida is the capital city of the semi-tropical Yucatan peninsula and home to almost a million people, of whom only an estimated 4,000 are expats.
Merida blends modern with historic arising from sympathetic development among the abundance of beautiful colonial buildings. You will find plenty of first-rate leisure facilities such as museums, art galleries, restaurants, movie theaters, and fantastic shopping.
To the south of the city is Merida International Airport from where you can take direct flights to major cities in the US or Canada for those essential trips back home. To the north, in the Gulf of Mexico for those essential trips to sandy shores and small beach towns.
Merida is somewhat isolated from the rest of Mexico by geography which has created a unique culture with its origins from the time of Mayan occupation and their resistance to conquistador attempts to eradicate them. Mayan influence is evident everywhere in Merida and can be seen, heard, and sampled in speech, dress, cuisine, music, and dance which is an integral part of day-to-day life.
With the number of English speaking ex-pats being relatively small, the need to speak, or a willingness to learn Spanish is greater than in other parts of Mexico. With that said, Merida has a lending library that stocks an extensive collection of books, videos, and tapes in English.
Merida is reported to be one of the safest cities in Mexico with serious and violent crime rates being very low.
There are plenty of old colonial homes for sale in Merida that need renovation. These present perfect opportunities to acquire Mexico real estate that will keep you occupied and result in a unique home for your retirement.
5. Puerto Vallarta – Colonial Living And Pacific Views
Puerto Vallarta is one of the most well-established US expat coastal destinations making it a top choice for those who favor an easy transition into retirement by the ocean in Mexico.
Located on the pacific coast with a long colonial history, Puerto Vallarta is defined by verdant hillsides and practically unrivaled ocean views.
The coastal stretch is naturally sectioned by the topography creating a number of different beach resorts, each with its own distinct character.
Tourists have been drawn to the natural beauty of Puerto Vallarta for several decades giving rise to a vast choice of activities centered upon the beaches and ocean. Boat tours that incorporate whale watching, fishing, and excursions to see dolphins are plentiful. While activities are closer to the shore such as wind-surfing, parasailing and kite-surfing are easily accessible.
For golf enthusiasts, Puerto Vallarta has half a dozen or so courses close by and more options are available if you don't mind driving a little further afield.
The nearby Sierra Mountains provide some relief from the heat where you will find even more options to entertain yourself by hiking, biking, or doing a canopy tour.
Less energetic options in Puerto Vallarta include strolling along the boardwalk or exploring the boutiques, cafes, and restaurants.
There is an international airport located in Puerto Vallarta with direct flights to the US making it easy and convenient to fly back home, or for family and friends to come and visit.
A number of modern healthcare facilities providing state-of-the-art care are close by. These hospitals not only treat locals and foreign residents but also attract medical tourists who want to take advantage of high-quality medical care at affordable prices.
What's The Next Step To Make Your Mexico Retirement Become A Reality?
We hope you have enjoyed our mini-tour and have a better idea of where to start looking for your Mexico retirement.
The next step you can take is to make a list of the things you are looking for in your perfect Mexico retirement destination and carry out further research on some of the places we mentioned to see if any of them meet your needs.
Don't forget, we can help by putting you in touch with trusted real estate and immigration professionals when you are ready.
I hope you enjoyed reading this article: Top 5 Places for Mexico Retirement. If you have any questions, please contact our office HERE.
Like Our Articles?
Then make sure to check out our Bookstore... we have titles packed full of premium offshore intel. Instant Download - Print off for your private library before the government demands we take these down!