What Are the Costs of Retiring in Mexico?
Since Mexico is gaining in popularity among retirement locations – the first question you want to ask yourself is: "What are the costs of retiring in Mexico?"
It's conveniently located just south of the United States border, which earns it major points, but it's got more than that to offer. The costs of retiring in Mexico can be significantly lower than it is in the United States, depending on how you choose to spend your new life there. You could choose to live in a stunning beachfront villa and spend what you would back home, or you could live comfortably for much less. Isn't that true pretty much anywhere, though?
Here are some numbers for the costs of retiring in Mexico in more detail:
Grocery and Food Costs in Mexico

According to Investopedia, you could retire abroad in Mexico to a comfortable property and have a regular cleaning service three times per week and a personal gardener and still live on about $2,300 per month, or $27,000 per year. Talk about getting a lot for your money!
Basic foods like fruits and vegetables are generally cheaper in Mexico than they are in the United States, Canada, or Europe. In fact, groceries in general are generally cheaper, so you're saving on your food budget right from the very start. According to this useful price breakdown from Expatistan, most of your grocery needs will fall in around the $1 to $5 range. That includes potatoes, eggs, cheese, milk, soda, and veggies.
To purchase your typical, everyday style of lunch, your cost is about $8, based on statistics updated on August 2, 2017. An average dinner cost for two will usually run you around $27, which is a pretty big bargain.This is one big reason people are living in Mexico for their retirement.

Transportation Costs in Mexico
While gas can be a little pricey, at nearly $4 per gallon, alternate means of transportation are affordable enough to make up for it. For example, a five-mile taxi trip would only cost you about $3.50 in U.S. dollars. A bus ticket is only about $20, etc. In many of the Mexican communities, you may not even feel that you need a vehicle at all, so gas wouldn't be much of an issue.
Rent & Utility Costs in Mexico

As with anywhere, there are expensive places to live as well as cheap places to retire in Mexico. If you want to live in the capital of Mexico City, for example, rent prices are likely to be comparable to the U.S. pricing system. By comparable, I mean anywhere from $800 to around $1,200 for an apartment in the city or in popular expat and tourist areas. That's what happens when you want to live right in the middle of the action! However, you can find rent as cheap as $500 to $700 per month in areas a little off the beaten track. With cab rides only costing you about $3, it could be worth the sacrifice.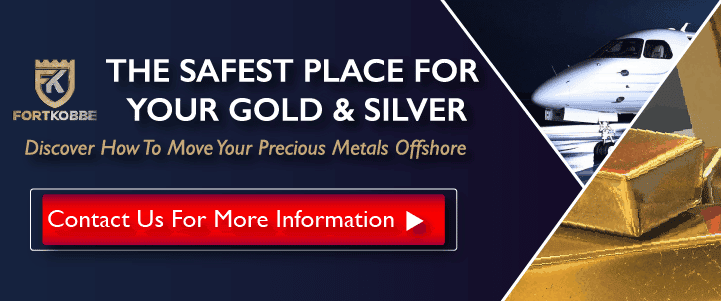 One month of utilities, such as heating, air, and gas will only cost you around $100 total, and internet is about $20 per month. You really can't beat that! General household items like cleaners and shampoo are generally cheaper as well. That means with your new low-cost groceries, low utilities, and affordable means of transportation, you may just feel comfortable splurging on the more expensive home after all.
House cleaning services will run you about $2 to $3 per hour, so these are certainly not reserved for only the wealthiest people living in Mexico.
Healthcare Costs of Retiring in Mexico

Healthcare in Mexico is both excellent and surprisingly affordable. Look for doctor's offices and hospitals in well developed areas, such as popular expat communities, and you'll be sure to find many that live up to your U.S. (or Canadian or European, of course) standards.
On average, a visit with your doctor or specialist will run you about $30 to $43, depending on the nature of said visit. Even better, you can get a house call for around the same price. Doctors in Mexico still do house calls, so if you're feeling particularly bad, you can have them come to you! CAT scans and lab tests are about 25 to 33 percent of what you'd pay in the United States, and your typical dentist check-up will only run you around $30. The best price of all is the $100 overnight hospital stay, which is guaranteed to be much more expensive back home.
(We also offer health insurance in Mexico for people retiring, working, or living in Mexico.)
If the cost of retirement is what's keeping you from enjoying this next stage of your life, consider a move to Mexico. Whether you prefer a fast, exciting lifestyle, relaxation by the beach, or a nice temperate climate, retiring abroad in Mexico has you covered. Just make sure to research the costs of retiring in Mexico for the particular area of of Mexico you are interested in – such as the Playa del Carmen, San Miguel de Allende, or Cabo San Lucas.

Like Our Articles?
Then make sure to check out our Bookstore... we have titles packed full of premium offshore intel. Instant Download - Print off for your private library before the government demands we take these down!