The Why and How of Retiring in Croatia
If you're looking for a place to retire abroad to in Europe, Croatia could be your spot. It has got the charm and beauty of Italy, but without the high cost of living. The weather is warm and sunny on the Adriatic – making it perfect for growing grapes for wine! Other parts of the country are cooler, and old Mediterranean architecture graces all areas of this country. The beaches and the water are pristine, and it's a great place to have a yacht or sailboat, or to go diving. The water is so clear!
Cost of Living
With the influx of new attention towards Croatia, living costs are rising, but they are still lower than those of Western Europe and the United States. The Kuna is the official currency of the country, and $1 USD is equal to 6.74 Kuna. Many prices are posted in Euros around Croatia, which has an exchange rate of 1 Euro to 7.5 Kuna.
Zagreb is the capital city of Croatia, and it hosts a high population of expats that have retired abroad in the country. Unfortunately, rentals can be hard to come by in these types of areas, so many expats do have to lease a room or an apartment in the more populated cities. As with anywhere else, rent is higher in the city centers than it is on the outskirts, but you can expect to pay about $354 per month for a one bedroom apartment in the city center, $263 outside of the city center, and under $600 for a three bedroom apartment. Not bad!
Leisurely activities such as going to the movies or out to eat are considered reasonably priced. Think under $30 for a nice meal, and under $6 to go to the movies.
Retirement Visa
You'll need to apply for a temporary residency permit in order to live in Croatia. If you're simply seeking to retire abroad there, you won't need the work or business permit, but you'll still need this one. As well as all of the required documentation, you'll need to give a reason for wanting to live abroad in the country. Your reason can be related to family, real estate (rental or purchase), investment…or even having a yacht moored in a Croatian marina.
Go to Croatia as you normally would if you were simply visiting and apply for the residency permit within your 90-day deadline (give yourself a couple of weeks' leeway for the process to complete). This must be done in person. You don't need a visa to stay in Croatia as long as you're only staying for 90 days (if you're coming from North America or many European countries). Once you get there, apply in person at a police station for your residency permit. Here's the documentation you'll need:
Copy of U.S. passport

Two photos

A birth certificate with an apostille

Evidence of health insurance

Evidence of housing

Proof of adequate funds

Background check report
As a bonus, healthcare in Croatia will meet your standards based on what you're used to receiving in the United States or Canada. You'll likely have to purchase a private health insurance plan, which will be readily available through numerous U.S. and British companies. These plans are geared toward those who are expat retirees living abroad in Croatia.
Why Croatia?
This country may be the newest in Eastern Europe, but it packs a lot of history. It was once Yugoslavia and has been inhabited as far back as prehistoric times. The capital city of Zagreb is made up of a medieval Upper Town and diverse museums. The coastal city of Dubrovnik even has 16th century walls encircling the Old Town, which is made up of Gothic and Renaissance buildings. There is even a 14th century monastery located there. Only one Roman emperor was ever known to retire, and that emperor chose Croatia. His palace, which is located in modern day Split – Croatia's largest city – is now a UNESCO World Heritage site, with several hundred houses, restaurants, and hotels.
Aside from the obvious history, culture, and charm that Croatia has to offer, it also has a beautiful landscape. The city of Dubrovnik, for example, is surrounded on one side by mountains and on the other side by the sea. Pair that with the medieval architecture and rich history, and you can probably imagine wanting to stay there forever!
Finally, another reason many like to retire to Croatia is because of its advantageous location for travel. Not only is it a more cost-efficient place to live than many other European countries, but it allows you to reach cities like Paris, Berlin, or London in only a few hours by plane.
Here is probably the most extensive ebook on Everything You Ever Wanted To Know About Eliminating Your Taxes, Protecting Your Assets And Regaining Privacy Over Your Life And Investments. It is called The Ultimate Guide To Going Offshore.  Visit our bookstore to purchase it today!
I hope you enjoyed reading this article: The Why and How of Retiring in Croatia. If you have any questions, please contact our office HERE.
Experience the Insider community that takes your international lifestyle to the next level. Download your FREE guide
"18 Steps to Implementing Your Plan B" instantly!
I've included some great articles for you to read, enjoy!
Why Foreign Investment in Croatia is a Growing Trend
Most Popular Expat Cities in Croatia
From Croatia to the Philippines: Explore Breathtaking Islands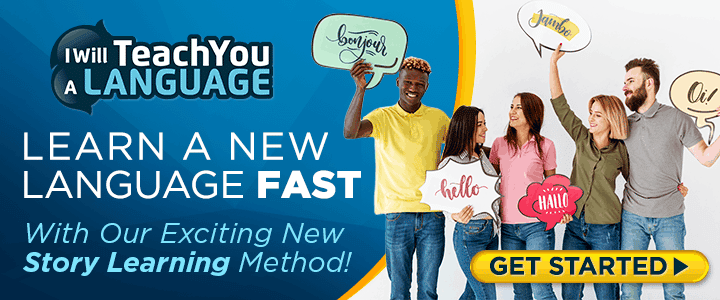 Like Our Articles?
Then make sure to check out our Bookstore... we have titles packed full of premium offshore intel. Instant Download - Print off for your private library before the government demands we take these down!