Retire In Peru – The Benefits Of The Rentista Visa
Peru is one of South America's most storied countries. From the haunting Andes mountains to the coastal fishing villages, Peru is one of the most geographically and culturally diverse nations in the region. Combine this with a low cost of living, major hubs for international transportation, and a residency program with a lot of expat perks, and you can see why a retirement abroad in Peru might just be the answer you're looking for.
Cost Of Living
The ideal motivation behind retiring abroad is to accomplish two things at once: lowering your cost of living and improving your quality of life. In a perfect world, both of these requirements can be met in the same overseas retirement location.
Usually Central and South America are the most advantageous areas of the world for U.S. and Canadian expats, which is why they are so incredibly popular. While this popularity spike can cause more obvious countries like Costa Rica or Mexico to become increasingly expensive in the more tourist-driven areas, retirees in Peru are still benefitting from being under the radar in this regard.
Currently, $1USD equates to 3.24 Peruvian Sol, meaning that your dollar can go a long way in the country. The purchasing power of this conversion is also very beneficial for the North American expat looking to retire in Peru, which increases dramatically as you venture out from cities like Lima and Cusco. Currently, a 3-bedroom apartment in the city center of Lima averages around $900 a month. This number can be split in half if you travel even twenty minutes outside of the city.
Always ask about the safety and security access to your new home overseas. 
Retirement Visa
Value alone doesn't make a country worthy of being a top expat destination – there is also the issue of ease of immigration. Fortunately for those looking to retire in Peru, there is a great program for residency.
To obtain the Peruvian Rentista Visa, applicants must have a continuous $1000 monthly income while living in Peru. An additional $500 is required in income for every dependent filing for the visa as well. You will need marriage certificates and proof of your private and government pensions.
The process begins by applying for a Carnet de Extranjeria (Peruvian I.D. card for foreign visitors). This can be done through a Peruvian consulate in the U.S. or Canada. You will need to make an appointment and bring all the required and notarized documents to the meeting. Your official U.S. state department (or JLAC in Canada) will have to authenticate all information as well.
Once your Carnet de Extranjeria is approved in the form of your retirement Rentista Visa, you are free to open a bank account, purchase a cell phone/internet/cable plan, and travel domestically within Peru without a passport. You may be traveling back and forth between Peru and North America during this process, but you'll need to be present at home for the consulate meeting and in Peru for the final authentication. Once you get your documents approved in the States, have them legally translated to Spanish in Peru before submitting them to the immigration department for your final in-country meeting (applicants over the age of 65 get preferential treatment).
Major perk of the Rentista Visa:  Rentista Visa holders are exempt from the annual tax (tasa anual de extranjería) that other expats and non-retirement residents in Peru have to pay. Retirees are also exempt from paying Peruvian income tax on their pension money – and a certain amount of possessions from home can be imported tax-free and duty-free.
The entire residency process of retiring in Peru can take as little as 2 months for the initial applicant, and another month or two to file your dependent's applications. Once complete, you can obtain permanent residency after three years and citizenship after an additional five years.
In the past, you could live on the 183-day tourist visa, renewing it by border-hopping at each time of expiration. This visa now, however, limits travel to 183-days within a 12-month span, severely handicapping your freedom in retirement and excluding you from the great residency visa benefits.
FREE GUIDE! Get Essential Information on Protecting Your Assets
18 STEPS TO IMPLEMENTING YOUR PLAN B
Documents for Application of Peruvian Retirement Visa:
Application form F-004

Receipt for the application fee

Copy of passport

Proof of pension or social security fund in excess of $1000 per month

Letter of intent and ability to fulfill requirements, issued by a notary in Peru

A sworn statement issued by a notary in Peru that you have a clean criminal record (in Peru and abroad)
From Sea To Sky
Affordability and legal perks aside, why should you want to retire in Peru? History fans will relish the legends of Inca civilizations and Spanish conquest – not to mention the traditional arts, dance, and song of the native people. Nature enthusiasts will find years of adventure exploring the Andes mountains, hiking the famous Inca Trail to Machu Picchu, and studying the flora and fauna of ecosystems ranging from snowcapped peaks to cloud forests, jungles, and seaside coasts. Foodies will find endless satisfaction in uncovering the delicious Peruvian cuisine, as it evolves throughout the regions of the country.
With countless opportunities for leisure or adventure, a diverse landscape with climates to suit every preference, and a residency program that welcomes expats with open arms… retiring in Peru is an option that needs to be taken seriously.
Author Bio: Tyler Sorce is an American writer and digital nomad, currently living in Lisbon, Portugal. In a past life he was a chef in Manhattan and Paris, follow his travels and favorite dishes on Instagram.
Here is probably the most extensive ebook on Everything You Ever Wanted To Know About Eliminating Your Taxes, Protecting Your Assets And Regaining Privacy Over Your Life And Investments. It is called The Ultimate Guide To Going Offshore.
I hope you enjoyed reading this article: Retire In Peru – The Benefits Of The Rentista Visa. If you have any questions, please contact our office HERE.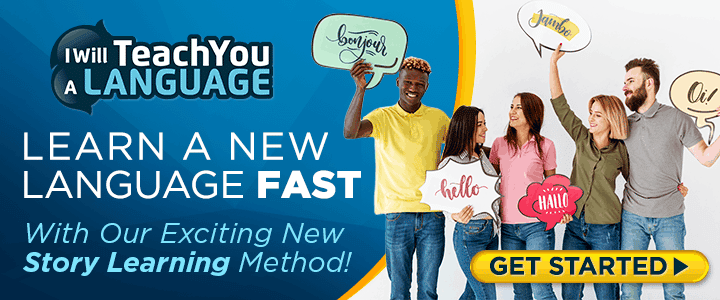 I've included some great articles for you to read, enjoy!
Residency Guide: Moving Abroad To Peru
Like Our Articles?
Then make sure to check out our Bookstore... we have titles packed full of premium offshore intel. Instant Download - Print off for your private library before the government demands we take these down!