Residency Options in Malaysia.
Malaysia is a Southeast Asian country known for its beaches, tropical rainforests, and colourful culture, mixing Chinese, Indian, and European influences. If you're looking to take your life internationally and move abroad to Malaysia, you'll be happy to know that there are plenty of opportunities to obtain legal residency in the country.
Note:  At present, Malaysia is a single-citizenship nation. This means that if you're looking to obtain a second passport in the country, you'll need to give up your primary citizenship. Fortunately, long-term and permanent residencies will give you almost all of the freedoms of citizenship without having to lose a passport.
Short-Stay Visa
Those looking to spend three months or less in Malaysia can do so under a short-stay visa. U.S. citizens are currently able to visit Malaysia visa-free for up to 90 days. Any period longer than 90 days will need government approval.
If you are travelling from a country that is not granted visa-free entry but has the ability to receive a visa on arrival, this can be obtained in the airport in Malaysia. You will simply need to have a valid passport, a return ticket, and a completed IMM.55 form.
Generally, the simplest way to receive this visa is for touristic endeavours, but with government approval, a short-stay visa can also grant the right to perform certain temporary working privileges (for example, a journalist on assignment in Malaysia or an athlete visiting for a competition).
Employment Pass in Malaysia
The Employment Pass in Malaysia grants foreign workers in approved business roles the ability to live and work in the country for up to 60-months on a work contract. It is applied for in cooperation with your Malaysian employer, so a working contract and proof of employment is necessary. Once received, the pass is only valid for the company under which you applied. Changing companies will require you to reapply for another pass, and you will not be able to work until you have received the new permit.
Here is a great podcast from The Expat Money Show – Ladislas Maurice from The Wandering Investor
Dependent Pass
Once you have received a valid employment pass, you are granted the right to apply for a Dependent Pass or Long-Term Social Visit Pass for your spouse, children (under 18), and parents (over 60). You are also able to apply for a Social Visit Permit, which allows you to bring a foreign housekeeper or au pair to Malaysia (between the ages of 21 and 45, for up to 12 months). These visas are also only valid so long as the Employment Pass holder's visa remains valid.
Required Documents
To obtain an Employment Pass in Malaysia, you will need to provide the following documents to the Immigration Department:
Valid passport, plus photocopies

Extra passport-style photos

Letter from employer, confirmation of hire

Details provided by the employer to show that the company is up to regulation and operating within the law
Permanent Residency
Since Malaysia is a single-citizenship country, getting a passport there is not that enticing. However, permanent residency in the country is a great alternative, solidifying Malaysia as a permanent place to call home without giving up your birth citizenship.
To obtain permanent residency, expats will usually need to live continuously for a minimum of 5 years in the country under a legal form of documentation (work visa, renewed long-stay visa, etc.). To apply, you will need a completed permanent residence form (IMM.4), the passport that covers the previous 5 years of living in Malaysia, passport-style photos, and sponsorship from a Malaysian citizen or permanent residence holder.
Just living in the country for a designated amount of time doesn't always qualify you for permanent residency. Similarly, there are certain methods under which to gain permanent residency in even less time.
Experience the Insider community that takes your international lifestyle to the next level. Download your FREE guide
"18 Steps to Implementing Your Plan B" instantly!
The Malaysian government lists the following categories under which permanent residency can be granted:
High net worth individuals

Must open a bank account in the country and deposit a minimum of $2 million USD, maintaining it for five years. This grants you permanent residency immediately, gives your children and spouse a long-stay visa, and grants them permanent residency as well after 5 years.

Experts/Professionals

Offered to highly skilled and experienced Employment Pass holders. Five-year minimum living in the country. Will need government approval, citizen/PR holder sponsorship, and employer references.

Spouses of Malaysian citizens

You will need to be married to a Malaysian citizen for five years before applying, have a sponsor, and have had a valid long-stay visa for 5 years.

Those who score high enough in the point-based system

Malaysia offers a point-based system for permanent residency, in which applicants must score at least a 65 out of a possible 120 and also have a sponsor. Categories for obtaining points include salary, age, work experience, language proficiency, investment, time living in Malaysia, etc. 
MM2H Program
The MM2H (My Malaysian 2nd Home) program is essentially a retirement and investment visa for foreign nationals. For those who can show proof of substantial capital or income, expats can receive a ten-year multiple entry visa in Malaysia. This can also be extended to your family and enables free travel in and out of the country with minimal restrictions.
There are two categories for the MM2H program, denoted by age of the applicant:
Under 50 Years Old
Applicants younger than 50 years old will need to show that they have liquid assets of at least $135,000 USD, or that they generate a monthly offshore income of at least $10,000 USD.
A minimum of $40,000 USD must be present at all times in the account going forward, in order to maintain the validity of the permit.
Over 50 Years Old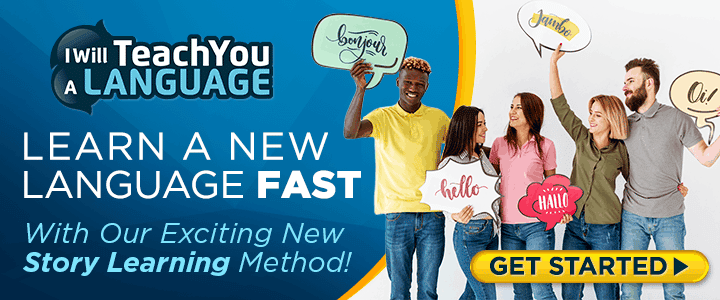 Applicants older than 50 years old will need to show that they have liquid assets of at least $95,000 USD, or that they generate a monthly offshore income/pension of at least $3,000 USD. A Malaysian bank account will also need to be opened up with a deposit of at least $40,000 USD. After one year, $13,000 USD may be withdrawn for approved uses in the country. A minimum balance of $27,000 USD must be kept in the account at all times. The fixed deposit may be waived for those applying under a $3,000 monthly offshore pension.
Here is probably the most extensive ebook on Everything You Ever Wanted To Know About Eliminating Your Taxes, Protecting Your Assets And Regaining Privacy Over Your Life And Investments. It is called The Ultimate Guide To Going Offshore.  
I hope you enjoyed reading this article: Residency Options in Malaysia. If you have any questions, please contact our office HERE.
I've included some great articles for you to read, enjoy!
Getting a Malaysian Travel Visa
A Look at the Lifestyle in Malaysia
Managing Culture Shock in Malaysia

Like Our Articles?
Then make sure to check out our Bookstore... we have titles packed full of premium offshore intel. Instant Download - Print off for your private library before the government demands we take these down!