Part 1 of a 4 Part Series on Moving to Playa del Carmen Mexico from Canada.

A hockey fan, maybe, especially if our city's team made it to the playoffs, but a lover of the snow, ughhh, I am not! Had I been put in charge of creating the earth, I would have scheduled a blanket of the white, fluffy stuff on one day only – Christmas! As for the other 364 days, they'd be a comfortable 28 degrees Celsius. The constant, warm Play del Carmen climate in the Riviera Maya is the quite the opposite of where I grew up. The Canadian Prairie winters were ruthless and consumed far more than their fair share of the year (if each season was to in fact last for three months.)
I guess you could say I was born to live in the tropics. I don't mind a little sand in my car. Puffy hair from the humidity I can deal with, and even the odd cockroach doesn't scare me as long as there's a flip-flop nearby to 'handle' the situation.
But just seven years ago, the idea of living anywhere else other than in Canada was a notion I had never considered. After graduation, I did however, head to the West Coast where the climate was milder. My parents visited often and my three sisters eventually followed suit and made Vancouver their home as well.
I married a fantastic partner and ended up acquiring a fun, close-knit extended family in the process. Five years later, we had three children, lived in a great community with amazing neighbors, and spent every possible summer weekend with cousins at a cabin on the lake. In was a beautiful life in many respects. So, when it came to deciding if we were moving to Playa del Carmen in Mexico's Riviera Maya, it was a heart-wrenching decision.
Three years prior to the big move, prompted by an intriguing video on the topic of manifestation, I typed out in explicit detail what a life of my dreams might look like living in Playa del Carmen. It took a few minutes to imagine beyond the quaint bubble in which we lived. After all, our life was already one that lacked little. But after some thought, a few palm trees began to pop into the picture, and 'My Perfect Day' evolved into nine pages of a quintessential life.
Described on those pages was a vivid portrayal of our family thriving in a perpetually sunny, Spanish-speaking country, living in a home with an ample outdoor terrace that allowed us to entertain often. We'd all be fluent in español, have a housekeeper named Rosa who'd be like family, and we'd have a handful of successful business ventures. I would have the time to write, usually from a comfy beach chair. Once a week I'd convene with my sisters or friends at the country club for a round of golf and then lunch in the clubhouse. Each night, we'd drift off to sleep to the sounds of waves pounding the Caribbean shoreline of the beautiful Playa del Carmen beaches. When I was satisfied that I had covered every area, I reread it several times and my spirit buzzed with enthusiasm. After a few days, I tucked the pages away in a desk drawer and went about life as usual.
But the seed had been planted and there was a most wonderful turn ahead on the road of life. One of the programs we never missed was House Hunters International. Riveted by stories of countless couples willing to risk their comfortable lives for the adventure of a lifetime,we couldn't help but think 'What if…'However, at that stage, the how seemed unattainable. We brushed off the idea and chalked it up to nothing but a fairy tale.
Meanwhile, changes were occurring in our family-owned produce import business and my husband's position was at the point of dissolution. He came home one afternoon and asked, 'How would you feel about moving to Playa del Carmen?'
It's pretty astonishing really, how the universe conspires to create the pathway needed to fulfill one's deepest heart's desires.
Initially, I actually laughed and thought the Playa del Carmen suggestion was ludicrous. But in the following weeks, there were more conversations and I started to believe we might be able to make this happen. We scribbled a pros and cons list that helped make the process somewhat less excruciating.
It rains in Vancouver for eight months of the year while the Playa del Carmen in the Riviera Maya area receives 300 days of sun / but we'd be away from family. Living a slower, simpler pace in Mexico would provide an escape from the race to keep up with The Jones' in Vancouver / but we'd be away from family. We'd be immersed in a new culture and we'd learn a new language / but we'd be away from family.
Experience the Insider community that takes your international lifestyle to the next level. Download your FREE guide
"18 Steps to Implementing Your Plan B" instantly!
After several weeks on a roller coaster of emotions, we decided it was now or never. The kids were young and the timing was about as good as it could get. Besides, we convinced ourselves, Mexico was in the same continent, right? Just a short plane ride and we'd be back with our loved ones.
We finally announced that we were moving to Playa del Carmen in Mexico's southeastern region for one to two years to become farmers! It made perfect sense to us – cut out the middlemen and cut costs by growing our own vegetables. Even though I had a black thumb and my husband barely knew a weed from a producing plant, how bad could it be? All we needed was to establish a knowledgeable team behind the project. Most family members took the news like a knife through the heart and couldn't understand why we'd ever do something so insane.
But it was too late, the concept had developed legs and we were running with it! Leaving ourselves no time to change our minds, we flew to Cancun and had four days to find a suitable home. On our whirlwind search, we viewed quite a few appealing options, some with turquoise vistas I could certainly get used to waking up to. But neither of us felt a sense of community. On the final day, feeling discouraged, we rented a car and headed an hour south to Playa del Carmen, in the heart of the Riviera Maya.
As soon as we entered the gated Playa del Carmen real estate community of Playacar on the Playa del Carmen's south end, my heart leapt. Driving on the burnt red cobblestones alongside a couple in a golf cart, I was positive we had found THE place we'd call home. The charming neighborhood shrouded by an infinite powder blue sky, the unhurried pace of the golf cart, and the verdurous palms perfectly encompassed the tropical image I had envisioned three years before.
We agreed on the fourth of the homes in Playa del Carmen we saw, which featured a modest pool and a generous backyard engulfed in lush foliage bearing crimson and fuchsia blooms. For a free standing, four-bedroom home in a gated community we paid $2,000USD per month. Even with the slight increase in rental prices, that same house today is in the vicinity of $1,700USD at the current exchange rate.
After the contract was signed, it was time to celebrate and the white sands were calling our name. From the get-go, we were enamored with the small town feel of Playa del Carmen. To get from one end of the city to the other took under 15 minutes. Compared to the hours we spent crawling in traffic back in Vancouver, this alone was almost reason enough to make the decision for moving to Playa del Carmen….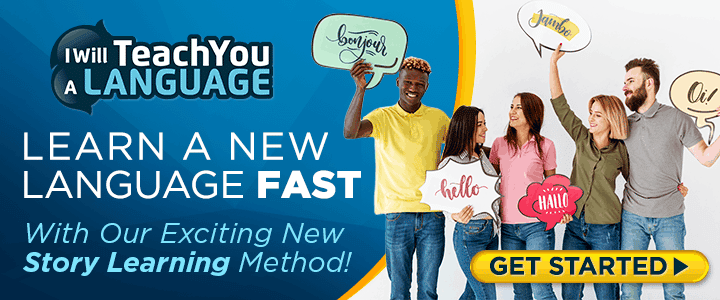 We strolled along the effervescent 5th Avenue, Playa's pedestrian-only dining, shopping and entertainment district, and soon discovered a beach club looking out onto a divine, blue-green horizon. As we waited for our order of ceviche and fish tacos,we soaked up the sun and sipped on cold margaritas. The elation in knowing that we had just taken one step closer to living the life of our dreams made us both giddy.
Back in Vancouver, the house was listed for rent and within 24 hours, we had accepted the application of our future tenants. To the dismay of my mom and sisters, we sold amass of accumulated possessions we could definitely live without. Our most treasured belongings were put into a storage facility.
We were moving to Playa del Carmen in the summer, which gave us five weeks to settle in and find a school for the children. The whole process was an uncomplicated one and sailed along smoothly. Looking back, the most arduous task was deciding whether or not to take the leap of faith in the first place. Once the definite decision to uproot the family was made, every piece of the puzzle seemed to slide into place seamlessly. Two months after officially declaring our decision in moving to Mexico, we were living in Playa del Carmen!
Our original one to two-year plan has been swept away by the ocean breeze. A half-decade later, as I sit in my happy place, a.k.a. the beach, or drive down the palm-lined street on which I reside, I'm still in awe that I live in this paradise.
I like to believe that I speak Spanish after moving to Playa del Carmen, but my kids who were fluent after the first year and love to correct me, would probably beg to differ. We've lived in various homes – one that was close enough to the ocean to hear the waves as we drifted off to sleep. The home we live in now has an tremendous outdoor space for entertaining and the woman who takes care of it is not named Rosa, however Delfina is an absolute dream come true!
Here are the links to the other articles in the 4 Part Series: Moving to Mexico from Canada
Here is probably the most extensive ebook on Everything You Ever Wanted To Know About Eliminating Your Taxes, Protecting Your Assets And Regaining Privacy Over Your Life And Investments. It is called The Ultimate Guide To Going Offshore.  
I hope you enjoyed reading this article: Moving to Playa del Carmen Mexico – Trading Winter Parkas For Sarongs in Mexico. If you have any questions, please contact our office HERE.

Like Our Articles?
Then make sure to check out our Bookstore... we have titles packed full of premium offshore intel. Instant Download - Print off for your private library before the government demands we take these down!