A Look at the Lifestyle in Malaysia
You know, I've travelled a lot in these past twenty years— and I've visited more than 100 countries and probably more than 500 cities. I have fond memories of Southeast Asia and the countries that she envelopes. Places like Thailand and Malaysia have particularly struck my fancy—and I'm amazed I never speak about these places in the blog/newsletter, I suppose it's because I am so obsessed with the opportunities in Latin America at the moment, but the truth is I do love Asia too and even lived in Singapore before and used to go to JB for the day to watch a movie or eat nice food.
Malaysia really strikes a chord with me because of its natural beauty and is a place that many might want to settle down in for the rest of their lives. I have visited Malaysia many times over the years but decided not to lived there. I do know that they have some of the most beautiful beaches and landscapes and open borders I've seen in the region. I think everyone should consider checking out Malaysia and make the country a part of their travel plans whenever this Covid-19 epidemic dies out. 
An Introduction to Malaysia
Malaysia is a South East Asian country bordered by Thailand, Singapore, Indonesia, Brunei with Vietnam and the Philippines across patches of ocean. The country's one of the central financial centers of the Asian continent, with much of its financial activity, focused on Kuala Lumpur. Many people know of this place as a popular tourist destination and the rare coffee connoisseur might even tell you of Kopi—a strand of coffee indigenous to the nation. 
Interestingly enough, Malaysia also happens to be the home to a huge portion of the earth's bio-diversity and countless endangered species of animals. These natural wonders and this immense bio-diversity can be put down to the versatile geography of the place that includes numerous volcanoes, vast stretches of untamed forests and beautiful, well-maintained beaches that seem like they haven't been touched by human hand yet.  
These wonders aren't the only reason why I feel like people should consider travelling to Malaysia though—I feel like it's one of the best places to live a life of comfort at a fraction of the cost as other countries that have this high a standard of living. It's obvious considering the country's economic growth rates, political stability, thriving tourism and the efforts made to preserve the nation's natural beauty. The focus on open borders, minimal bureaucratic hassle with respect to travel and the efforts to promote tourism speak volumes about how this is a place that's focused on improving the lives of the inhabitants. 
Why Should You Visit or Move to Malaysia?
So far I haven't exactly discussed why moving to Malaysia is a great idea in much detail. Most of this is because there's so much to discuss here and I'd have to cut myself short trying to describe why you should go. In any case, I'll talk about some of the more notable reasons why Malaysia is so great. Is the country perfect, no, but in this article, I want to explore some of the good things to peak your interest and perhaps in a later article we can dive into some of the challenges the country faces.
Low Exchange Rates
Exchange rates are one of the best ways to decide how much value you'll get for your money in any country. The Malaysian Ringgit is currently worth somewhere around $0.23—the inflation rate in the economy is expected to rise to somewhere around 2% compared to the yet uncalculated expected inflation surge in the United States. This implies that you can get far more value for a single dollar in terms of goods and services in Malaysia than you would in the United States itself.
While expenses will differ between people, the median expense for grocery is about $46 a month and a three-course meal when dining out will cost you about $15 maximum. The rents are moderately high if you're living in a place like Kuala Lumpur—going at about $1000 a month while the housekeeping will cost about $90 a month for service 7 days a week. So a high-end lifestyle basically costs somewhere over $13,000 a year—which I don't think is really high for an American considering the average income in the US is about $31,000.
Natural Beauty Mixed with Urbanization
Even though Malaysia has significantly urbanized itself over the past few decades, none of this has come at the cost of ecological damage. The country is currently one of the largest economies in all of Asia and has consistently grown in the same time period while preserving much of its natural landscapes. This has a lot to do with the recent focus on ecotourism and increasing emphasis on developing sustainable practices to preserve nature.
For this reason, you get the best of both worlds where places like Kuala Lumpur allow you to live your metropolitan fast-paced lifestyles but you can get a lot of R&R on the beaches and jungle safaris. It's also incredibly easy to travel in the country with a low cost of travelling within the region—so accessibility isn't a problem.
Travel to and From Malaysia is Really Easy
If you have a certain amount of wealth stored up, travelling to any country from Malaysia is very easy. The government doesn't require citizens of the commonwealth to acquire a visa before arriving and even for the countries that require travel visas—visa acquisition is really easy. The immigration departments are very lax about travel restriction and require minimal efforts to pass through. 
Brilliant Weather
Barring the rare tsunami or flood during the monsoon season, the temperature and climate in Malaysia is smooth throughout the year. South East Asian countries are generally quite humid, which might seem like an inconvenience during the summer months but it doesn't get too hot throughout the year. The winters are actually comfortably cool rather than bitter cold and you won't find yourself inconvenienced by the weather under any circumstance. 
Experience the Insider community that takes your international lifestyle to the next level. Download your FREE guide
"18 Steps to Implementing Your Plan B" instantly!
In Conclusion
There's still a lot more to discover about Malaysia than what I've discussed so far. It certainly seems like the ideal place to settle in for a few months and stretch it out to a year or so to just unwind. Considering the amenities and the quality of life in the region, I can't think of a better place to spend your retirement or possibly an extended vacation, and for those now discovering remote work possibilities post-covid-19, Malaysia is an excellent place to set up a base.
With the stability, beauty and calm of this Asian gem, you'd actually have made a great investment in improving your quality of life with a visit to Malaysia. It's easy to get in and out, you get access to a luxurious lifestyle at a fraction of what it would cost in other places of the world and you'll get a taste of what life in South East Asia is like.
I hope you enjoyed reading: A Look at the Lifestyle in Malaysia. If you have any questions or would like to move forward with a second residency/passport, please reach out to our office HERE.  I have also included below some really awesome articles I know you'll love!
What You Should Know Before Buying a Property in Malaysia
Managing Culture Shock in Malaysia
8 Reasons to Retire in Malaysia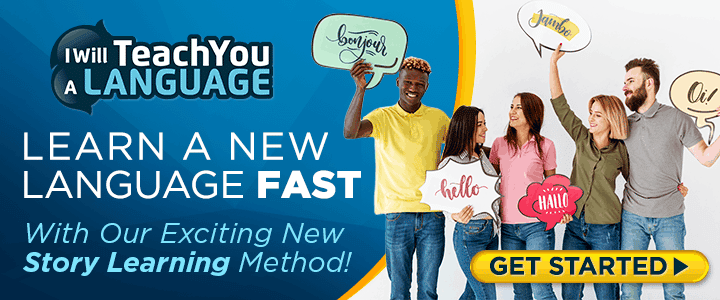 The Malaysia My Second Home (MM2H) Visa

Like Our Articles?
Then make sure to check out our Bookstore... we have titles packed full of premium offshore intel. Instant Download - Print off for your private library before the government demands we take these down!