5 Ways to Choose the Right Real Estate Property for Investment
Today, most people are looking for ways to save their incomes and also generate extra revenue on the side. One way to put this into effect is by investing in real estate properties overseas.

Investments in real estate property have become increasingly popular because of their great practicability and viable result.
A study found that 96% of people who invested in real estate gained some sort of financial success. Likewise, a further 94% of people were satisfied with their investments and intended to make additional investments of the sort in the future.
A survey concluded that the reason most people (83%) invested is that they had plans to co-manage it with their children, or simply wanted to fund their college tuition.
Once you've decided that you want to make investments, the most important question is: How do I choose the right property?
For further information, check out this podcast from The Expat Money Show with Mikkel Thorup – 110: How To Move To Ecuador Complete Master Class – Marcos Chiluisa
Below are some ways that can help you get a head start:
1. Purpose of Investment
There are multiple types of investments. Each has its own benefits. Your choice depends on how you choose to answer this question; what kind of gain are you expecting or looking forward to?  
If your answer was capital gains, then look for properties that are new or can be resold. If your answer was "steady income," then look for rental properties.
However, discovering your purpose may get a little tricky if you aren't living in your hometown and are thinking of investing overseas – or if you're currently living in the U.S. but are expecting to move abroad soon.
This means you'll have to consider a variety of prerequisites along with the purpose of the international property investment.
For e.g., if you are living in the UK, but are a resident of the U.S., then you'll have to familiarize yourself with the do's and don'ts of the real estate market in your place of residence.
FREE GUIDE! Get Essential Information on Protecting Your Assets
18 STEPS TO IMPLEMENTING YOUR PLAN B
The most effective way to do so is by hiring an "expat-friendly broker." Picking international real estate agents is very important. 
Another way to limit your options is by considering properties where owners are willing to deal in your local currency.
This negates chances of you being hassled or tricked. It also ensures you understand the true value of what your income will be like.
Once you've decided what your purpose for investment is and what you're looking to gain from it, you may move on to the next step: the location of your property.
2. Decide on the Location
This is a very crucial step. A few things should be considered before you decide where to invest. Certain factors determine the profitability of a property. Also, it's best to choose an area you are familiar with. This way, you'll be aware of the sale value and market demand there.
Talk with the locals and discuss what buildings, streets, offices, etc. are more preferable than others. Usually properties facing a lake, sea, or with a garden view have greater market demand.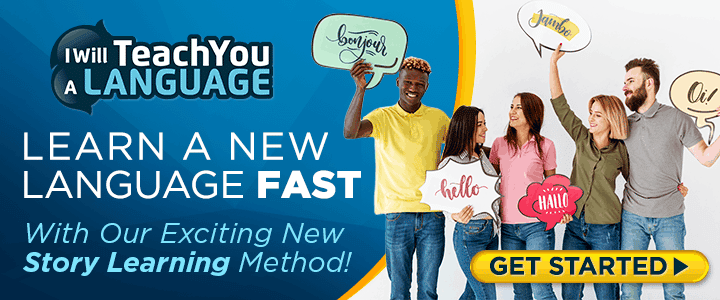 Areas close to sound infrastructure such as railway stations, metro stations, main roads, flyovers, etc. are of good commercial value as well.
Similarly, areas located in the suburbs and outskirts are generally invested in for the long run. These areas are usually purchased at a lower price and their value is expected to increase remarkably with the predicted development and urbanization over the years.
If you're thinking of investing abroad in Europe, Germany may be a good option. It has now become a safe haven for investors in all of Europe, according to resexarch.
Likewise, Singapore is considered to be a great place for investment abroad in Asia.
Although investments into the Singapore real estate market are pricey, you are bound to benefit from them.
Singapore is the gateway to the largest economical platform in all of Asia. The country is proficient in the English language and follows customs and rules that are very similar to the British system, making it easier to adjust.
But if there is an even better option, in terms of cost and additional money, then its Malaysia. Malaysia is known to offer similar opportunities as Singapore, but with the added benefit of lower costs for licenses, remodeling, brokerage, etc.
3. Choose the Right Property
We need to analyze 3 important factors before investing in real estate;
Segment:

These include choosing between residential, commercial, office purpose, and retail property. Each of them will then be considered for

rental and resale

. Each has their own pros and cons and will be a suitable choice based on your knowledge and area of interest, and accessibility.

Type:

Type refers to deciding between constructed (that is, ready-to-move into) and under-construction properties. If you opt for a constructed property, you pick between completely new projects or those that are being resold to you. New and constructed projects are handy when you want to give properties for rent, as they are available immediately; and if you are looking to sell them, you should know that their market demand increases progressively and it could be a good source of speedy income. For under-construction properties, you would buy them at a lower price than what it's supposed to be once it's completed. Hence, if you want to save a certain amount for better use later, and are looking for greater profitability, then this is a good option. Many successful businessmen from the U.S. invested in properties in the UAE throughout the early 2000s, and with the span of remarkable growth across Dubai, their income generated through investments was remarkable. This suggests the high profitability of investments made in the Middle East.

Price:

This point needs careful consideration. When starting out, you have to be careful to make an investment that falls under your budget and is not reckless. In such cases, experts suggest that one should go for properties that are under construction. They are not expensive to buy initially and their market value is expected to increase dramatically too. Properties that are already available or are being resold have little chance of generating great profits.
4. Beware of the Developers
Listen carefully to this one.
Once you've decided on a property, ask fellow real estate agents or a local brokerage firm about the developer's image in the world of real estate.
If he is known for fraudulence or delaying project completion, then better look somewhere else.
Some developers try to hide flaws in their properties. For example, they may not point out a fault in the sewerage lines of the area, or may not highlight the shortage of water, electricity problems, etc.
Hence, it is extremely important to buy from developers with an impeccable history of delivering excellent projects.
5. Maintenance and Management
It is difficult to maintain your investments or keep a track of listings. Once you've chosen a number of potential investments, make sure to have a property management software to avoid any mishaps.
Don't take up more than you can handle. Be sure to opt for accessibility and profitability. These are the two most important aspects of an investment, especially when you are just starting out.
What were the challenges you faced when investing in your first overseas property? We would love to hear your thoughts in the comments below.
Here is probably the most extensive ebook on Everything You Ever Wanted To Know About Eliminating Your Taxes, Protecting Your Assets And Regaining Privacy Over Your Life And Investments. It is called The Ultimate Guide To Going Offshore.  
I hope you enjoyed reading this article: 5 Ways to Choose the Right Real Estate Property for Investment. If you have any questions, please contact our office HERE.
Author Bio:
Ashley Rosa is a freelance writer and blogger. She loves to write articles related to the latest trends in technology and sometimes on health-tech as well.  She is crazy about chocolate. You can find her at twitter: @Ashrosa2

Like Our Articles?
Then make sure to check out our Bookstore... we have titles packed full of premium offshore intel. Instant Download - Print off for your private library before the government demands we take these down!