Real Estate In Mexico City
Mexico City is one of the largest metropolitan areas in the world, with 16 boroughs and more than 300 neighborhoods. It has something to offer to everybody who decides to move to this metropolitan area which lies about 2240 meters above sea level. As of 2020, the population in the city itself is estimated at 21 million.
Overview Of The Neighbourhoods
Mexico City consists of 16 boroughs and more than 300 neighborhoods (colonies) and expatriates tend to choose to live in Polanco, Condesa, or Roma, Polanca being Mexico City's most exclusive and expensive neighborhood. Condesa and Roma are neighboring colonies, located just south of the Zona Rosa and here you can find some of the city's hippest cafes and bars, art galleries, and nightclubs. The neighborhoods are also known for their parks and restored Art Deco buildings. Many of the capital's well-off young professionals have moved to Santa Fe, Mexico City's newest and most modern neighborhood.
Handpicked Related Content: Drugs, Cartels, And Crime: How Mexico Is Misrepresented And Stereotyped—And Why So Many Americans Are Going There Anyway
Finding Rental Property In Mexico City
You won't have a problem finding a rental property in Mexico City. If you are not fluent in Spanish you should employ a real estate agent to make sure that you are getting the best deal possible. When you found a rental property make sure to read the lease thoroughly. Again, if you are not fluent in Spanish it is best to get a realtor as even though there might be an English version of the contract, only the Spanish is legally binding.
Usually, you will have to pay a deposit in the amount of one monthly rent, paid upfront with your first month's rent. Please make sure to write down any major defects that exist when you start the rental agreement. Any items missing or (further) damage would be charged to your deposit. In general, the deposit and first month's rent has to be paid in advance.
While talking to the landlord or realtor it is important to ask some questions about your new home:
Are water, electricity, and gas available and connected?
Does the building have a water pump and tank?
Is the phone connected?
Is there an alarm system installed?
In case of a house with a yard and pool, who is taking care of the maintenance, is there a gardener available to help?
If you would like to learn Spanish in order to communicate with locals, I would suggest you take some language courses. My friend Olly Richards has one of the best platforms on the planet. Reach out to him at ICanTeachYouALanguage, where Spanish is his #1 course.
Buying A Property In Mexico City
If you want to buy a property make sure to hire a trustworthy real estate agent. And let your friends know as networking brings more often than not great results.
Foreign citizens are permitted to buy property anywhere in Mexico with the permission of the Mexican Foreign Affairs Ministry, with the exception of the restricted zones. Article 27 of the Mexican constitution from 1919 prohibits foreign nationals to own land within 31 miles (50km) of Mexico's coastline and 62 miles (100km) from Mexico's border.
In 1973 a system was introduced that allows foreigners to purchase a property through a fideicomiso (trust) which is set up through a local bank. The foreign investor is the sole beneficiary and the property is not considered an asset of the bank. The bank obtains the permit from the Ministry of Foreign Affairs to acquire the chosen property in the trust. The Fideicomiso can be established for a maximum term of 50 years and can be automatically renewed for another 50 year period. During these periods the registered owner has the right to transfer the title to any other party, including their family members.
Handpicked Related Content: Real Estate Investment Potentials In Mexico
Layout Of Mexican Houses
Typical Mexican houses have often a different layout than houses in i.e. given the U.S. or Canada. Most rooms are arranged around a beautiful courtyard. Indoor and outdoor living is not always strictly defined as terraces and open space might invade the living areas and walls might be open at the top to allow airflow. So if you can't live without air conditioning some remodeling might be necessary for you to feel at home.
Most of the houses are walled in and it is very difficult to know what to expect by looking at a property from the street.
Experience the Insider community that takes your international lifestyle to the next level. Download your FREE guide
"18 Steps to Implementing Your Plan B" instantly!
Conclusion
So whatever you decide, buying or renting, take your time, look around, and in the end, you will surely find the property that is right for you.
I hope you enjoyed reading this article: Real Estate In Mexico City. If you have any questions, please contact our office HERE.
Here is probably the most extensive ebook on Everything You Ever Wanted To Know About Eliminating Your Taxes, Protecting Your Assets And Regaining Privacy Over Your Life And Investments. It is called The Ultimate Guide To Going Offshore. 
I've included some great articles for you to read, enjoy!
On Mexican Hospitality: Hotels, Restaurants, Bars, and Other Investment Opportunities
Gay Friendly In Mexico: Zona Rosa, Mexico City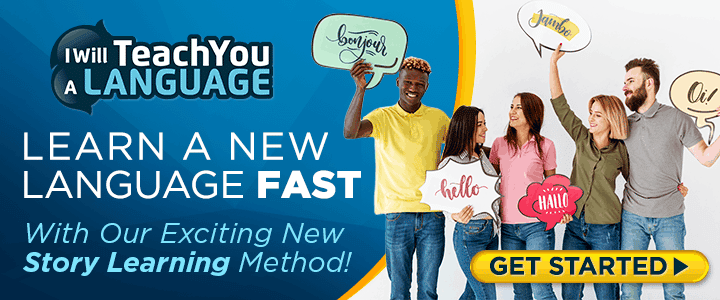 Everything You Need To Know For A Perfect Trip To Mexico City
What To Do When Visiting Mexico City

Like Our Articles?
Then make sure to check out our Bookstore... we have titles packed full of premium offshore intel. Instant Download - Print off for your private library before the government demands we take these down!