Living In Dubai: An EscapeArtist Quick Take

Here's an EscapeArtist quick take on the ins and outs of living in Dubai.
Religion And Daily Life
Even though Dubai is governed by Islamic law, it is a very tolerant and cosmopolitan city and all visitors are welcome. Religious traditions are an essential part of life in Dubai, so even though the dress code is pretty liberal, knees and shoulders should be covered and spaghetti straps or low cut tops may be viewed as offensive.
Ramadan, the Muslim month of fasting is taken very seriously and may influence daily life during this time for non-muslims. Office hours are reduced and restaurants might be closed. Smoking, eating, and drinking are banned in public places between sunrise and sunset, and even though alcohol might be available in 5-star hotels, dancing and loud music are forbidden.
Language And Communication
Arabic is the official language but English is widely spoken and all restaurant menus, road signs, and other information is available in both languages. English newspapers, radio stations, and TV broadcasts are also available in English to make life for expats in Dubai more enjoyable.
Cable TV is available in Dubai through different providers and there is a wide variety of radio channels both AM and FM in different languages, mostly to keep people updated about traffic jams.
I found this great podcast by The Expat Money Show –  Laszlo Kiss on the best European Passports
Working In Dubai
If you want to work in Dubai, you will have to obtain an employment visa and a sponsor.
Employment Visa
Everybody who wants to work in Dubai or the UAE has to have a valid employment visa. It is possible though to come as a visitor or tourist and search for a job during the allowed stay. If you are lucky enough to find a job during your visit, you will have to leave the country until your employment visa is released.
Sponsors
Foreigners applying for a work or residence visa need a UAE national as a sponsor, in case of the working visa the employer usually acts as such. The sponsor has to do all the administrative work on behalf of the foreigner and is responsible for his or her behavior, so it is in the sponsor's own best interest to check out the future employee and help him or her to adjust to their new life in Dubai.
Getting Around In Dubai
Public transport is the cheapest means of traveling to Dubai. An extensive web of public buses is operated in Dubai as well as metro rail and taxi services.
Taxis are metered according to distance traveled and there are different types of taxis for women, families, and disabled persons.
The Dubai Metro rail system is fully automated and works without a driver, mostly underground to avoid traffic jams in the city.
Experience the Insider community that takes your international lifestyle to the next level. Download your FREE guide
"18 Steps to Implementing Your Plan B" instantly!
Things To Do In Dubai

Many hotels in Dubai are located on the Jumeirah stretch and have their own beach access, Tourists are allowed to wear bikinis at the hotel pools and beaches but should cover up when going into the city.
Shopping in Dubai is a must, as its huge malls offer the best brands offered worldwide. And if you want to ski inside, visit an aquarium or watch a movie, you are at the right place in those malls.
Other places to see are the Burj Khalifa, the world's tallest building, Dubai's Wadi Water Park or you can enjoy golf, dune bashing, go on a balloon ride over the Arabian desert or just enjoy Dubai's nightlife with international stars performing live on stage.
Investing In Dubai
If you're looking for foreign investment options then Dubai might be a great choice.
Free Zones
Foreign investors are very attracted to Dubai due to its various free zones. There are more than 20 Free Zones operating in Dubai, each one designed around one or more business industry categories. Foreign-owned businesses are offered a business license by the free zone authority within those categories and owners get 100% ownership, tax exemptions, and office or warehouse facilities.
Real Estate
Another good investment opportunity if you plan on living in Dubai lies in Real Estate. Dubai property is open to any investor from anywhere in the world and prices tend to go up. Previously, a person investing over Dh 1 million in real estate was automatically granted a three-year temporary residence permit. Today the UAE government offers only a six-month visa called the "Property Holders Visa" which allows foreign investors to stay in the UAE for up to six months. To qualify for this visa, the property must be worth over Dh 1 million and the property must be owned by an individual person.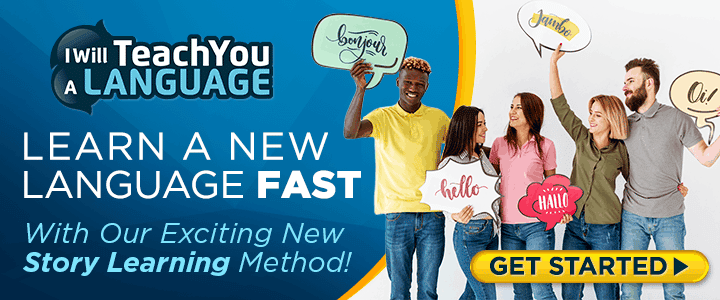 Retiring In Dubai
At first sight, Dubai seems like the ideal place to retire, especially if you have been living in Dubai for a while. It has a stable economy, attractive tax-free returns are promised on investments and there are no taxes on pensions, rental income, capital gains, inheritances, or property transfers.
But life in Dubai is expensive, real estate prices may soon surpass prices in London and health care even though very good is very expensive. Retirees can either apply for a resident visa which has to be approved by the immigration department or they can form a company and stay on an Investor's visa. To do that money is needed and the person forming the company has to stay in a key position as CEO for example.
Handpicked Related Content: Living In Dubai After Age 65
Health Care In Dubai

If you are planning on living in Dubai, their health services are internationally recognized to be of good quality and comparable to other developed countries.
Health care insurance is not compulsory for all employers. Foreign workers may either obtain their own health insurance or apply for a health card issued by the DOHMS. Public hospitals only accept foreign patients with health cards but on an emergency basis only.
For more information on moving overseas, please check out The Expat Money Show with Mikkel Thorup 
Please visit Amazon to purchase Mikkel's #1 Best-Selling book Expat Secrets. and follow Mikkel Thorup on Twitter @ThorupMikkel
I hope you enjoyed reading: Living in Dubai: An EscapeArtist Quick Take. If you have any questions, please contact our office HERE.
Here are some additional articles about moving abroad and about the UAE. Enjoy!
5 Things You Should Know Before Traveling Abroad to Dubai
10 Things You Should Definitely Know Before Visiting Dubai
Why Dubai is One of the Best Offshore Havens
20 Reasons Not to Move to Dubai (In No Particular Order)

Like Our Articles?
Then make sure to check out our Bookstore... we have titles packed full of premium offshore intel. Instant Download - Print off for your private library before the government demands we take these down!