Living and Doing Business Abroad in East Africa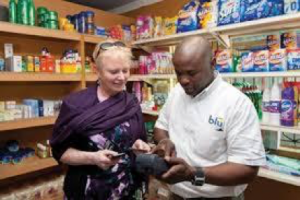 Many young professionals from the U.S. are moving across the world in search of adventure and work experience. Their quest for an alternative lifestyle, away from the familiar and developed U.S. economy, has led several of them to East Africa. It is not a surprise to meet a young American professional, a few years removed from college, now living in some small town in Uganda or running a business in the city of Nairobi, Kenya.
The trend started picking up about 8 years ago, in 2008, when many foreigners moved to Africa to start social enterprises that are geared towards solving local community challenges. At the beginning, most of them had gone to Africa for the first time as tourists or as workers with donor organizations. After experiencing the life in the developing continent, some of them returned to start businesses that are both addressing the social needs of the society as well as creating economic empowerment for the local people in the long-run. This marked the birth of social entrepreneurship in Africa and the campaign for reducing donor funding in favor of sustainable development. However, not all businesses run by foreigners are social enterprises; some foreigners own fully commercial business ventures with the sole goal of maximizing shareholder wealth.
Why settle and do business in East Africa?
The cost of living in Africa is very low compared to the U.S., and this lures many young people to visit the continent and experience life from the African perspective.  Many expatriates are particularly fond of the great weather in East Africa, allowing business to operate throughout the entire year.
In addition, there is a huge supply of affordable and educated labor within the market. In Kenya especially, the literacy rate is high with very large numbers of students graduating every year from colleges and universities. The knowledge of the local markets by the skilled native employees comes in handy when starting a business in the region.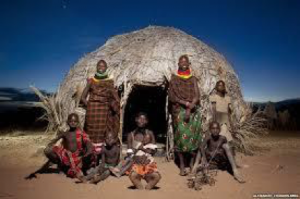 The Africa rising narrative is also taking shape, with many countries across Africa accelerating their economic growth processes by redefining their economic development models. Countries such as Kenya and Rwanda are frequently changing their government policies on business in order to make them more suitable for Foreign Direct Investments. The entrepreneurial culture is being cultivated in both countries, among others in the region, and innovation hubs are being created to tap into young people's innovative solutions to their local challenges.
It is in these innovation hubs and labs where you will find most young expatriates working hand-in-hand with the locals to create innovations that transform the lives of millions of people in the continent. After working in the hubs, the young foreigners branch out to launch their start-ups and spread their wings to other parts of the continent.
Challenges of starting a business in East Africa
Just like in any other region of the continent, East Africa faces several challenges within the business ecosystem. The processes involved in registration of a business can be very long and tiresome in some countries. However, this challenge is being addressed by most governments in the region, as they compete to improve their ease of business and attract more foreign direct investments. Accessing affordable business credit is also a big challenge, due to the high interest rates that are charged by the local banks and microfinance institutions.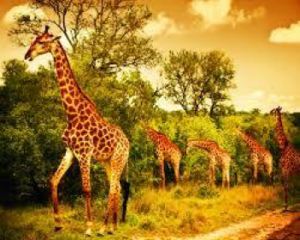 Political instability and civil crises are also a major threat to your business as a foreigner if you decide to set up shop in East Africa. The threat from the terrorist groups in the region (Al-Shabaab) and their random attacks on civilians is a risk that can affect your business considerably. On the other hand, during election years, violence may spark from time to time and may affect your business if the election is not completed peacefully.
Even with the risks involved with doing business in East Africa as a foreigner, there are beautiful safaris to enjoy and a rich cultural heritage to experience.
Here is probably the most extensive ebook on Everything You Ever Wanted To Know About Eliminating Your Taxes, Protecting Your Assets And Regaining Privacy Over Your Life And Investments. It is called The Ultimate Guide To Going Offshore.  Visit our bookstore to purchase it today!
I hope you enjoyed reading this article: Living and Doing Business Abroad in East Africa. If you have any questions, please contact our office HERE.
I've included some great articles for you to read, enjoy!
FREE GUIDE! Get Essential Information on Protecting Your Assets
18 STEPS TO IMPLEMENTING YOUR PLAN B
How Expats Raise Funds for Overseas Business Investments
International Business Owners Should File Separately
How to Use Your IRA to Invest in a Business
Countries are using Malta to expand their Cryptocurrency Business
How to Establish a Business in Belize
Starting a Small Business in Canada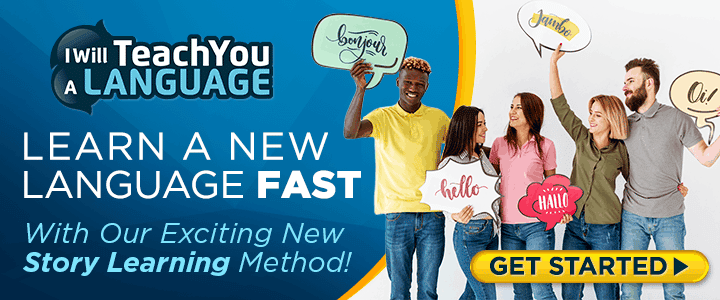 Like Our Articles?
Then make sure to check out our Bookstore... we have titles packed full of premium offshore intel. Instant Download - Print off for your private library before the government demands we take these down!