Invest a S$2.5m in Singapore for your Visa
Special Investment Visa
Singapore permanent residence can be easily attained if you are willing to invest in the country and support your funds with proven entrepreneurial skills. This government programme is officially known as the Global Investor Programme yet often referred to as the S$2.5m Investor Scheme. Other countries have similar schemes like the Australian Special Investment Visa for A$5m, the USA Investment VISA for USD$1m and the now cancelled Canadian immigration Investment Visa for USD0.75m. These are generally simply loans or accredited investments. The Singapore scheme favours money and brains.
Given the requirements for high capital investment and the applicant's prior business experience, the GIP scheme is suitable for the elite. Most people will qualify. If your plan is to locate to Singapore and you have S$2.5m funds to spare, this is perhaps the shortest route to acquiring PR status.
Singapore Recognises the value of your talent and your wealth network
The Singapore Government recognizes the value of your financial investment and more importantly your talent, to the Singapore's economy. Your talent and your global wealth network will generate economic spin-offs and create employment and support Singapore as the gateway to Asia. Singapore's pro-business policies, low taxes, modern infrastructure, world-class telecommunications, strategic Asian hub location and excellent environment have always appealed to multinational corporations and now also foreign investors.
You can use your investment funds to either launch a new enterprise or enrich an existing one in Singapore. Yet, you must also prove to the authorities that you have what it takes to make a business succeed, both in terms of your experience and how you plan to go about it. The Singapore government often also acts as the link in finding suitable partnerships between foreign investors and local business networks.
The Scheme Details
According the the Singapore Government website. Under the current S$2.5m Investor Scheme, you can choose one of the two investment options:
Option A: Invest at least S$2.5 million in a new business startup or expansion of an existing business operation.
Option B: Invest at least S$2.5 million in a GIP-approved fund that invests in Singapore-based companies.
In order to qualify for the GIP Scheme you must:
Possess at least three years of business or entrepreneurial track record;
Ensure that your existing business meets the following turnover requirements:
For companies in the real estate or construction-related industries: A minimum of S$200 million in the most recent year and at least S$200 million per annum on average for the preceding three years.
For companies in other business sectors: A minimum of S$50 million in the most recent year and at least S$50 million per annum on average for the last three years.
Have at least 30% shareholding in the company if it is privately owned;
Submit audited financial statements of your company for the last three years. If you own more than one business, you must submit the financial statements of the company, which has the highest turnover.
Under Option A: This minimum cash investment input is one of the criteria to qualify for GIP. You will also need to earn your permanent residence status through the Investor Scheme. You must prove to the authorities that you have an entrepreneurial flair, by showing a good track record and furnishing a credible business proposal or investment plan.
You must submit a three-year business plan. At the end of the three-year period you must have demonstrated that the business plan in terms of employment and financial milestones have been achieved.
FREE GUIDE! Get Essential Information on Protecting Your Assets
18 STEPS TO IMPLEMENTING YOUR PLAN B
You can choose to invest in a very wide yet specified set of business sectors, such as: Aerospace Engineering; Energy, Automotive, Chemicals, Education, Electronics and IT, Environment & Water Technology, Engineering Services, Healthcare, Logistics & Supply Chain Management, Marine & Offshore Engineering, Media & Entertainment, Pharmaceuticals & Biotechnology, Professional Services, Lifestyle Products & Services including Sports, arts and performing arts.
Under Option B: The minimum investment requirement of S$2.5 million in a GIP-approved fund that invests in Singapore-based companies.
It will take around 6 months to process the application. If your application is approved, you will be issued an Approval-in-Principle PR, which is valid for 6 months, during which time you will be required to make your investment. Once documentary evidence of your investment have been received by the authority, you will be conferred the final PR status.
Successful Entrepreneurs apply here
Entrepreneurs whom wish to start a business in Singapore can apply under the entrepass visa scheme. The entrepass is underpinned by entrepreneurial talent, invested funds, certifiable intellectual property and a business plan that actually creates local jobs. If the jobs are not created and maintained then the temporary visa may be revoked. Another great incentive for the entrepreneur to succeed.
Got the money  and got the brains, apply now!
Here is probably the most extensive ebook on Everything You Ever Wanted To Know About Eliminating Your Taxes, Protecting Your Assets And Regaining Privacy Over Your Life And Investments. It is called The Ultimate Guide To Going Offshore.  Visit our bookstore to purchase it today!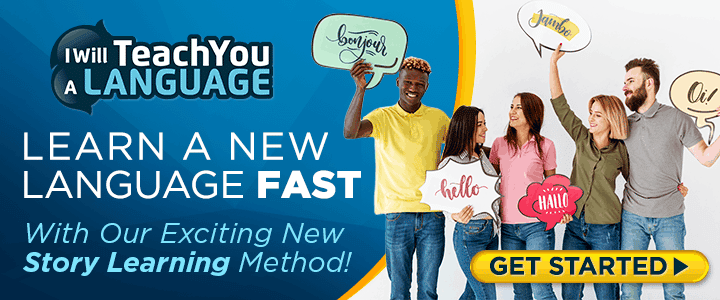 I hope you enjoyed reading this article: Invest a S$2.5m in Singapore for your Visa. If you have any questions, please contact our office HERE.
I've included some great articles for you to read, enjoy!
Interview with Bullionstar Moving Family and Business to Singapore
5 Popular Expat Communities in Singapore
Why Expats are Retiring in Singapore
Working as an Expat in Singapore

Like Our Articles?
Then make sure to check out our Bookstore... we have titles packed full of premium offshore intel. Instant Download - Print off for your private library before the government demands we take these down!