Immigration In Mexico
When it comes to comprehensive, compelling, and even downright controversial topics, there's no denying that immigration in Mexico is a hot button for today's news and headlines.
From Americans migrating to Mexico to enjoy a better healthcare system to Mexicans in search of a better life immigrating to the United States, it seems that everyone has an opinion about immigration in Mexico.
In this article, we'll discuss two primary topics that revolve around immigration in Mexico: becoming a resident of the country, and immigration from Mexico.
Handpicked Related Content: Drugs, Cartels, And Crime: How Mexico Is Misrepresented And Stereotyped—And Why So Many Americans Are Going There Anyway
Immigration To Mexico
There's no denying that the international community is starting to take an interest in immigration to Mexico. As Mexico starts to enjoy the benefits of a growing economy, a more comprehensive and free healthcare system, lower crime rates, and an increasingly lucrative industrial standard, immigration to Mexico is looking up.
It's estimated that between 40,000 and 80,000 Americans have migrated to Mexico (experts suspect that this is a direct result of the booming retirement population and the fact that Mexico has a universal healthcare system), while citizens from South American countries like Chile, Argentina, and Colombia are moving to Mexico in droves.
Handpicked Related Content: Living In Mexico For Work, Retirement, Or The Mexican Lifestyle
Categories Of Immigration
When it comes to immigration in Mexico, foreigners usually fall under one of four categories: they are tourists (or non-immigrants), students, legal residents, and naturalized citizens of Mexico. While the first option doesn't need strict visa requirements, you still need a visa form in order to cross Mexico's borders. This visa form is known as an FMT, and you can download it online or pick it up at your local consulate.
Tourists
The FMT form gives you permission to stay within Mexico for 180 days (or six months); however, this does not automatically give you the right to enter Mexico. Whether you're driving through the border or entering border control at the airport, a customs official can deny you entry into Mexico if they suspect that you're an illegal immigrant. Also note that if you're traveling to Mexico with more than $300 worth of goods (other than your clothing), you're liable for a $50 tax.
Students
The second category under immigration in Mexico is the student visa category. As Mexico boasts renowned universities – some of which have the strongest engineering and architectural programs in North America – many international students are heading to Mexico to receive a better education.
To temporarily immigrate to Mexico on a student visa, the applicant must show proof of acceptance at a Mexican university, which often comes in the form of an acceptance letter on university letterhead.
The student also must show proof that they're financially capable of supporting themselves while studying in Mexico, as student visas limit the number of hours that they can work. If the student is supporting themselves on loans, the immigration applicant must show proof of funds via a bank or loan letter.
FREE GUIDE! Get Essential Information on Protecting Your Assets
18 STEPS TO IMPLEMENTING YOUR PLAN B
Legal Residents And Naturalised Citizens
A legal resident of Mexico falls under many categories; for example, a legal resident can be a foreign spouse of a Mexican citizen, a child of a Mexican parent, a grandchild of a Mexican citizen, and so on. Unlike other visa options, these immigration categories allow you to eventually become a naturalized citizen, as you can stay in Mexico for the required length of time needed to gain Mexican citizenship.
If you wish to marry a Mexican citizen and immigrate to Mexico, you must provide the Mexican consulate with the following documentation:  a document stating their intent to marry (it must be signed by both the foreigner and the Mexican resident), a certified birth certificate.
Please note that if you intend to get married in Mexico, only civil marriage is considered legal, as religious marriages will not allow you access to a Mexican visa.
Handpicked Related Content: The Top 6 Reasons To Choose Mexico As Your New Home
Foreign Workers
With regards to immigration in Mexico as a foreign worker, the visa applicant cannot officially apply for legal residency; instead, your prospective employer must do so for you.
If a prospective employer in Mexico wishes to hire you, they'll write to the Mexico Department of Immigration and request the necessary documentation to begin your immigration status. Once the Department approves the employment, you'll gain an entry permit that's valid for 90 days.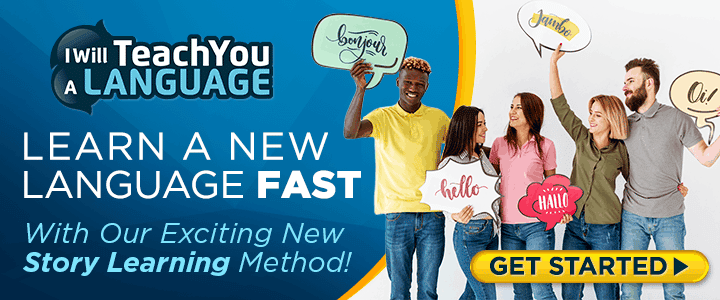 If you do not immigrate to Mexico in the 90 days from the beginning of the entry permit, the permit becomes void and you'll have to start over again. Once you begin working in Mexico, you'll be able to apply for your Mexican passport after a certain number of years of living within the country.
Immigration in Mexico isn't a simple process; however, once you've gained permission to live within the country, it's relatively simple to gain your citizenship. Despite the straightforwardness of the immigration process, Mexico still has a problem with illegal immigration.
Handpicked Related Content: Opening A Business In Mexico
Immigration From Mexico
Despite the hot-button topic on the news, it's believed that immigration from Mexico has been dropping at exponential rates. Experts believe that because Mexico is enjoying a stronger economy, federally funded healthcare, and lower crime rates, this means that Mexicans have less incentive to cross the border and seek employment in the United States.
Immigration in Mexico is hardly a stagnant issue; in fact, with more news coverage than ever, it's easy to see why much of the population believes it's growing into a crisis. However, what often escapes this news coverage is that Mexican immigration is dropping, and will continue to drop for the foreseeable future.
Conclusion
Immigration in Mexico opens up a world of opportunities to the immigrant: from employment prospects to enrollment at prestigious universities, it's no wonder immigration in Mexico is a popular topic for many expats around the world.  If you're interested in immigration in Mexico, contact your local Mexican consulate to see which immigration options are open to you and your family.
I hope you enjoyed reading this article: Immigration In Mexico. If you have any questions, please contact our office HERE.
Here is probably the most extensive ebook on Everything You Ever Wanted To Know About Eliminating Your Taxes, Protecting Your Assets And Regaining Privacy Over Your Life And Investments. It is called The Ultimate Guide To Going Offshore.
If you're thinking of leaving your home country and working in a country that doesn't speak your language, I would suggest you take some language courses. My friend Olly Richards has one of the best platforms on the planet. Reach out to him at ICanTeachYouALanguage. He does several with Spanish being his #1 course.

Like Our Articles?
Then make sure to check out our Bookstore... we have titles packed full of premium offshore intel. Instant Download - Print off for your private library before the government demands we take these down!