How to Retire in Thailand and Double Your Income
Retirement can be a financial hardship for most people. Near retirement is very rare, and most people depend on social security benefits. The best way to reduce the cost of living is to move to a country with lower costs. Thailand retirement is a perfect example, and many people opt to live in Thailand during their retirement period. Thailand has a warm climate, friendly people, foreign foods and above all Thai food which are much spicier.There are many foreigners from Japan, United States, South Korea, Western Europe, and it is considered safe to live. Retirement in Thailand is very different from the notion that is associated with the word. Retirement has acquired a brand new meaning which suits the new definition of the new generation of retirees. Retiring in Thailand is a common and attractive option.
Reasons why Thailand is the best retirement place
1. Culture
Thai's culture is devoted to beauty, tolerance, and happiness. The other good thing about their culture is that they respect senior people.
2. Cost of living in Thailand
Expats can experience a perfect combination of modern luxuries and convenience while appreciating a reasonable cost of living in Thailand. Accommodation is quite affordable in Thailand, and it can go as little as TBH 2,000 a month. Transportation costs are also inexpensive. The most economical means of traveling long distances is by minivan or bus. Traveling cost for short distances around the city ranges from low to moderate. Expats could use a cheap taxi, or even save more by using public transport such as the subway or the sky train. An expat can avoid walking under the scorching sun during the day by taking a motorbike for a small fee.
The first thing that expats notice when they land in Thailand is the impressive variety of food. It does not cost a fortune to grab a snack from the street stalls selling barbecue chicken, papaya salad, pork on sticks and other delicacies. A full meal of meat, rice and vegetables is also affordable. Medical insurance Thailand for expats is cheap despite the fact that treatment is of good quality. Most doctors, especially in places like Bangkok, speak English. Due to the low costs of Thailand treatment, most expats opt for self-insurance and inexpensive accident insurance policy as their major coverage. Private health insurance is the best choice for expats since it provides access to excellent standards of healthcare at private facilities.
3. Climate
The weather is tropical, and there are many lovely beaches in Thailand. If you want to bid snow goodbye, then an umbrella drink in Thai will be a good option for you.
How much money to live in Thailand
The period you intend to stay determines the cost. However, there are some ways to estimate the amount of money you ought to have. For you to qualify for a retirement visa in Thailand, you must have a monthly income of $1,960 or savings of $24,104 in a bank account. This level of income will put the expat in beautiful places with ample resources to enjoy meals and leisure. Expats desiring to enjoy western luxuries will require more. With any income level, Thailand can offer you a decent lifestyle that is impossible to get anywhere else on the planet.
Seven jobs options to teach you how to retire in Thailand and double your income
There are numerous employment opportunities in Thailand.
I. Teaching
This is the most obvious one. The private sector has a better salary than the public sector. You can also get weekend spots at language schools. In the state-run institutions, teaching is not easy due to the limited allocation of resources. Language schools are quite advantageous since they provide a better teaching environment.
II. Real estate jobs
There are numerous opportunities in the real estate market. This is attributed to the booming of the condo market. This Chiang Mai rental report is useful for studying real estate values right now.
FREE GUIDE! Get Essential Information on Protecting Your Assets
18 STEPS TO IMPLEMENTING YOUR PLAN B
III. Open a bar
This can be a favorable option for people with an experience in running a bar or hotel management.If you have never run a bar before, please do not open one as you will lose money instead of making money. Ensure the bar follows the legal requirements to avoid problems.
IV. Become an entrepreneur
Thailand is booming and therefore there are many opportunities for entrepreneurs. You can be a marketing consultant or export goods. The greatest part about being an entrepreneur in Thailand is that you pay less while setting up. The low cost of living gives you time to establish and relieve financial strains.
V. Freelancing
If you believe in your writing skills, you can make money by writing for businesses through websites like Elance.com and Guru.com. The market is quite competitive, but you will earn more than a teacher.
VI. Work online
Most expats who have retired in Thailand work online when they are free. They may sell goods on eBay and Amazon as well as write eBooks at home. Other ways of making money online include playing online games, SEO agency, day trading, and blogging.
VII. Open a guesthouse
This can be a great way of making money fast. For a guest house to be successful in Thailand, it has to be clean and fresh throughout. A good personality is also required when running a guesthouse. Smiling to the visitors keep them coming back again and again.
Thailand is the best retirement haven. Chang Mai is the most popular location for many retirees. There is a warm weather throughout, welcoming people, a growing economy, many options to make money, low cost of living, and fabulous food.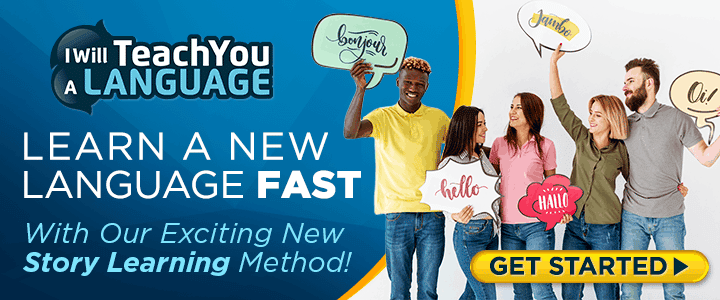 I hope you enjoyed reading this article: How to Retire in Thailand and Double Your Income. If you have any questions, please contact our office HERE.
I've included some great articles for you to read, enjoy!
Top Residency and Visa Options: Bulgaria, Thailand, Malta, DR, and St. Kitts
Top 10 Things to Do in Thailand
29 Things I Learned Living in Thailand
Why Bangkok is The Best Place to Live in Thailand for Expats

Like Our Articles?
Then make sure to check out our Bookstore... we have titles packed full of premium offshore intel. Instant Download - Print off for your private library before the government demands we take these down!