17 More Countries Drop All Travel Restrictions
If you are looking to get away from planet earth as we now know it but don't have a rocket ship or a spacesuit, some of the destinations listed in these 17 countries who have dropped all travel restrictions may be where you want to start a new life. Incredibly gorgeous islands rival the backdrop of Jurassic Park. Mainland destinations with towering mountains have stories hidden in crevices awaiting discovery. Travel restrictions have dropped meaning you can go with no asinine quarantines, tests, injections, or health forms of any sort. Check out these awake countries who dropped all travel restrictions.
1. Antigua and Barbuda – COVID-19 entry regulations lifted on August 29, 2022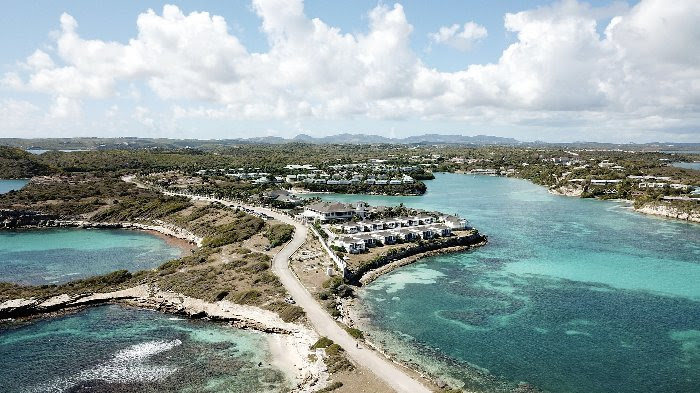 Calm, breathtaking views. Serene and spectacular sunsets. Enjoy a new beach every day of the year with 365 exquisite beaches of your choosing. Ideal coastlines for sailing and yachting. Superb marine life. Magnificent weather all year round. Experience years of history and culture when you visit or relocate to Antigua and Barbuda. Nirvana starts in this investor's paradise. Antigua and Barbuda have a citizenship by investment program with four options including real estate and business investment. Contact our asset protection experts for more information.
2. Argentina – COVID-19 entry regulations lifted on August 26, 2022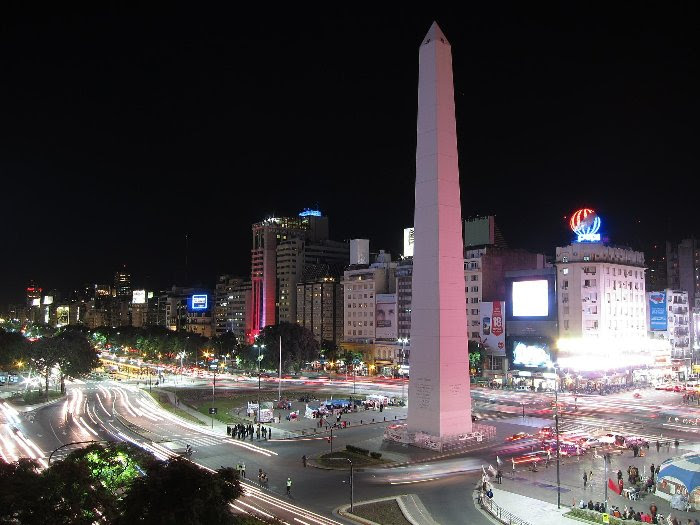 Argentina is a South American country with the third largest economy in Latin America. The country is famous for the Andes mountains, glacial lakes, and football. Argentina is an emerging market and a developing nation with valuable natural resources. Main industrial productions are from manufacturing, tourism, services, and the energy sector. Argentina also has a Golden Investment Visa program for those investing in Argentinian company activity, trade, or service. Stop crying and check out Argentina.
3. Cayman Islands – COVID-19 entry regulations lifted on August 24, 2022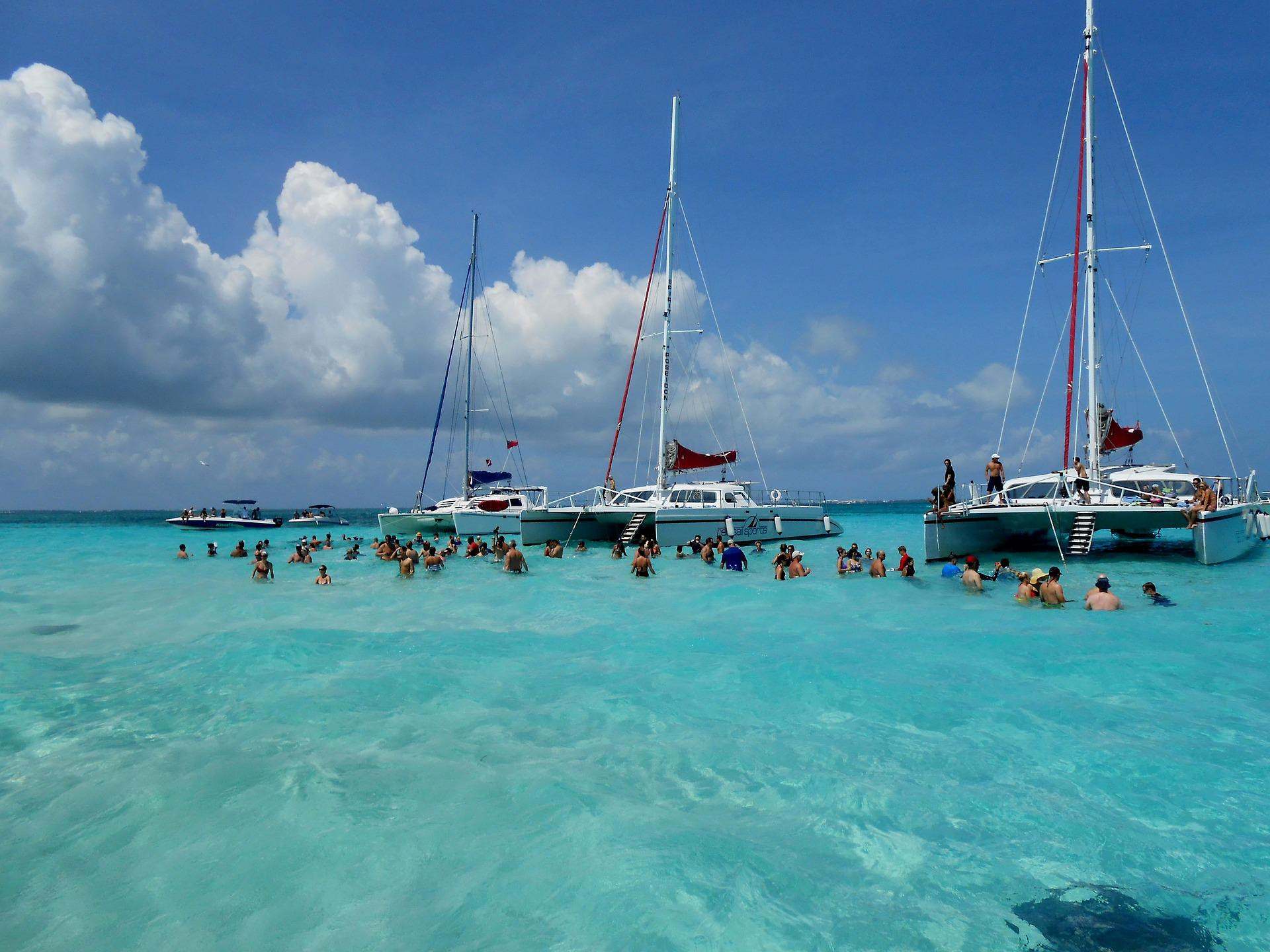 Can you get Cayman Island residency and pay no tax? One of the most imperative parts of your tax, business, and personal strategies is choosing where you want to live. The Cayman Islands are a well-known tax haven where you can establish residency without much hassle. As a British Overseas Territory, it offers high-quality legal services, health care, and education. Becoming a resident of the Cayman Islands is an intriguing option for wealthy people seeking to lower their tax bills by moving to a highly livable country.
4. Dominica – COVID-19 entry regulations lifted on August 31, 2022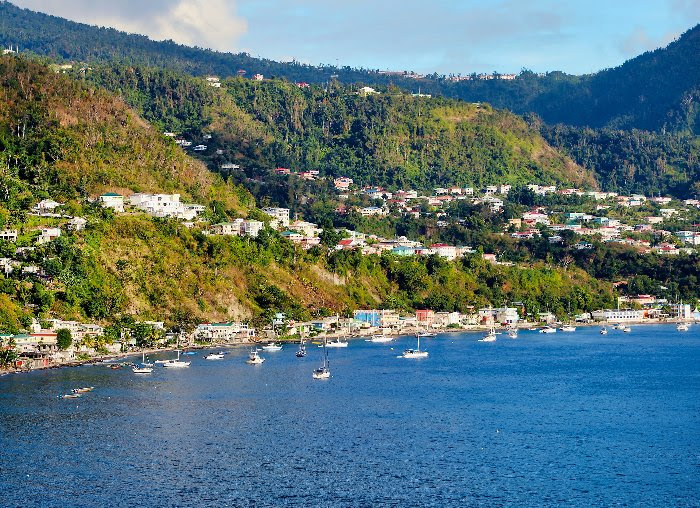 Experience the Insider community that takes your international lifestyle to the next level. Download your FREE guide
"18 Steps to Implementing Your Plan B" instantly!
The Dominica Economic Citizenship Program legally offers individuals and families irrevocable second citizenship and passport in only four to six months with no visit to the country required. The Caribbean island nation has an excellent international reputation. The Commonwealth of Dominica passport provides visa-free or visa-on-arrival access to more than 115 countries globally, including the European Union, Switzerland, the UK, Singapore, Russia, Brazil, and Hong Kong. Dominica law does not contain any restrictions on holding dual nationality. Obtaining second citizenship by investment in the country is a confidential process that does not require a person to renounce their existing citizenship.
5. France – COVID-19 entry regulations lifted on August 1, 2022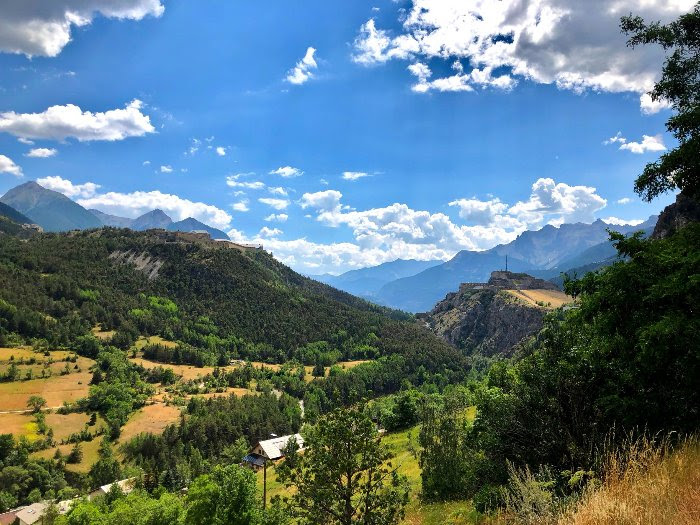 Fort des Salettes and Fort du Chateau near Brianҫon, France – photo by Charlotte Tweed
French passports cannot be obtained by investment, but France does have a residence permit program. Investors over the age of 18 with an official source of income and who hold no criminal record can participate in the program along with family members to obtain status, partners without marriage registration, and children under 18. The greatest advantage is the right to live, work and study in France, travel in the European Union and receive medical services.
6. French Guiana – COVID-19 entry regulations lifted on August 1, 2022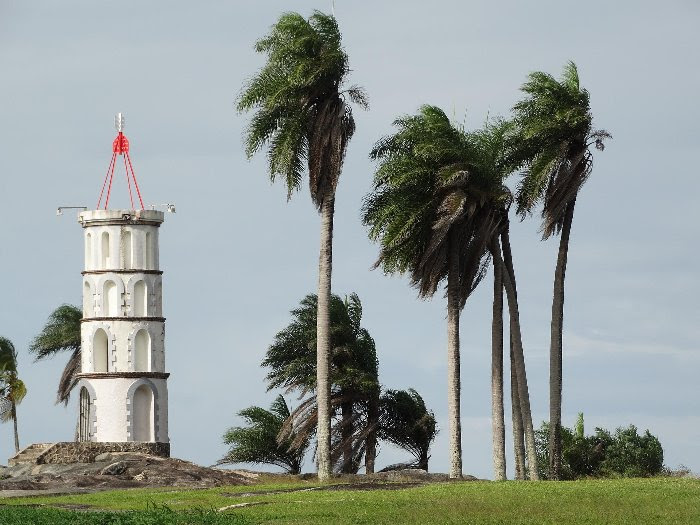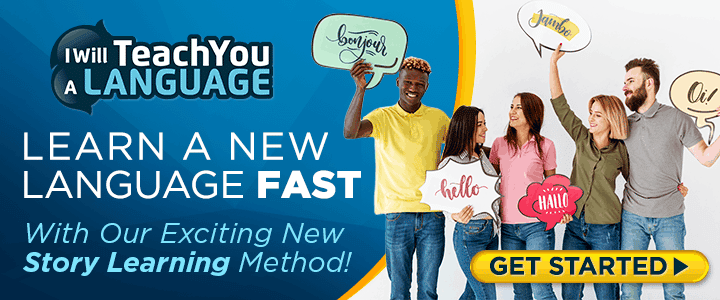 French Guiana is a French overseas territory in South America bordering the Atlantic Ocean, Brazil, and Suriname. It's sheltered in a captivating region full of colour and warm breezes through its coastal plains, hills, and picturesque mountains. EU citizens have the same rights in French Guiana as in France, meaning an EU citizen is authorized to travel to and from French Guiana freely, and can also stay there indefinitely. The rest of the nationalities on the visa-exempt list can stay for three to six months without a visa.
7. French Polynesia – COVID-19 entry regulations lifted on August 1, 2022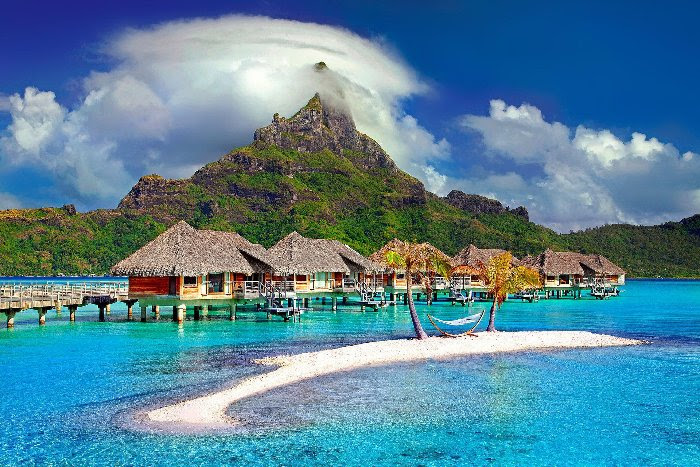 If you want to get away from it all, French Polynesia is for you. In French Polynesia, you will find the freedom and peace of mind to reconnect with your loved ones and nature. Whether you come here for relaxation or to explore, you will feel the life force flowing through everything. The Islands of French Polynesia are one place in the world where you can feel peaceful, yet at home away from home. French Polynesia has no income tax on individuals, no wealth taxes, and no inheritance taxes. New businesses are tax-exempt for their first 12 months of operation. To settle in French Polynesia, you must apply for residence authorization with the administration of the High Commission of the French Republic in French Polynesia within two months of your arrival at the latest (and before your visa expires).
8. Guadeloupe – COVID-19 entry regulations lifted on August 1, 2022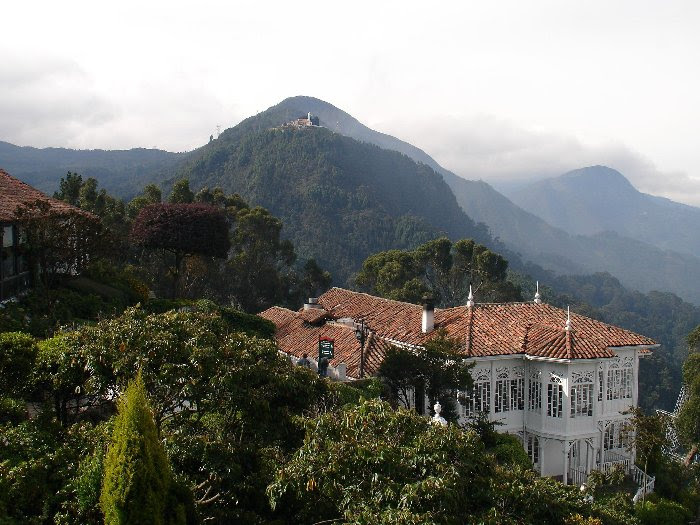 You may have noticed a trend here… France has lifted all travel restrictions causing France's overseas departments and regions (DROM) to follow suit. France is the only European Union country found on three different oceans thanks to its overseas territories. Often called the 'Butterfly Island' due to its unique shape, Guadeloupe is a French Overseas Territory located southeast of Puerto Rico in the Caribbean. Like most Caribbean islands, Guadeloupe is a slice of paradise, ideal for taking a vacation. The beaches are unspoiled, the food is delightful, and the people are hospitable. The visa policy of the French Overseas Territories is quite liberal, so you may not need one. The citizens of the European Union and nationals of Andorra, Iceland, Liechtenstein, Monaco, Norway, San Marino, and Switzerland are allowed to travel to Guadeloupe and stay as long as they want, visa-free. They need to present a national ID card upon entry.
9. Guatemala – COVID-19 entry regulations lifted on August 15, 2022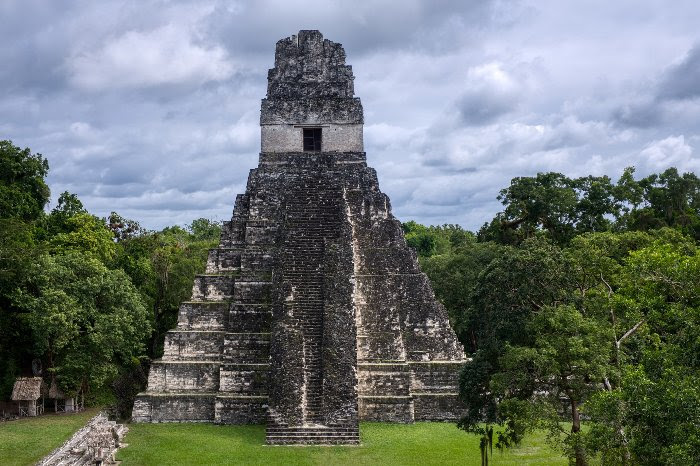 Come on South America… let's see those travel restrictions drop. U.S. and Canadian citizens receive an automatic 90-day tourist visa upon entry into Guatemala, which is extendable for another 90 days once in the country. There is no restriction against doing "border runs" to continually renew your tourist visa every three months and live in the country indefinitely in this manner. The cost and hassle of such frequent trips may be a nuisance. Guatemala has a border agreement with El Salvador, Honduras, and Nicaragua, so these countries do not qualify for a tourist visa renewal. You don't need to be a resident to buy property in Guatemala.
10. Madagascar – COVID-19 entry regulations lifted on August 11, 2022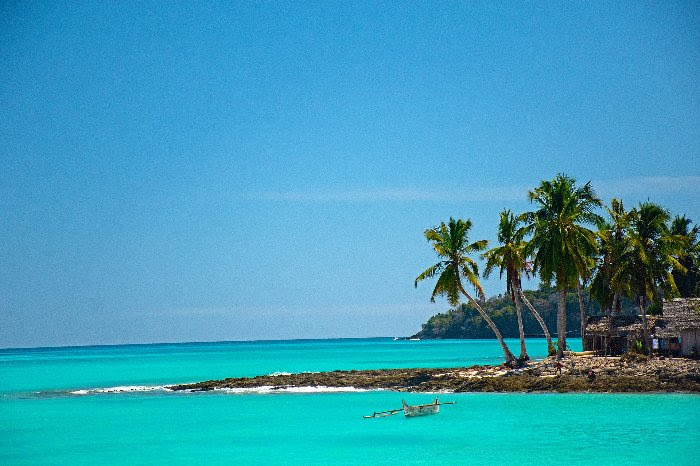 The Republic of Madagascar wishes to attract investors and make the private sector the main engine for its development. An Immigrant Visa called a "Professional Visa" is issued to all foreign investors, whether they are attached to a Malagasy company, by an employment contract, or whether they fulfil their term of office within that company to assume the duties of a management position. The professional visa is valid for three years starting upon receipt of the application. Once granted, the visa is as good as a residence permit. Filing for the applicable visa renewal must be done one year before its expiry date. Spouses and children dependent upon the visa holder will automatically benefit from the same rights during the same period as the applicant.
11. Malaysia – COVID-19 entry regulations lifted on August 1, 2022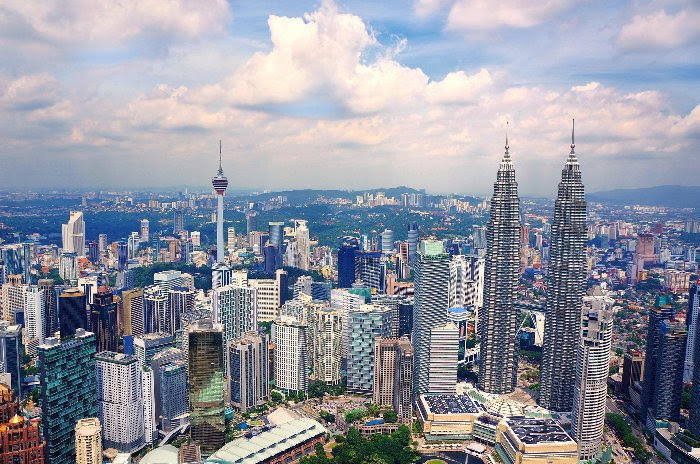 The Malaysia My Second Home (MM2H) is a popular investor visa program. Since its launch in 2002, more than 35,000 cases have received visas. Many applicants are from China, but the program is popular in Japan, Bangladesh, and the United Kingdom. Anyone participating in the MM2H program can purchase property in Malaysia. Minimum investment amounts exist differing by city and region. Applicants can purchase any number of properties above the minimum investment amount.
12. Mayotte – COVID-19 entry regulations lifted on August 1, 2022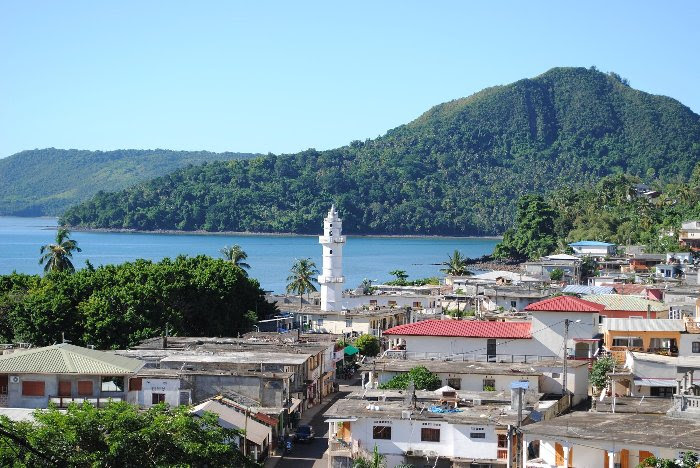 The entry and stay of foreign talents and the exercise of professional activity are possible under the same conditions as in mainland France. For stays of more than three months, foreign talents must apply for a long-stay visa. When a foreign national wishes to reside in France for more than 90 days, for a private reason (family reunion, retirement, etc.) or professional (creation of a company, exercise of a salaried activity, etc.), they must present an application for a long-stay visa from the French consular authorities in their country of residence. This type of visa allows its holder to settle in France and its territories for a fixed period.
13. Namibia – COVID-19 entry regulations lifted on August 26, 2022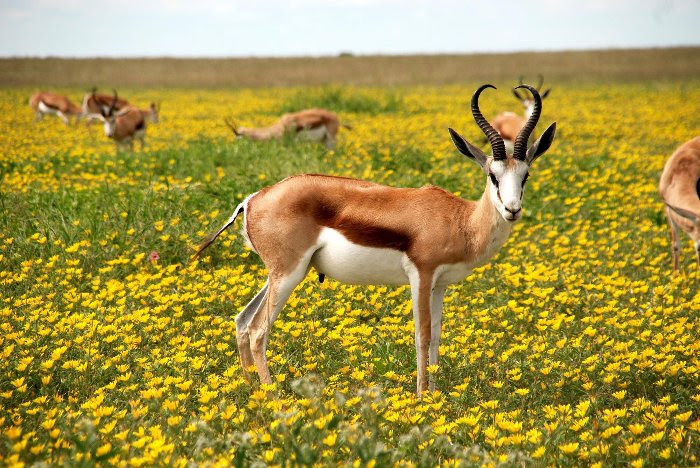 Namibia, located on the Atlantic coastline of southern Africa, shares a border with South Africa, Zambia, Angola, and Botswana. With a population of 2.6 million people, Namibia is one of the least densely populated countries in the world. Namibia ranks as one of the safest and most stable countries in Africa. The Namibian government is preparing to launch a residency investor program to attract wealthy Europeans looking to retire to the country.
14. New Caledonia – COVID-19 entry regulations lifted on August 1, 2022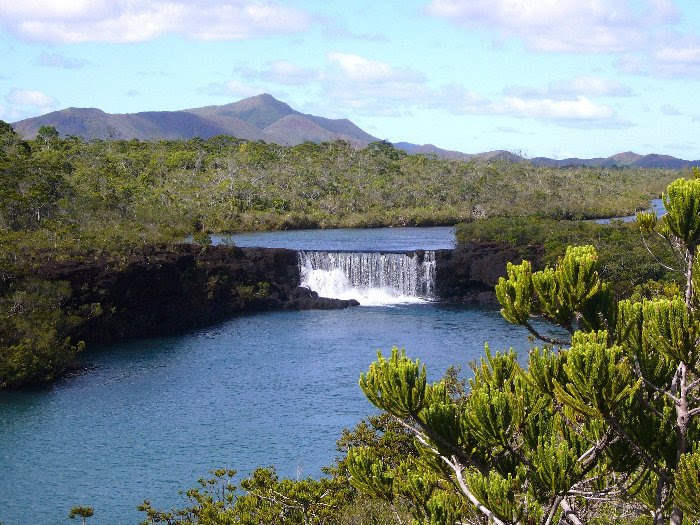 Living in New Caledonia comes with incredible benefits. Those who move to the country fall in love with the life offered on this island utopia. The country is in the Southwest of the Pacific Ocean. The northeastern coast of Australia is the nearest mainland, a whopping 1,200 kilometres (746 miles) away. There are several New Caledonia visa and work permit options to live and work in the country. New Caledonia is still a part of France, although it has a semi-autonomous local government. Life in New Caledonia also boasts outstanding restaurants, stores, and recreational facilities. The population is a vibrant mix of locals and expats. Exploration of the country, its culture, and its people is an adventure in itself.
15. Réunion – COVID-19 entry regulations lifted on August 2, 2022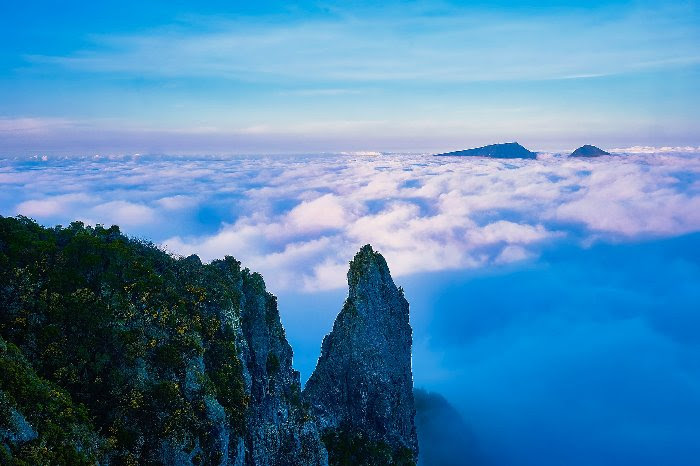 Réunion is governed by French law and the French constitution. Réunion has a hot, sub-tropical climate with sea temperatures rarely dropping below 23° Celsius (73° Fahrenheit). The interior uplands have an almost temperate climate. Off the coast of Madagascar, you have probably not heard of this gorgeous island with a population of 859,959 (2020). Ethnic groups of African, Indian, European, Malagasy, and Chinese inhabit the island. According to which country a person is from, there are different visas which a person can apply for to visit Réunion.
16. Sudan – COVID-19 entry regulations lifted on August 2, 2022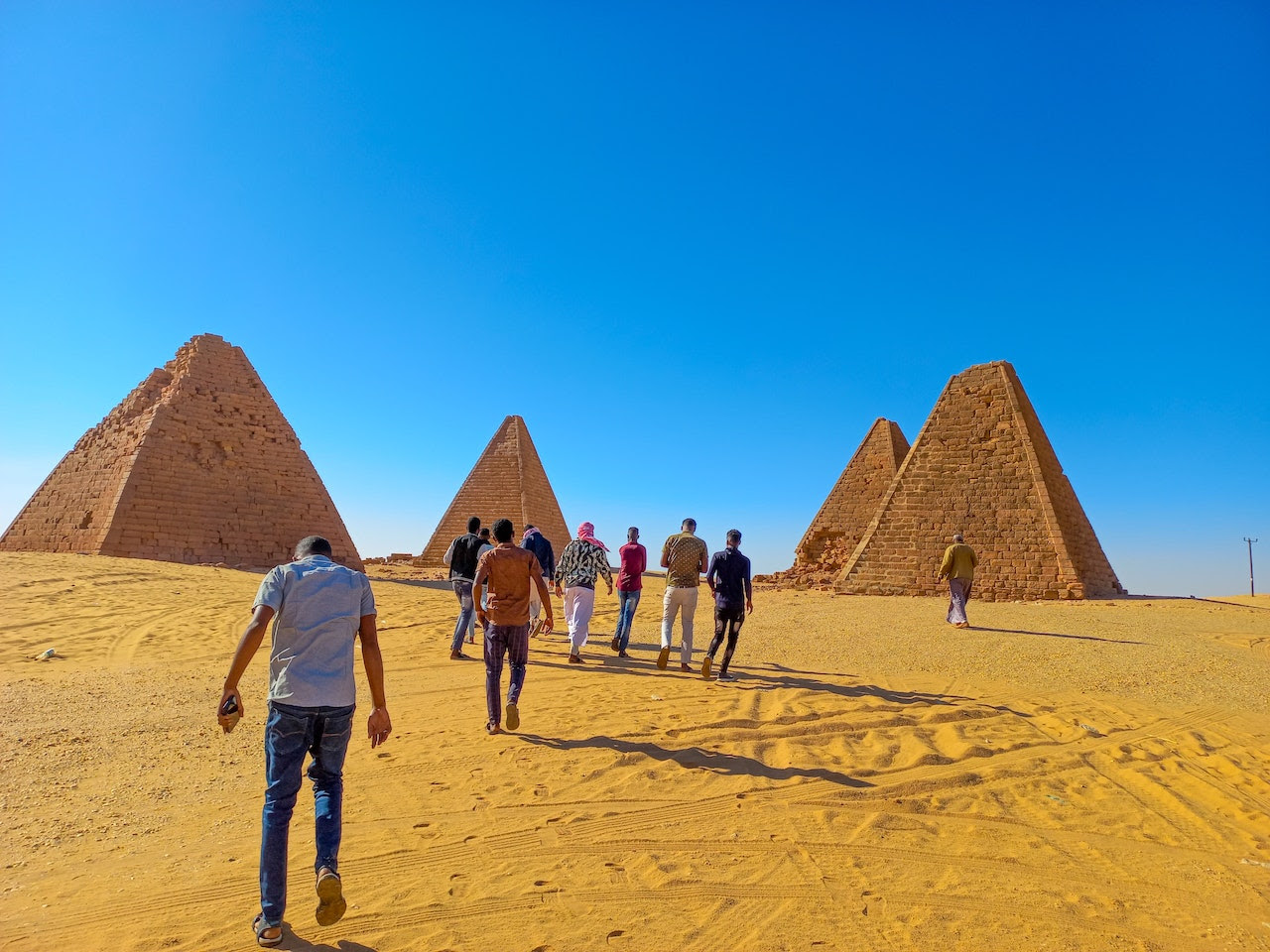 Sudan does not recognize dual citizenship. Investors are granted a one-month entry visa to Sudan at the port of arrival, facilitating their entry into the country. Sudan lies in the northeastern part of the African continent by nine neighbouring African countries. Countries sharing borders with Sudan are Egypt, Libya, Chad, The Central African Republic, the Democratic Republic of the Congo, Uganda, Ethiopia, and Eritrea. The Kingdom of Saudi Arabia is also Sudan's neighbour, which lies across the Red Sea, Sudan's only sea outlet. The climate varies from semi-desert climate in the north to savannah in the centre and equatorial rainy in the south. The temperature ranges from 45° Celsius (113° Fahrenheit) to the highest and 6° Celsius (43° Fahrenheit) to the lowest. Sudan's temperatures seem as extreme as Canada's weather. Almost. Sudan's diversity in societies and cultures reflects in its number of tribes estimated at 957, of which 115 have their own dialects.
And moving on to last but not least…
17. Saint Kitts and Nevis – COVID-19 entry regulations lifted on August 16, 2022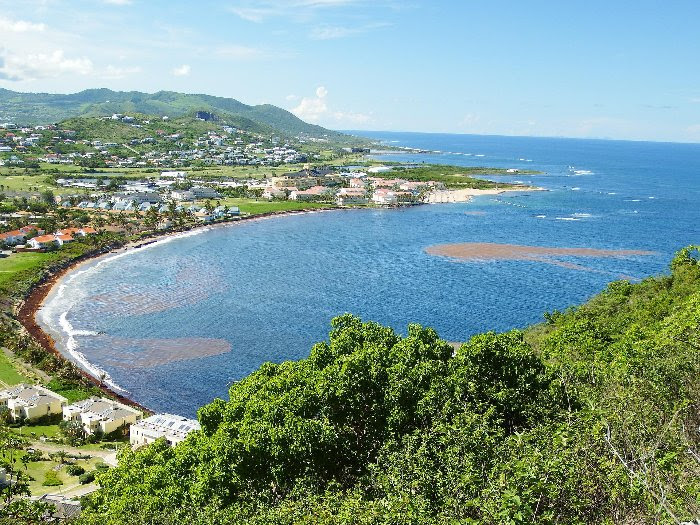 The Government of St. Kitts and Nevis has long-running citizenship by investment programs attracting foreigners, who make a substantial contribution to country development. Investors and family members can directly qualify for citizenship through investment, either by donation or investment in real estate purchase. The St. Kitts passport is an excellent second passport for visa-free travel to over 100+ countries in Europe and the Caribbean. 
Some highlights of St. Kitts and Nevis citizenship:
– Visa-free travel to all EU Schengen countries, including Switzerland, the UK, and Ireland
– No residency or personal visit to St. Kitts is needed
– Tax-free—no income, inheritance, or wealth tax
– Lifetime citizenship
– Easy second passport and citizenship for your family members
– Privacy in a small, peaceful country
– Dual citizenship benefits
– Choice of real estate investment
– Processing time is only three months
– Free movement in the CARICOM (The Caribbean Community and Common Market)
Please contact our advisors for further details on citizenship in St. Kitts and Nevis.
There you have it for the August travel restriction abolition updates. Quit putting up with leaders (or puppets) like Trudeau and Biden who don't have the common sense to know how to pour sand out of a boot with the directions printed on the heel. Throw those boots out and put on your flip-flops. Keep the sand and freedom. Get your Plan B escape route started now before it's too late. If you have questions about the countries mentioned here or others our citizenship by investment experts specialize in, don't hesitate to reach out and get your Plan B escape route mapped tzoday.
Check out the other 57 countries that have dropped all travel restrictions on the blog.
Source: IATA TravelCentre COVID-19 Travel Regulations Map as of 03 September 2022 21:15:08 UTC. IATA (International Air Transport Association)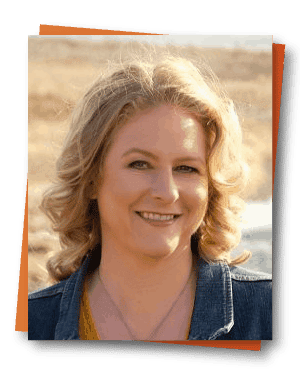 Charlotte Tweed is an adventurous soul with a goal to take you on a journey where you don't just visit—you live it. Graduating with a Travel and Tourism Honours diploma, Charlotte began her expat journey on June 15, 2021. After travelling through multiple countries, Charlotte now calls Mexico home. Reading, writing, and researching the best expat destinations in the world are how she fills her days. As a published author, her mission is to transform your life with expat travel—one destination, one adventure, one story at a time.


Like Our Articles?
Then make sure to check out our Bookstore... we have titles packed full of premium offshore intel. Instant Download - Print off for your private library before the government demands we take these down!