Getting a Mortgage Loan in Mexico
As an American, there are many different things that you can do in Mexico that are unique to you (no matter what Trump says). In many countries around the world obtaining credit or a financial loan of some kind requires a lot of work. Mexico is relatively friendly when it comes to Americans buying a property in the country, going so far as to offer mortgages to US persons.
The first thing you need to do to purchase property in Mexico is to go to a local real estate agency and find a respected local law firm. The real estate agent will help you find quality properties and the lawyers will guide you through the whole process. Yes, you definitely need a lawyer on your side in Mexico!
Once you've found a house or condo that you like, you need to make an offer. When your offer is accepted, you'll need to put 10% of the purchase in escrow, usually with a Notario Publico in Mexico. The Notario Publico is also in charge of validating the transaction, reviewing the documents, making an appraisal, etc.
All of these requirements can be easily made and don't require anything more than your American passport and legal fees. Credit is a tad more complicated, but nothing that requires a huge amount of time or paperwork.
Americans requesting credit in Mexico is becoming more and more common. Companies in the financial sector know that giving credit can benefit many Americans who are residing in the country or who wish to invest in the country.
Most banks will ask for you to show documentation on your residential status in Mexico. A simple proof of your migrant visa can ease this problem. That is to say, you first must have residency in Mexico before you can apply for a loan. This is a very easy process and can be handled by an immigration attorney.
For example, Banamex offers loans in dollars for Americans who wish to acquire vacation properties in Mexico for up to one million dollars. This of course varies on the type of house you wish to acquire and if you have the capital to back up this type of loan.
A mortgage can finance between 50 and 70% of the value of the property, with rates between 6% to 10%, plus a differential for risk. This might be 1 to 3% depending on your financial situation and the percentage of the purchase price to be financed.
For example, if your loan is 50% LTV, the risk ratio will be lower than a 70% LTV. Also, the bank will check your US credit.
Some Mexican mortgage loans are fixed-rate and others are linked to standard international rates, plus a premium. Also, the cross-border loans will be for a maximum of 70% of the value of the property and the minimum amount of the loan is usually US$100,000. I haven't seen any loans to US persons of over $1 million.
Other Mexican banks that offer loans and foreign credit are GE Money Crédito Hipotecario, Hipotecaria Su Casita e Hipotecaria Nacional. American banks also have strong banking roots in Mexico and in some cases, this can all be done in the United States.
American banks are also taking advantage of the trend of Americans are choosing to retire down south. 8 out of 10 mortgage loans that Americans obtain to buy property in Mexico are granted by financial institutions in the United States.
The cheap beach houses that surround coastal cities in Mexico and the paradisiacal climate year-round are just a few of the many incentives that are making Americans flock to Mexico and invest in real estate.
Experience the Insider community that takes your international lifestyle to the next level. Download your FREE guide
"18 Steps to Implementing Your Plan B" instantly!
For example, you can buy a great beach house in Playas de Tijuana for $200,000 to $450,000, with very large homes on the water selling for $850,000. This is a fraction of the cost of a beach house in San Diego and you're a 15-minute drive to the US border.
Common charges associated with a mortgage loan in Mexico include commissions, charges for conducting socio-economic studies of potential borrowers, mortgage insurance, property insurance, home valuation and Notary Public expenses which are paid directly to the notary. Some of these fees are non-negotiable and will have to be paid even if the loan is not approved.
It is important to note that most credits or loans will be in pesos. In some special cases, the loan given may be in dollars, but this will not always be the case. The dollar right now is experiencing a surge in Mexico and is expected to rise in the upcoming months.
This was just a basic overview of how to obtain mortgage loans in Mexico, but the process is relatively easy for a well qualified American borrower. The size of the loan will depend entirely on the property that is being bought and your credit score.
The Mexican mortgage business has become very Americanized due to the number of American retirees moving to Mexico. We recommend you consider retiring in Mexico and apply for a loan in Mexico. Check out our Mexico portal and contact us if you have any questions.
I hope you've found this article on Getting a Mortgage Loan in Mexico to be helpful. For more information, or for assistance in starting a business offshore, please contact us HERE.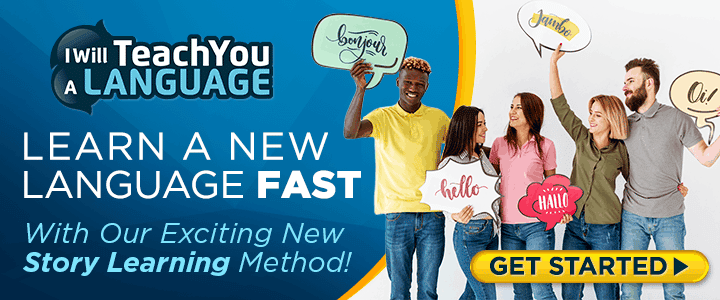 Here is probably the most extensive ebook on Everything You Ever Wanted To Know About Eliminating Your Taxes, Protecting Your Assets And Regaining Privacy Over Your Life And Investments. It is called The Ultimate Guide To Going Offshore.  Visit our bookstore to purchase it today!
Here are some additional articles on Mexico that I'm pretty sure you'll love:
6 Countries Where It's Easy To Get A Residency Visa
The Top 6 Reasons To Choose Mexico As Your New Home
Buying Property In Mexico: A Step-By-Step Guide For Expats
Reasons to Buy Property in Playa del Carmen For the Perfect Retirement Plan

Like Our Articles?
Then make sure to check out our Bookstore... we have titles packed full of premium offshore intel. Instant Download - Print off for your private library before the government demands we take these down!