Get A Second Opinion Before Buying Property In A Foreign Country!
The dream to own "paradise" – to own a piece of paradise  – to live where the ocean is your everyday view and evenings are spent walking in the gentle surf on the soft, wet sand.
Though it is not for all, this is the dream of many and many spend a lot to attain it. As the Boomer's come of age trying to find the perfect place to spend the "silver & golden years", many will migrate to the warm climate and laid-back lifestyle they spent years dreaming about.
Rising prices, the high cost-of-living, and the fast-paced lifestyle at home have spawned the search for alternate places as their Paradise. This has and will continue to put locations outside the US and Canada in primetime view to fulfill the "Ultimate Dream!"
Mexico, Central America, and South American are cashing in on this primetime focus, sometimes at the expense of the willing and vulnerable tourist turned resident who leads with his emotions and pays a heavy price later. Please do not get me wrong, third-world countries are only third-world in the eyes of the first two worlds, whatever they are. Many foreigners happily own property in these wonderful countries and are living the "Ultimate Dream."
Having lived in Mexico for 15 years, full-time, I can tell you the world is about the same no matter where you go or live. It is just the perception that makes it seem different. The Western Hemisphere is continuing to blend its borders, culture, and way of life. I could spend much time making comparisons and pointing out differences but let's focus on the subject at hand…. Buying into paradise!
Give You A Second Opinion Free Of Charge, Why Would We Do That?
So, again thinking about buying a property in a foreign country? There are a lot of good reasons to consider this and many pitfalls as well to be aware of before purchasing. Basically, there are two types of properties to consider, a re-sale of a privately owned residence or new property being offered by a developer.
While both are equally available in most foreign countries, I want to concentrate on development or project properties. There are many, many real estate professionals in the local area of your choice and internationally that can and will advise you on a re-sale purchase.
Buying in a development or project has special considerations over and above traditional re-sale real estate. While there are many tangible facts that need to be disclosed about the re-sale property, physically what you see is what you get. Often in development or project real estate, the properties are still in construction or the amenities are being phased in this you are trusting that what is not complete will complete at some point.
Third World Development – Is It That Different?
My experience is mainly in Mexico but what I have to say is applicable to resort development throughout the world in general. So why is it important to talk about this? Buying resort property is a "want, not a need". It is an emotional thing, thinking with our emotions, letting them rule the day, and suppress reason.
Now, this is a good thing as most of us need to have more emotion in our lives and be less systematic. We need to get back to basics and enjoy life, find the peace and tranquillity we need to recharge ourselves and our lives. So lead with emotion but understand the basics of what you are getting into.
Are All Projects Created Equal?
Basically, most projects have many of the same features; beachfront, amenity packages, high-quality finishes, and so on. For the most part, they all have superior design, solid engineering, proven construction methods, and affordable pricing. So what is there they can offer to influence the decision?
It's All About The Money!
Developers have been used to set the rules of engagement for the purchase of property within their projects. Unless the project is completely funded by the developer not requiring any sales revenue or financial assistance, the developer of the project must seek funds from outside sources, usually a bank.
Experience the Insider community that takes your international lifestyle to the next level. Download your FREE guide
"18 Steps to Implementing Your Plan B" instantly!
By accepting funds from a bank, the developers have created an implied partnership with this bank. At the time the developer accepts money from you he has formed an implied partnership with you, the buyer, as well. As a partner, the bank will only put in money after a very detailed project review, the "due diligence" review.
Thus you, the buyer, as an implied partner with the developer, should perform a similar due diligence review.
The Implied Partnership
In fact, viewing the purchase as a partnership puts into perspective the necessary rules of engagement such as full disclosure on the developer's part and full acceptance of this disclosure on your part.
Since Mexico uses different methods and standards for development, it is even more incumbent on the developer to do what is necessary to ensure buyer confidence in their ability to properly manage their company, financial capability, experience/track record, commitment to complete, and dedication to excellence.
Who Makes The Promises In A Purchase?
The buying process is an exchange of information between you, the buyer, and the sales organization representing the developer of the project. Often this information is project-specific in the form of commitments to you.
Unfortunately, a situation that frequently occurs is a less than clear understanding of the source of and responsibility for the information. It is important to understand and clarify with the sales representative that when the source of the information is the developer, they must have the developer provide written verification of this.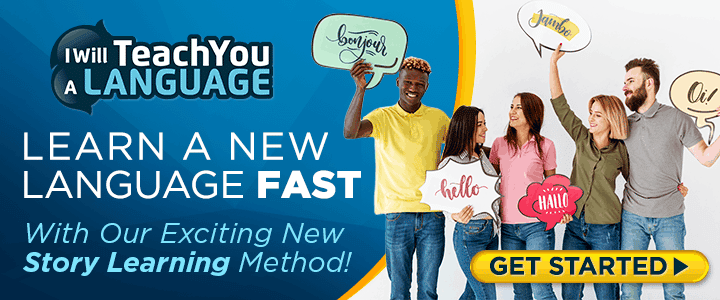 To their credit and determent, sales representatives are quick to relay this information to buyers without this written verification thus forming a dangerous triangle of commitment and responsibility between the developer, the sales organization, and the buyer.
Remember, only the developer can make commitments for the development and unless you have written verification of the information from the developer the commitments are meaningless. This written verification should be incorporated into or added as an addendum to the purchase contract.
The Buyer Due Diligence!
The mission here is to proactively promote project sales, enhance buyer knowledge, and help you make informed decisions. Questions, such as the following, can be used to assess important factors relating to the decision to purchase or not purchase property within a project.
The information gathered should be used to assess risk and determine the confidence level on which you may base your final decision. This list provides a baseline of information relating to the developers, project viability, financial viability, and legal/regulatory conformity.
Examples Of The Questions That Should Be Asked Prior To Buying Are:
Who are the developers?
Is this project schedule realistic?
Will the developer provide proof (i.e. copies for review) of compliance with all legal, financial, and regulatory requirements?
How is the project being funded? Developer capital? Joint Venture? Loan?
Does the loan require a lien in favor of the lender in the first position to be placed on my unit? If so, what are the terms and the process for removal of this lien at the delivery of my unit?
Does the project meet all regulatory requirements?
Since Mexico does not require regulatory inspections during the construction process, how does the developer accomplish this and ensure compliance with approved specifications of the project authorization during development?  
As you can see these questions are pointed directly at understanding the project you are investing in.
This information is being provided on a proactive basis to enhance your buying experience and bring the project real estate market into a higher level of the standard resulting in higher buyer/owner confidence and ultimately leading to less confrontation between buyers and developers.
Conclusion
Here is probably the most extensive ebook on Everything You Ever Wanted To Know About Eliminating Your Taxes, Protecting Your Assets And Regaining Privacy Over Your Life And Investments. It is called The Ultimate Guide To Going Offshore.
I hope you enjoyed reading this article: Get A Second Opinion Before Buying Property In A Foreign Country! If you have any questions, please contact our office HERE.
I've included some great articles for you to read, enjoy!
Getting A Mortgage Loan In Mexico
Real Estate Investment Potentials In Mexico
Demand Vacuums And The Real Estate Opportunities in Fortaleza
12 Essential Tips Before Buying Real Estate Overseas

Like Our Articles?
Then make sure to check out our Bookstore... we have titles packed full of premium offshore intel. Instant Download - Print off for your private library before the government demands we take these down!