Buying Land in Mexico – Slow Down and Smell the Cactus
It's been a while since we checked in with Chris and Judy Barrick, colleagues who are planning to build a home along the Baja coast in Mexico. This is something they have dreamed of for a while now. Of course, like most folks, they were waiting for the kids to fly the coop and then to sell their home to free up some funds.    
Mission accomplished on both fronts. Now Chris and Judy are full bore ready to build a home in Mexico. But first, they need to buy the land. Simple, right? Well…not really.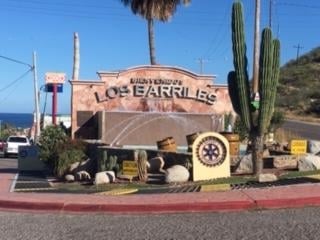 A Nice Neighborhood and Even a Rotary Meeting
Buying land in Mexico can be cumbersome, as we see in Chris and Judy's story below. Not that it stopped them. They are pioneers, like you probably. Plowing ahead, first through the forest.   
But having a map helps. Seeing what can happen, how it happens, and all the various roadblocks, challenges, and hiccups along the way might give us some sense of what we might also face if we decide to buy property in Mexico, or anywhere in Latin America for that matter.   
Buying land in Mexico has a lot of similarities to buying property in other civil law countries. The process is all important. Getting each and every detail right, and in the right order, is paramount. Forewarned is forearmed, as they say.    
This week, we hear from Chris and Judy about the process of buying the land for their new home. We'll keep following them as they get into the next step of building a home. Then, in a few months, we enjoy their celebration and housewarming with them. Along the way, we'll get a firsthand look at what that process entails. A map for the rest of us.      
Thanks Chris and Judy. Take it away…  
---
Hi Mike,
Last time I wrote, we had found our piece of property and went through everything that made our decision to buy it. We made an offer, negotiated a price with the owner, and came to an agreement. Pretty straightforward and simple, right? Not exactly.
Buying property in Mexico as a foreigner in the "restricted zone" (within 100 kilometers of the coast) requires a bank trust (Fideicomiso) to hold title. It's a fairly straightforward process in theory. In theory. We had been through the process before with other family property in Mexico, so it wasn't intimidating.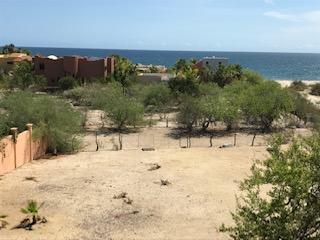 Property in the Restricted Zone. 100 Kilometers to the Coast?  How about 100 Meters.
There are some really good websites that can walk you through the entire process. I highly recommend you check them out if you're planning on buying property in Mexico. (www.lawmexico.com is a good one.) 
All documents for the purchase of property in Mexico are only legal in Spanish. If you're not fluent, you'll need them translated. Again, there are some great translation apps and you can do it yourself. It's a little time consuming but can really help your understanding of Spanish.
The really big issue with the purchase of property in Mexico is getting a clear title. There are some realtors in tourist areas that offer title insurance, but it's not the norm in many parts of the country. It's also completely different than in the U.S. or Canada.
We hired a local attorney on the recommendation of a friend who has run a business in Mexico for over 20 years. It was fairly cheap. It was also invaluable for the issues we had no idea were in front of us.
We had our attorney check all legal documents for the purchase. He also checked the public registry and got us documentation of clear title. Sounds like we had things covered, right?
Nope! We put down a 10% deposit into an escrow account and changed some of the wording on the offer to give us 45 days of due diligence instead of the normal 10. You have the right to do that if both parties agree. We figured 45 days would be plenty to make sure everything was in order. We had hoped to close the deal in about 60 days. Again, wishful thinking.

60 Days from Now We'll Start Building Our New Home…Or Not
Here's what we didn't consider. The previous owner was, it happened, an American that had owned the property for 10 years. He was in Northern California and didn't want to go to Mexico for a number of reasons. Therefore, he had to grant a Power of Attorney to a local attorney to be able to sign for him.
Now it gets fun. To do this, the owner of the property had to Fed-Ex wet signed documents and a copy of his passport. However, his passport happened to be expired.
Everything stopped until he got his new passport. He did the expedited passport process, but the passport picture he sent was rejected and everything started over. That cost us 6 weeks.
While we were waiting for his passport, we started making sure we could get a letter of no encumbrance for the property we were buying. Come to find out, he'd never paid his property taxes for the entire time he owned the lot. That took an attorney to go to the government office in La Paz, negotiate the settlement amount, have it notarized, and have the funds wire-transferred to get the letter of no encumbrance.
Also, when buying from a foreign buyer inside a fideicomiso, the first step in the process is to receive approval for a new fideicomiso with a Mexican bank for the new owners. Then you need the approval of the bank holding the fideicomiso for the existing owner to cancel the current fideicomiso.
There is a fee to the bank to cancel an existing fideicomiso and paperwork from both banks that has to be notarized after approval and all fees are paid. When you buy property through a fideicomiso, there is a yearly maintenance charge by the bank to hold it in your name. We found out the hard way that the previous owner had never paid his maintenance fees.   
Critical Note from Mike to U.S. Buyers and Owners: A fideicomiso is a "structure" and must be reported annually on the IRS form 8938 for individual filers. Other filings may be required depending on your circumstances. The penalty for failure to file is steep, including possible jail time. Check with your accountant and/or tax advisor and be sure that you follow the law.
To add to the drama, the current owner's bank got caught up in the big money laundering crackdown in Mexico about 8 years ago. They quit issuing fideicomisos and closed their offices in Baja California. This necessitated 2 trips to Mexico City by attorneys to get that issue taken care of.
By this point, the previous owner was pretty much over spending money and refused to send his closing fees. We negotiated for the balance of his fees to be deducted at closing, except for a couple thousand dollars in attorney's fees that had to be paid up front. We decided to pay them ourselves to get the deal done. This necessitated changing the closing documents and cost more time.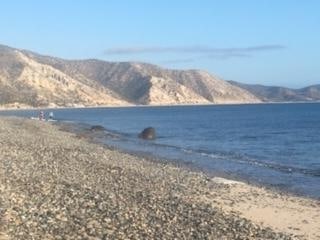 Views Up the Coast Along the Baja Peninsula
What we thought would be about a 60-day escrow turned into 7 months! We hung in there because it was the right property for us at the right time. Besides, it gave me time to draw 6 different sets of plans for the house we want to build and get it exactly the way we want it.
As my friend, Mike Cobb, famously says, "We don't know what we don't know." Truer words could not be spoken in our case. Keeping an open mind, being persistent, patient, and most of all, keeping the process a pleasure not a pain! It's all in your perspective and you have to make the choice to enjoy the process. Besides, it makes for great stories.
The next process is to interview architects and contractors. I'll let you know how it goes…
---
I hope so Chris. The stories are fantastic. I'm just sorry that you had to live through them. That said, I thank you for sharing them so other folks considering property overseas can see that the process may be a bit more than we initially bargain for.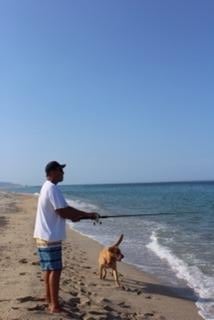 Why We Do It
Also, just as a heads up, Chris and I are working to start a lumber processing facility in Panama to mill teak logs into lumber. That may stir up some stories, too, and if so, we'll be sure to write them up so that entrepreneurs looking to do business in Latin America get some heads up on that process.
Thank you for reading: Buying Land in Mexico – Slow Down and Smell the Cactus. Here are a few articles that I think you will enjoy!
What is the Mexico Maquiladora Program
A Step-By-Step Guide For Buying Property In Mexico
Best Cities in Mexico for Snowbirds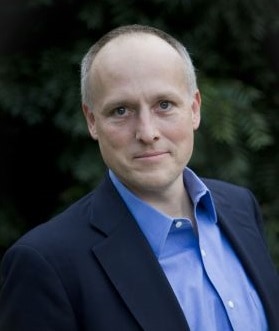 Michael K. Cobb is the CEO and co-founder of ECI Developments which has properties throughout Latin America. He speaks all over the world on international real estate and is a board member of the National Association of Realtors.

Like Our Articles?
Then make sure to check out our Bookstore... we have titles packed full of premium offshore intel. Instant Download - Print off for your private library before the government demands we take these down!