Choose Spain – But Which City?
It's a tough choice. You want to go to Spain, but which Spanish city should you choose? Why? How? Inland or on the coast? Expat community or not? To retire or to look for part-time work? Easy access to airports or far away to deter tourists?
So many questions to be asked. Where do you need to start? You've chosen Spain, so now it is time to narrow down the vast possibilities within the country. Perhaps it's best to refine your choice by region. The north, on the Atlantic Coast and Bay of Biscay, is known as "Green Spain." Much like how Ireland is known as the Emerald Isle – in "Green Spain" it rains…a lot. Not unlike my native U.K., a blue sky day is rare…but I have friends who love northern Spain and wouldn't trade it for the Andalusian summer heat.
Over to the east and the Mediterranean coast you have Barcelona, Spain's second-largest city. Barcelona is cosmopolitan, showcases many of Gaudi's works, and it has a beach. If you want a less bustling atmosphere with a beach, head down the eastern coast to Valencia, Spain's third-largest city. The smaller city of Almeria, now in Andalusia, is much smaller and quieter, popular with northern European tourists as it's one of the warmest and mildest climates on the Iberian peninsula.
To the south, around the city of Granada, the Costa Tropical has a mild, temperate climate and some charming coastal towns such as Nerja and Almunecar.
Along the Malaga province, the Costa del Sol is busy all year with tourists. "English Breakfast" and "Happy Hour" signs prevail, catering to the hordes of English tourists looking for sea, sex, and sun.
Pushing on to Marbella and Puerto Banus, it gets much pricier but a little more refined. There is the Rock of Gibraltar where the Mediterranean meets the Atlantic Sea, around the province of Cadiz. This area is cooler but not cheaper, popular with fine wine lovers and rolling wave enthusiasts.
If the coast isn't for you, inland is the place to be. The coast has milder, less extreme variations of summer/winter temperatures – but your dollars won't go so far. Inland is cheaper, less-humid, but with more variable climate. This is the real Spain, the Spain of the workers – small town dwellers who are incredibly friendly and welcoming…especially if you speak or try to speak their language.
In Madrid, Spain's largest city, you are five hours from the coast, but there is an international airport. Spain's main airports are, in order of most traffic:  Madrid, Barcelona, Malaga, and Alicante. Of course, these are just the mainland airports. Palma de Mallorca comes in between Barcelona and Malaga, and Gran Canaria between Malaga and Alicante. The question is, do you want to be near an airport for ease and cheaper travel, or further away to avoid all the crowds?
How do you choose between rural or city life when moving to Spain? City living is more expensive traditionally, but living in a rural environment can bump up costs too. You always need a car to get around in the countryside. In a city, you could probably avoid having a car and use public transportation, which isn't expensive. I was in Barcelona last week and paid 9.95€ for ten journeys on bus or metro within Zone 1. Much cheaper than London, for example.
Another factor in rural areas is that property is still cheap. Young people leave the countryside for towns and cities to find jobs, and property prices haven't become extortionate like the U.K., where country properties get snapped up for holiday homes – pricing the younger generation out of the villages and rural life.
If you fancy keeping active and working a bit, teaching English is always a possibility throughout Spain. In the countryside you can teach private classes, while the towns and cities always need native teachers in the numerous academies.
Spain is a vast country (especially for me from little ol' England) full of fascinating places, culture, history, sunshine, and…if you want it,  work.
FREE GUIDE! Get Essential Information on Protecting Your Assets
18 STEPS TO IMPLEMENTING YOUR PLAN B
I hope you enjoyed reading: Choose Spain – But Which City? If you would like additional information on the visa process for Spain, please contact our office HERE!
Learning Spanish before you go to Spain is essential. If you listen to people that say you'll be fine with your English, they are wrong. You must do your best to be able to converse with the local people, it's the respectable thing to do. Go and visit my buddy Olly Richards at IWillTeachYouALanguage and sign up for his Spanish Uncovered class, you won't be disappointed.
I would like to share a few additional articles about Spain! Enjoy!
Top 5 Cities for Expats in Spain
Running with the Bulls in Pamplona, Spain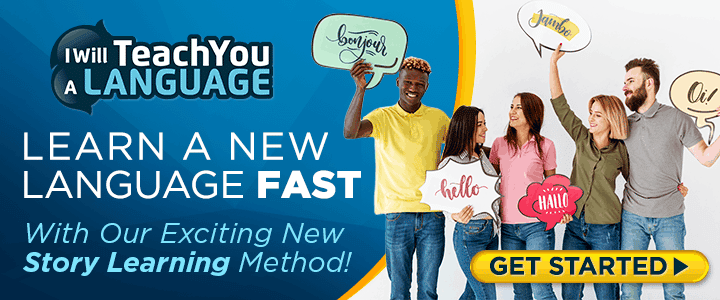 5 Top Tips: A Young Expat's Guide to Surviving Spain
Digital Nomad Hotspots in Spain

Like Our Articles?
Then make sure to check out our Bookstore... we have titles packed full of premium offshore intel. Instant Download - Print off for your private library before the government demands we take these down!