Chile is a South American country that borders the Pacific Ocean to the west and the Andes to the east. Its long and narrow shape stretches along the edge of South America for about 2,600 miles and offers a climate to suit just about anybody. This, along with the strong economy, is what makes Chile so appealing to live abroad in for expats and retirees.
History of Chile

Chile's history goes as far back as 2,000 BC, and in this time it has seen many societies come and go. Chile's deserts and river valleys in the north saw various tribes in this time, and the dry conditions of the desert left some of the best-preserved remains in the world.
More familiar to us today, however, is the presence of the Incan Empire in this part of the world. The Incan Empire expanded through Chile and even into modern-day Peru. Another well-known group that occupied Chile was the Mapuche, who showed strong resistance against the Incas.
The nomadic Tehuelche people resided in the southern part of the country. They mostly stuck to the Patagonia area, which now falls into Chile and Argentina.
This all changed when Pedro de Valdivia of Spain began to see Chile's potential. This country was slow to take off since it didn't have any gold or mineral wealth to offer the Europeans, but Pedro de Valdivia realized the agricultural potential of Chile and went on to found the capital city of Santiago. Southern Chile showed the most resistance to the new working order and fought the Spanish for almost 300 years. To this day, many Chileans are proud of the efforts of the indigenous people to defend their territory, however, after some time most Chileans were of a mixed Spanish and indigenous heritage.
Chile fought for and won its independence in the 1800s. There was a notorious struggle for the country to determine its new political order, but ever since 1990, Chile has run a smooth, peaceful democracy.
Culture of Chile

Chilean culture reflects a mix of both indigenous and Spanish influences, similar to that of its neighbours. Music and dance is an important component of this culture, and Chile actually has a national dance! It's called the Cueca. Popular music that represents Chile's cultural heritage is that of the Mapuche people. There are also various regional folk music styles that are popular among Chileans, such as La Nueva Canción Chilena and cumbia.
Aside from the music and dancing, Chileans enjoy many of the activities you'd expect for the regions in which they live: skiing in the mountains and surfing on the coast. The best part, however, is the well-known presence of seafood, fruit, and exceptional wine.
If you really want to immerse yourself into their culture when moving abroad to Chile, you'll have to learn about and understand their passion for both soccer and rodeo!
Chile Residency

Hopeful expats thinking about moving abroad have the option of obtaining a visitor's visa in order to better determine if Chile is right for them. That makes the visitor's visa a good place to start when looking to obtain residency in Chile. Here's a (very) brief rundown of the visa options in Chile you can consider:
Visitor's Visa: Valid for 90 days, and takes four weeks to obtain. It can be extended, but you cannot work on this visa.
Short-Term Visas: Valid for one year, and also takes up to four weeks to obtain. You must leave the country and return once every year if you wish to renew. Holders of this visa can intern, study, or carry out volunteer work, but cannot hold a Chilean job outside of these areas.
Retirement & Income Visa: Valid for one year with proof of sufficient income to live in the designated city of choice. Must have proof that income will cover you and your dependents for a period of 14 months.
Work Visa: The length of this visa will depend on your work contract, which will be needed in order to apply. This visa applies if you're either being transferred to Chile by an employer or simply wish to live and work in Chile longer than one year.
The stipulations for these visas differ depending on which country you are coming from, but those coming from the U.S. or Canada that want to live abroad in Chile don't have to complete the background check.
Lifestyle in Chile

Chile offers a first-world standard of living thanks to its booming economy. This also makes it an attractive country for international investing. It's modern and safe, which makes it a solid location choice for many expats, and it has low poverty and a thriving middle class.
Experience the Insider community that takes your international lifestyle to the next level. Download your FREE guide
"18 Steps to Implementing Your Plan B" instantly!
The cost of living isn't as cheap as some other countries in Latin America, but it's still very affordable:
Monthly rent can range from $441 to $727 in areas of the normal cost, but these can increase in the more expensive areas, like the city-centers.
A basic dinner for two costs around $30 and a high-end dinner for two can cost around $50.
Most grocery items fall at or below the $4 mark. For example, a litre of milk costs about $1.21. Groceries in local markets such as local fruits and vegetables can be even cheaper.
Chile Landscape and Climate
Chile's climate offers something for every type of expat looking to move abroad – like mountains and snow? Head for the sparsely populated Andes and spend your days on the slopes. Prefer pristine beaches and warm coastal weather? Chile's got you covered there, too!
Most of the population of Chile resides in the larger cities near the coasts, where the country actually offers all four seasons. Another reason why expats love it here is because the seasons are opposite of those in the United States, so winter here is summer there. You can switch back and forth based on your own preferences!
The Takeaway – Living in Chile

Chile is an attractive destination for those looking for a high standard of living in a country rich with culture and opportunities for adventure. It hosts every type of climate, all four seasons, and modern amenities at every turn. It even has some of the best healthcare in the world! If you're looking to retire abroad, Chile might be the place for you.
I hope you enjoyed reading this article: Chile. If you have any questions, please contact our office HERE.
I've included some great articles for you to read, enjoy!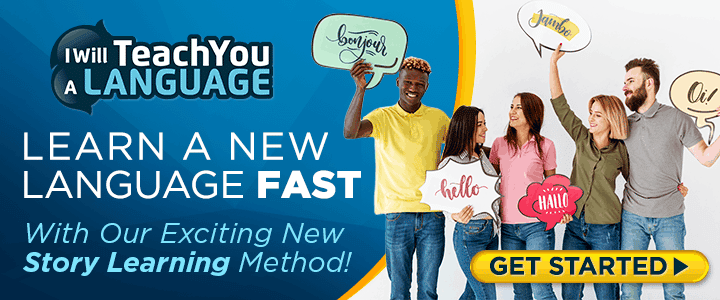 The Why and How of Retiring in Chile
Rising Tourism in Chile and What it Means for Expats

Like Our Articles?
Then make sure to check out our Bookstore... we have titles packed full of premium offshore intel. Instant Download - Print off for your private library before the government demands we take these down!