How to Retire in Thailand with a Long-Term Visa
The Kingdom of Thailand is a beautiful country with its white sandy beaches, green mountains, warm weather, and soothing environment. The people are hospitable and the cost of living is low, so you can maintain a comfortable lifestyle affordably. Thailand is viewed by many as an ideal location to retire abroad.
Western retirees who are looking for the best country to retire in choose Thailand because it is an exotic country. But most importantly though, the greatest attractions for most people is the affordability and the user-friendly environment that most Thailand regions offer.
Dotted with some of the most striking beaches, lush green stretches of fields, deep and mysterious forests and majestic mountains, Thailand regions offer a laid-back life for foreigners. Areas like Phuket, Koh Lanta and Koh Samui, cities like Pattaya, Bangkok, Chiang Rai and Chiang Mai, as well as small towns like that of Pai, Cha-am, and Hua Hin witness a throng of foreign visitors at all through the year.
There are so many islands in the world, but why is Thailand so special?
Here's why…
Beauty
For one thing, Thailand is in a world of its own. It is one of the most delightful places to be on earth. In Thailand, the daily dose of sand and water will put you in high spirits making you forget plans to return to the ordinary world.
Beaches
The country has some of the most beautiful beaches in the world. There are also many charming surprisingly small beaches that are unpopular or unknown.
Wondrous Islands
There are many islands in Thailand. One popular location for retirees is Phuket. It is just off the southwestern coast of Thailand in the Andaman Sea and is also called the "Pearl of the South." It is the world's most beautiful and the largest island in Thailand.
Phuket is divided in its length by a mountain range that extends the length of the western coast, with sandy beaches all around. It has been described as flat with rich green tropical hills and valleys and is about 200 square miles, just the same size as Singapore.
Weather
The weather in Thailand is the next factor to consider. It is usually warm and humid most times of the year, but between November and January, there is a break, when it becomes cooler during the days and nights.
Expat community
Phuket has one of the biggest, oldest and most diverse racial and ethnic communities in Thailand. For centuries, there has been an endless stream of immigrants arriving from all over the world. If you plan to retire abroad in Thailand, expect to have a truly rich cultural experience.
How to Retire Abroad in Thailand
Many potential retirees worry about how they will transition into retirement in Thailand hassle-free. How will they cope with the red tape and who will help them when things don't go according to plan.
Experience the Insider community that takes your international lifestyle to the next level. Download your FREE guide
"18 Steps to Implementing Your Plan B" instantly!
It's perhaps not surprising then that some retirees take the easy option and sign up with one of the many retirement consultants that specialize in Thailand.
Often these services are just a front for companies trying to sell a package that includes things like arranging a visa and accommodation. Whatever is on offer, I can guarantee that it will cost a lot more than it would if you did it yourself.
Thailand Retirement Visa
The Thailand government offers a retirement visa to those planning on making the country their retirement destination. Your retirement visa allows you to stay in Thailand for one year once approved. After that, you must verify your current address by reporting to the Thai Immigration office every 90 days. This will let the government of Thailand know that you are safe within the country. Also, you are not allowed to take up employment while on this type of visa.
If you plan to leave the country, please ensure that you get a re-entry Permit' before leaving the country. No matter the length of your stay abroad, this is a MUST!
Here's are the requirements for a Thailand Retirement Visa:
Get a non-immigrant visa; You must be at least 50 years old or older; You must obtain Departure card TM.6; Thai bank book; Letter from Thai bank; 3 passport photographs; You must have a passport (at least still valid for one year); You must hold nationality or permanent residency of the country of application; You must present proof of funds (Visit the official website for more information on meeting the financial requirements.http://www.thaiembassy.com/retire/retire.php);
As you can see from the above requirements, you will need to obtain a non-immigrant visa first before applying for the retirement visa. My take on this is to first visit the country and decide for yourself if is the perfect retire abroad location for you, then proceed to apply for the retirement visa.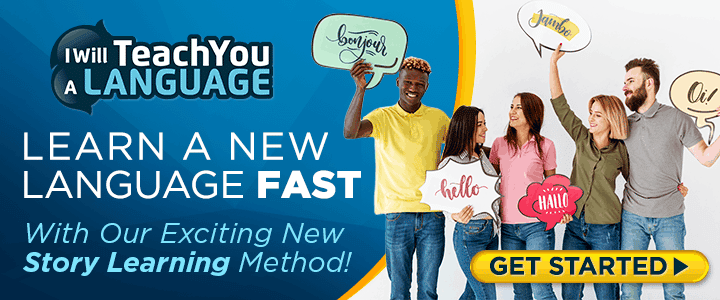 Cost of living
Like anywhere else in the world, it all comes down to location; some areas in Thailand are more affordable than others. The official requirement for a retirement visa is about $2,000 a month. That's just about what you need to live a simple but comfortable lifestyle.
For some really budget conscious retirees, $2000 might be a stretch. It is possible to live on a smaller budget. In fact, Thai residents live on less than $1,000 per month. You'll have to make several lifestyle changes like eating only local foods, lower cost apartment, infrequent outings and more.
Accommodation
One of the easiest ways to ensure that your retirement dollars last longer is to live like a local. You can stay in a high-brow expensive apartment or opt-in for accommodation in a retirement village with cost-effective amenities.
When it comes to accommodation, you can go ritzy or simply be budget-conscious. The bottom line is that your retirement experience will still be a memorable one no matter what type of home you live in.
If you want to retire abroad in Thailand, it is worth considering all these factors. Remember, there is already a substantial expat community so you too can enjoy the natural beauty, warm climate, and exotic cuisine of the country. Thailand is arguably the best country to retire in for affordable living.
Want more information about retiring in Thailand? Contact us HERE
I hope you enjoyed reading this article: How to Retire in Thailand with a Long-Term Visa. If you have any questions, please contact our office HERE.
I've included some great articles for you to read, enjoy!
Getting a Job Teaching English in Thailand, Part 1
Top Residency and Visa Options: Bulgaria, Thailand, Malta, DR, and St. Kitts
5 Cheapest Ways to Send Money to Thailand
How to Retire in Thailand and Double Your Income

Like Our Articles?
Then make sure to check out our Bookstore... we have titles packed full of premium offshore intel. Instant Download - Print off for your private library before the government demands we take these down!