6 Great Reasons to Visit Belize Right Now
You may already be familiar with Belize thanks to its incredible investment opportunities, affordable real estate, and wonderful offshore banks. However, you don't have to move there or invest there to experience what the country has to offer. 
Belize is one of Central America's gems. It is packed with breathtaking scenery, unbeatable adventure, and plenty of hospitality. If you are thinking about planning a trip to Belize in the future, here are six reasons to pack your bags and visit right now. 

1. Water Sports
For those who love the beach, the ideal vacation involves relaxing in the sun with a drink in hand. There is no doubt that Belize can deliver that to any visitors in need of relaxation. If you are eager to get a little more active during your trip, however, Belize also boasts a staggering number of water sports for you to enjoy. 
If you've always wanted to hang ten, then book a surfing lesson. If snorkeling is more your speed, then don a mask and snorkel and check out the incredible underwater wildlife. Fishing is also a popular pastime in Belize, and you can cast from the shoreline, a pier, or head out onto the water on a deep-sea fishing expedition. 
Perhaps the water sport that Belize is best known for is diving. In fact, Belize is routinely ranked as one of the best diving spots in the world. Beginners can complete a PADI certification while in Belize, and experienced divers can head out to the longest barrier reef in the western hemisphere, which is just off the coast.
For serious thrills, check out the Blue Hole, which is more than 400 feet wide and home to incredible geological formations and lots of underwater wildlife. 
2. Affordability
Another reason to pick Belize for your next international trip is the low cost of living in the country. Since overhead costs are relatively low when compared to many other tropical destinations, you can get a lot for your money in Belize. This doesn't mean, however, that all of the accommodations are low-budget. Instead, it means that you can have an upgraded experience without breaking the bank. 
Belize is the ideal place to splurge on day trips and sightseeing adventures. Although a guided tour in Florida can get pricey fast, it will be far, far cheaper in a place like Belize. The Belizean currency is pegged to the U.S. Dollar, so most find they get more bang for their buck here.
Whether you want a vacation filled with trips to the spa or a getaway in a luxurious suite, Belize can deliver with a much lower price point than you might expect. With all the money you save, you might even decide to stay a few extra days and see more of this incredible country. 
3. Climate
Belize delivers a true sub-tropical climate. There are two seasons, dry and wet. The dry season is considered "winter" and runs from September to May, with average temperatures ranging from 73 to 82 degrees Fahrenheit. The rainy season is from June to October, with temperatures ranging from 79 to 86 degrees Fahrenheit.
Dry season brings sunny skies with few clouds and is the perfect time to enjoy outdoor adventures and water sports. Temps tend to be the lowest in November – January, but they are far from freezing. You'll have no need for heavy coats and gloves here.
The rainy season does bring rain on most days. However, it usually only rains for a couple of hours. You'll still be able to enjoy lots of great activities during this time.
4. History And Culture
A huge advantage to traveling in Belize is knowing that English is widely spoken, and you'll have no trouble understanding the locals. They have lots to offer when it comes to the history, heritage, and culture of this beautiful country.

Enjoy meals filled with fresh fish, local fruit, and a coconut just cut from the tree. Spend an afternoon exploring some of the many ancient Mayan ruins that dot the landscape. As sunset approaches, find a local bar where you can sip a cocktail and listen to the drums of a traditional Garifuna musical group.
There is no doubt that visiting Belize will be a cultural experience you'll never forget. 
5. Secluded Beaches
If you're looking for mile-long beaches packed with tourists, don't come to Belize! Instead, enjoy a variety of smaller, secluded beaches that provide a lot of privacy. 

It isn't hard to find a little stretch of sand without a single visitor. That's especially true if you're willing to hike a few minutes off the beaten track to find a slice of paradise to call your own for the day. 
6. Island Hopping And Adventures
Belize delivers for those who enjoy island-hopping. There are more than 200 islands or cayes, each with its own unique topography and offerings. Some of the more popular of these include:
Caye Caulker
Laughing Bird Caye
Tobacco Caye
Catch a water taxi, take an inland flight, or charter a boat to visit these and other stunning places in Belize.
Something For Everyone In Belize
From zip-lining to diving to hiking through the jungle and spotting monkeys in their natural habitat, there is something exciting for everyone in Belize. And there is no better place to relax than on one of its beautiful beaches.
Don't put off visiting Belize one more day. After all, there must be a reason that so many people flock here every year, with many choosing to move here permanently. Thanks to amazing weather and an endless list of things to do, see, and explore, Belize is a top pick for travelers who want the very best. 

Conclusion
I hope you enjoyed reading 6 Great Reasons to Visit Belize Right Now. Here are a few articles about Belize that I know you will love!
Understanding Legislative Changes In Belize And How They Impact IBCs 
Belize: An Ideal Offshoring Location
Things to Know Before Traveling to Belize
About The Author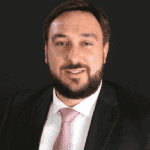 Luigi Wewege is the President of Caye International Bank, headquartered in Belize, Central America. Outside of the bank, he serves as an Instructor at the FinTech School in California, which provides online training courses on the latest technological and innovation developments within the Financial Services industry. Luigi is also the published author of The Digital Banking Revolution, now in its third edition.
Like Our Articles?
Then make sure to check out our Bookstore... we have titles packed full of premium offshore intel. Instant Download - Print off for your private library before the government demands we take these down!