The growing trend of freelancing has been on a roll lately. Every other day, the freelancing world welcomes a lot of new entrants who find it difficult to conform to the typical 9-to-5 working day.
Freelancing doesn't just let you work cozily without even leaving your bed – it also enables you to save on your cost of living as you are not bound to live in a specific state or city for the sake of your job.
What's more interesting and exciting is that it gives you the liberty to travel around the world while allowing you to continue making money. However, like your regular jobs, freelancing also requires your complete dedication and devotion.
So, if you are planning to travel the world while freelancing, here are a few pointers to help you with the task.
Gain a Skill and Clientele
The main advantage of freelancing is that it is not limited to any specific field or skill set. Before you reach the stage where you begin thinking about traveling while working, you need to find out which skills of yours can help you earn money while traveling.
There are numerous platforms on which you can work as a freelancer, such as photographer, travel blogger or writer, data entry specialist, customer support, and virtual assistant.
That's not it! There are many other possibilities and options that are also available for freelance work. However, the majority of people opt for paid freelance writing, mainly, because it's interesting, easy to do, pays well, and covers a broad range of subjects.
You can also choose from a variety of different projects as a freelance writer. You can decide to become a blogger, article writer, travel writer, academic writer, or even an essay writer – whatever you're comfortable with.  
So, if you are having a hard time defining your strengths, you can start off by giving freelance writing opportunities a try. For that, you need to set up professional profiles on all the prevalent freelance writing websites. Then, alongside searching for jobs, keep on practicing your skills to build up a strong portfolio.
Then, as soon as you begin getting professional contracts, keep on working to gain more and more clients, until you start getting regular and consistent work. Once you reach this point, you are ready to travel the world while making a decent income.
Plan Everything Before Leaving
Now, when it comes to actual traveling, you need to properly plan your trip the old-school way. We know that this might not be a fun thing to do. But, if you think about all the convenience it is going to bring you, you will never skip this step again.
So, what needs to be planned? Everything.
Experience the Insider community that takes your international lifestyle to the next level. Download your FREE guide
"18 Steps to Implementing Your Plan B" instantly!
You can do so by making lists of all the things that need to be done. Start by putting together a list of all of your deadlines that need to be met while you are away. Then list down all the important calls and emails that might be expected during this time. This will help you get back to them in case you forget to return them immediately.
Another important list would comprise all the possible contracts that you are expecting to get. Formulating this list will not only help you stay in touch with these employers, it will also keep you informed about all the latest updates regarding those openings.
Lastly, put down all the offline tasks that need to be completed. In the case of freelance writing, you might require doing some brainstorming, non-web research, or actual writing.  Since internet access is going to be limited during traveling, make sure to carry out these tasks whenever you have some free time on your hand, like in the airplane.
Follow a Schedule
Being a freelance worker means you can both work and have fun at the same time. However, this harmony can seriously get disturbed during traveling if you are not careful enough. That's why it is essential to plan a timetable in order to be as productive as possible while having fun.
This can be done by dedicating different times of the day for different tasks. For example, you can reserve your mornings for quickly checking and answering emails, time before you go to bed for some research work, and time traveling for all the writing. Or, you can do all of that in the morning and take the rest of the day off, anything that works for you.
For a successful freelancing career as a traveler, you need to master the art of dividing your day into productive time slots.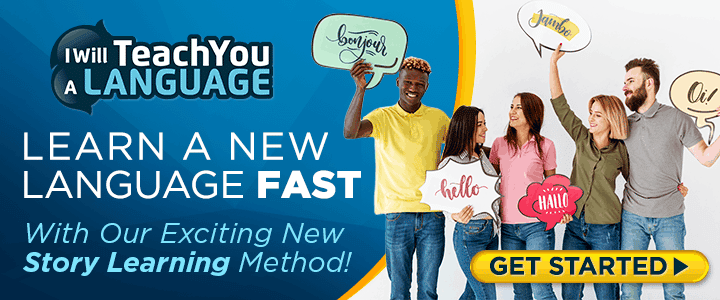 Inform Your Clients
Even though you are planning to keep on working during your travels, if you are going to be away for a substantial amount of time, it is better to inform your clients about that beforehand. Prudence calls for you to keep some room for the unforeseeable in your plan.
There are a lot of things that could go wrong and end up wasting your time, such as, unreliable internet connections, an unplanned encounter with someone you know, laptop battery problems, etc.
Informing your clients about your plan would open the door to some leniency when you won't be able to get back to them immediately.
The Final Word
If there is one career that works best for satisfying a passion to travel the world, it is freelancing. With easy access to the internet all over the planet, you can freelance from anywhere you want. And out of all the freelance jobs you can do, freelance writing is among the best paying. Travel bloggers earn $3,000 on average, while some successful bloggers even earn up to $30,000 per month.
Want more information about working and traveling abroad, here's a great podcast for you to listen to: 109: HOW TO FIND FREEDOM AND TRAVEL LIKE A BOSS – JOHNNY FD EDIT
Here are a few articles that I hope you enjoy reading:
Seeing the World with Points of Convenience
9 Reasons Why Millennials Are Choosing to Become Expats

Like Our Articles?
Then make sure to check out our Bookstore... we have titles packed full of premium offshore intel. Instant Download - Print off for your private library before the government demands we take these down!