Take Your Insurance with You
What You Need to Know About Medicare Coverage Overseas
What You Need to Know About Medicare Coverage Overseas   
Medicare makes healthcare cheap for many Americans, but can you take your Medicare coverage overseas when you travel? Here's what you need to know.
While there are more than 650 million wasted vacation days that American workers leave on the table, there are more than that many excuses to not take them.
However, if you're an older American or someone who has retired, you have fewer and fewer reasons to not take a break. If you want to ensure that you have Medicare coverage overseas, you need to find out what it covers while you're traveling.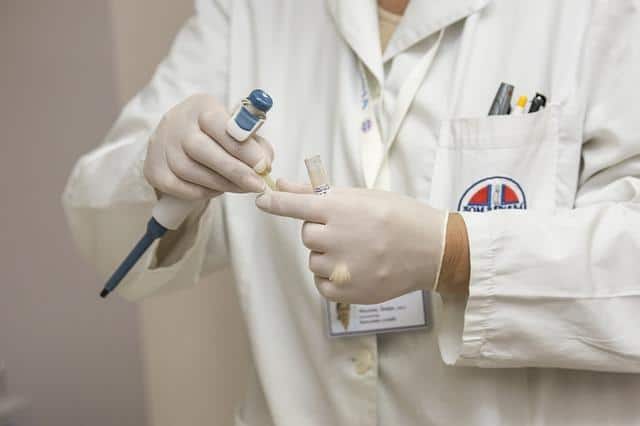 Here are four things to know about how you can and can't take your Medicare coverage wherever you go.
1. Expect Limitations
When you're looking for Medicare coverage while traveling, you can't expect to get the same thing you get at home. Traveling with Medicare requires you to know what kind of coverage you'll need and the kind of treatment you'll have access to in a foreign country. If you've planned for everything on your journey, don't forget about your own well-being.
For the most part, you'll struggle to get Medicare to cover your care or medical supplies while you're traveling. However Medicare works beyond the 50 states of the U.S. As you'd expect, it's applicable when you're in the District of Columbia and Puerto Rico.
However, it's also an option when you're in the U.S. Virgin Islands, American Samoa, The Northern Mariana Islands, or Guam. If your travels take you to one of these places, you'll get the full Medicare coverage you'd expect at home.
Under the original Part A of Hospital Insurance, you'll be able to get the exact coverage you get from a hospital stay in your city or town. Medicare Part B should cover doctor's visits or any prescriptions it normally would.
2. Coverage in a Foreign Hospital
If you're headed to a foreign hospital, you might be surprised to find out that Medicare isn't completely useless. In fact, you'll be able to have a few things covered that you might not have expected. Trips to hospitals outside of the U.S. have conditions for partial coverage.
If you're in the U.S. and have a medical emergency, but near a border where a foreign hospital is closer, Medicare might apply. This could happen while you're on vacation or could happen if you're in a situation where you live close to a border where domestic hospitals are far away.
People with illnesses make the journey from Canada to Alaska all of the time. Most of the tie, these trips are made without incident, but if an emergency strikes, it's good to know there are options for coverage. In fact, so long as you're not taking some strange and winding route that's purposely meant to get you covered by Canadian healthcare, you should be fine.
Outside of emergencies, there are reasonable conditions for getting treatment in foreign hospitals. In a lot of cases, there are medical facilities closer to some U.S. residents than a domestic one. If you have a condition that requires you to visit the doctor on a regular basis, on a case by case basis, Medicare is willing to allow you to go to a foreign hospital.
3. Medicare Pays for Only Some Types of Services
If you're trying to have all of your medical care covered at a foreign hospital, you need to be aware of what the limits are. Just because you have the green light to get treatment at a given location doesn't mean that you'll be able to get the same care you get at home.
Your basic Medicare Party A covers most of inpatient hospital care. When you've been formally admitted into care under a doctor's orders, even as a foreign citizen, you're considered an inpatient. Talk to the doctor about your inpatient status to ensure that you get covered to the extent that you'd like.
When you have Medicare Part B, you'll have emergency services covered during critical situations. If you need an emergency ambulance, that'll be covered by Part B in a country or a situation where you're considered to be within Medicare's boundaries. If a doctor treats you immediately before and during your hospital stay, that's covered, as well.
So long as it's been established that you fall within the guidelines, you'll be eligible for coverage. You should be able to get some non-emergency doctor and ambulance services. However, if you seek treatment outside of the hospital, you'll find that it's unlikely to be covered.
4. Don't Expect Much Standard Care
Unless you're in one of the situations described above, there aren't a lot of circumstances where you can expect to get treatment outside the U.S.
If your situation is covered by the list above, there are still stipulations to meet. You'll be required to pay your coinsurance or co-payments you'd normally pay. While domestic hospitals are required to submit claims for you, don't expect the same from the foreign hospital.
Get to know the process of submitting Medicare claims so that you're prepared for what it takes to get covered. If you end up admitted to a foreign hospital and they don't submit the claim for you, you have to send an itemized bill for Medicare to look at.
If you end up getting treated while you're on a cruise ship, you might still be covered. Your doctor there usually submits the Medicare claim. You need to submit your own claim directly to Medicare in these cases. While you can't expect to have your regular course of treatment covered by Medicare, you should get adequate coverage during emergencies.
Look into Medicare Advantage if you need some additional coverage.
Medicare Coverage Overseas is Possible
While it's clearly very strict, Medicare coverage overseas isn't impossible. You just need to be prepared for what it requires from you as a patient. You might have to do some extra investigating, but you should have the coverage you need if an emergency arises.
For more ways to make calls to friends and loved ones while overseas or in a foreign hospital, check out our latest guide.

Like Our Articles?
Then make sure to check out our Bookstore... we have titles packed full of premium offshore intel. Instant Download - Print off for your private library before the government demands we take these down!