11 Things to Know Before You Visit Vietnam
Vietnam is developing a reputation as a must-see destination in Southeast Asia. Not yet as commercialized as Thailand, it offers incredible diversity of culture, sights, and food. But Vietnam also currently suffers from a much lower return rate than its neighbors – could this be because travelers expect something different than the reality? Here are 11 things that you need to know before you visit this incredible country.
You have to get your visa sorted.
The visa situation in Vietnam is a little complicated, and there are multiple places that you can get a visa from. Firstly, if you are a British citizen traveling for tourism, you can enter Vietnam and stay for a maximum of 15 days without a visa.
If you are staying for more than 15 days, or if you are returning to Vietnam within 30 days of leaving the country (for example, if you plan to cross the border into Cambodia for a week), then you need to get a visa. It is essential that you get this sorted before you enter Vietnam. It may not be possible to enter without a visa and then get a new visa to extend your stay.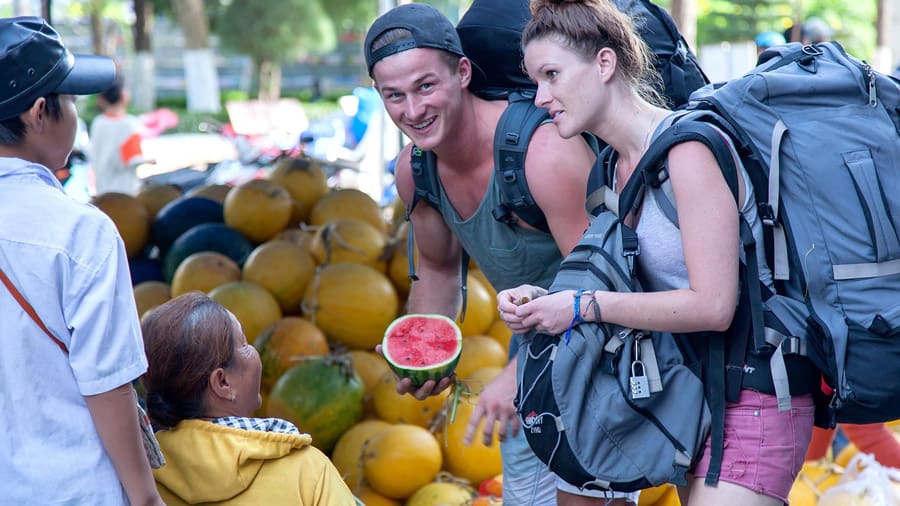 It's also worth noting that you'll need to have a minimum of six months validity on your passport before you enter the country. You can be turned away if you do not have this validity, even if you have secured a visa and followed everything else correctly.
You will need to get vaccinated.
You should go to your doctor at least six weeks before you are due to travel to Vietnam to talk about shots that you potentially need to get. If you are visiting in the rainy season, you can be especially at risk of mosquitoes carrying Japanese encephalitis. However, advice changes regularly, so you should take your doctor's advice on which travel vaccinations are most important.
You'll need travel insurance.
Improving hygiene among restaurants and street food vendors means that illness is less common than it used to be in Vietnam, but you still need to take appropriate precautions. One of the most important is to ensure that you have the relevant travel insurance. If you require any healthcare, you can expect for hospitals to demand proof that you can pay for the treatment before they are willing to provide you with any assistance. Even if you're not planning any dangerous activities, it's better to be safe than sorry.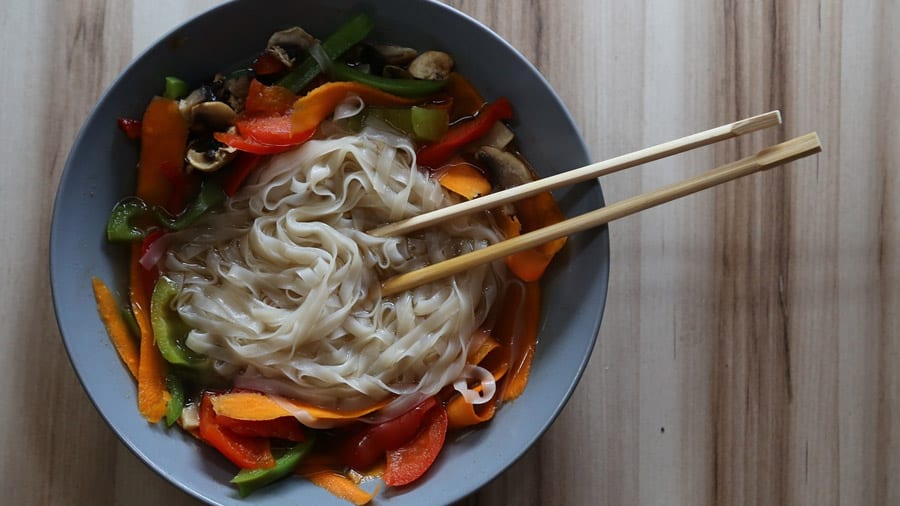 You should come with currency.
It's a smart idea to bring plenty of cash with you to Vietnam – and you should bring it in both Vietnamese dong (the national currency) and U.S. dollars, which are widely accepted. In fact in many situations, it is both preferable and expected for you to use dollars. However, it's worth noting that paying in dollars may work out as slightly more expensive.
Haggling is expected.
While we are on the subject of currency, it's worth noting that haggling is very much expected when buying goods in Vietnam. Generally a price will be suggested, but neither you nor the vendor should assume that this is the price you will end up paying. If you're not too worried about the item, don't be afraid to leave and say you can find it cheaper elsewhere – if they don't call you back and offer a further discount then you'll know that the price you offered was too low. However, it's worth noting that you shouldn't try to haggle for prices in restaurants and bars.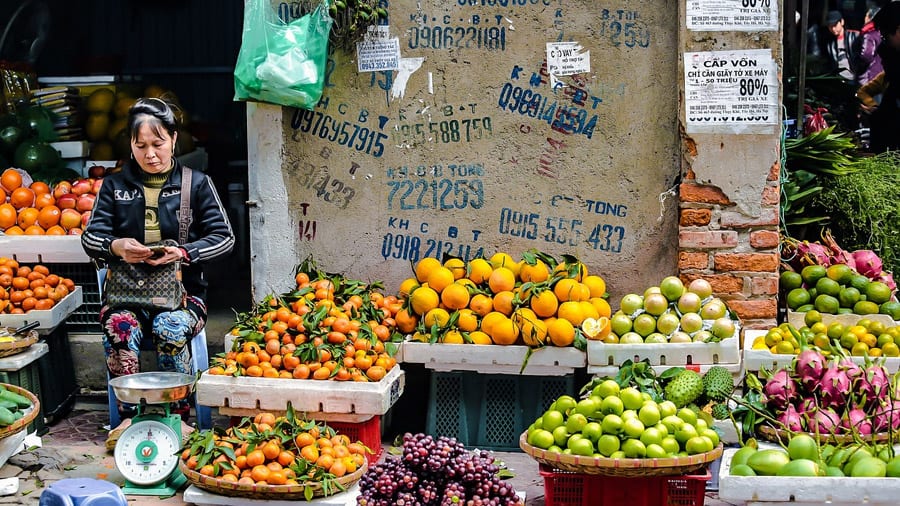 Good food is easy to find.
Speaking of food, don't assume that you need to go to a pricey restaurant to find the best Vietnamese cuisine. Tasty food is available at street stalls throughout the country.
Hotels are cheaper in person.
You might assume that booking a hotel in advance guarantees you a cheaper rate, but in Vietnam this isn't the case. In fact, it's usually cheaper to just turn up on the day and pay in person for the best rates.
It's worth booking your first accommodation.
While in most cases it's best to just turn up to accommodations, with your first accommodation it's recommended that you book in advance. This is partly to allow you to get used to the culture shock so your first day is as simple as possible.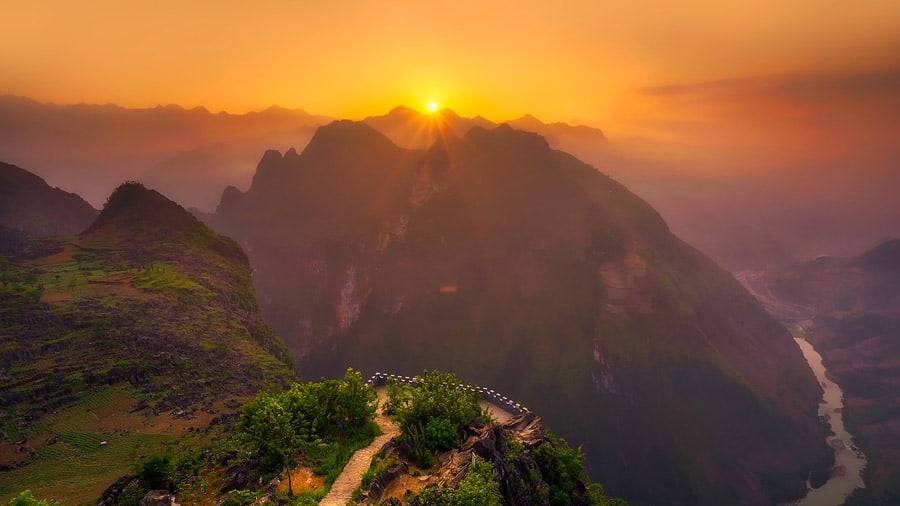 FREE GUIDE! Get Essential Information on Protecting Your Assets
18 STEPS TO IMPLEMENTING YOUR PLAN B
You need to pack with the seasons in mind.
You might assume that Vietnam is hot and humid all year round, but this isn't the case. In fact the weather can vary greatly, firstly depending on the time year when you visit, but also where you are in the country. In the north (around Hanoi and Halong Bay) there are four seasons, with a pleasant spring and autumn, a hot and rainy summer, and a cool winter. In the south (around Ho Chi Minh City and Nha Trang) you'll find a hot season from March to June, a rainy season from July to November, and a cool season from December to February.
Bearing in mind these conditions, you'll need to plan clothes depending on the season. It's worth noting that even if you go in the very hottest part of the year, it's worth bringing one pair of long trousers and a jumper. You may well find yourself on air-conditioned bus journeys where it can get cold.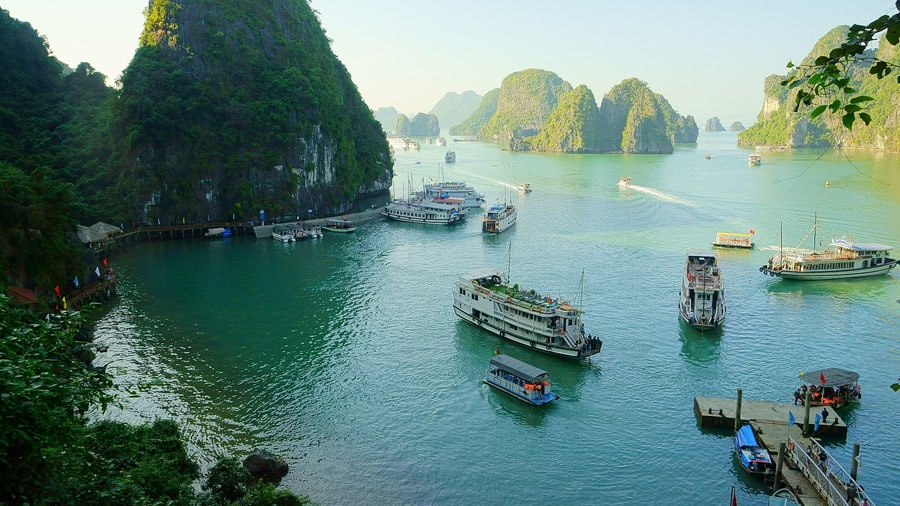 You should dress appropriately for temples.
Vietnam is not a hugely conservative country. Wearing shorts or skirts will not necessarily attract unwanted attention – although it may showcase that you are a foreigner. Effectively you don't need to worry too much about being too modest with your dress. However, if you are going to visit a temple, you should remember that these are places of worship and therefore you should dress appropriately – ideally in longer trousers and with your arms covered.  
Enjoy this podcast from The Expat Money Show – JohnnyFD who talks about moving from the USA and living in Bali and Thailand.
You should use official taxis.
In some countries it makes sense to avoid the major taxi firms and opt for unofficial taxis, due to the price difference. However in Vietnam, official taxis are metered and are very cheap. There's no reason to use unofficial taxis, you would simply be putting yourself at risk of being scammed.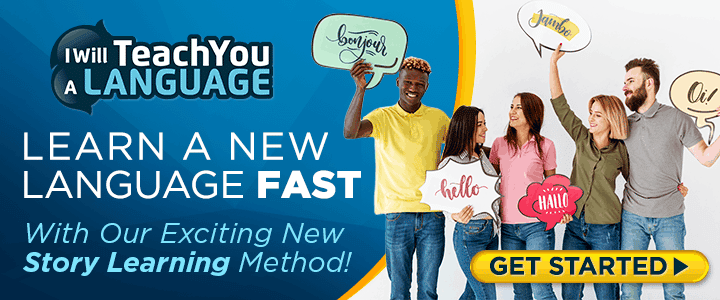 I've included some great articles for you to read, enjoy!
10 Best Places to See in Vietnam
10 Things Expats Should Know About Healthcare in Vietnam

Like Our Articles?
Then make sure to check out our Bookstore... we have titles packed full of premium offshore intel. Instant Download - Print off for your private library before the government demands we take these down!