Lots of waterfalls, fruit trees and privacy, yet only a short 5 minute walk from town. This property is just over 3 hectares ( 8 acres) of land at the outer edge of the village Santa Fe Veraguas Panama (population about 2,800 with a small percentage of non-Panamanians living there) The land is bordered on 2 sides by a small cascading river, or "quebrada," and has several different types of structures (cane house, shop/barn, animal pens) totaling almost 5000 sq. ft. of metal roofs. There is a superb view of the mountains and National Forest which surrounds the village in three directions. Up until the late 1990's the property was used to raise organic hogs and make sausage so there is good infrastructure to the land and some covered buildings including a small very rustic cane house with metal roof. There are 3 sources of water coming to the property: the municipal tap water, municipal farming water, and the river (which is so clean that the town's water comes from it). In addition, the area gets over 100 inches of rain a year which can be captured in the large cement cistern on the land. The property also has 3-phase 480 volt electric service (an unusual level of service for heavy machinery from its "sausage factory" days) and is directly on a road that goes right into Santa Fe.
Unlike most acreage in Panama this land comes with full legal title and it also has a recent professional legal survey (2007). While it is located at the edge of the village of Santa Fe, it lies over a ridge so it is very quiet and feels extremely rural–even the noise from the village's traditional annual festival is completely blocked–yet it has all the advantages of being part of a small town. We know of no other property of this type and location with all of these services and features–this is a one of a kind property.
Santa Fe, in the state of Veraguas, Panama is a small village at altitude of about 1500ft (430 m) Its altitude and unique conditions give it a very pleasant temperature year round– temperatures range from 65 to 85 daily. Fruit trees abound. It is one hour by local bus from the large city of Santiago and 4 hours from Panama City by a comfortable luxury bus. A new road is currently being cut through to the Caribbean, which is only about 30 miles away. When this road is complete, Santa Fe, situated near the divide, will likely grow but, because of its location, this property will still feel as private and secluded. Total land area = 30,119 square meters. Total asking price $169,000. USD.
Contact Tim or Connie at timcross50@gmail.com or hulahut1@yahoo.com
Property Id : 10339
Price: $ 169,000
Property Land Size: 30,119.00 m2
Rooms: 3
Bathrooms: 1
External Construction: Factory workshop, barn, small cane house, animal stalls, storage rooms, road, 280V 3-phase electric and multi sources of water
Roofing: Metal
mountain view
recreation
storage
Contact Me
Schedule a showing?
Similar Listings
$ 3,550,000
Property: An unparalleled business opportunity and coveted property in Bocas del Toro Tropical Suites is the premie
[more]
Property: An unparalleled business opportunity and coveted property in Bocas del Toro Tropical Suites is the premie
[more]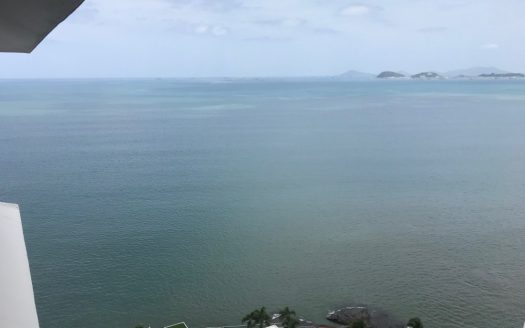 $ 675,000
298sqm, 3 rooms, 3.5 baths, 2 parking, storage room, big terrace under roof, option to buy company, maids quuarters
[more]
298sqm, 3 rooms, 3.5 baths, 2 parking, storage room, big terrace under roof, option to buy company, maids quuarters
[more]
$ 345,000
This spacious and unique apartment is available for sale at Harmony building, located in San Francisco. It counts w
[more]
This spacious and unique apartment is available for sale at Harmony building, located in San Francisco. It counts w
[more]