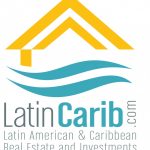 Are you a alternative real estate investor – or are you interested in investing in alternative real estate investments?
Then we have a number of alternative international property investments listed on the site:
Agricultural investments
Farms Land investments
You can see those investments here.
We also have:
Hotel condo investments
Condos with management and cash flow
You can see those investments here.
Also we have a number of hotels, bed & breakfasts, inns, lodges, and vacation rentals for sale:
Please see those investment listings here.
Additionally, we have some great international investments that are only open to Accredited Investors. (If you fill out the form below you can receive those too.)
Finally, for US investors, we also have great articles and contacts to turn your IRA into a Self Directed IRA. Doing that allows you to invest in overseas real estate with your IRA. Please contact us below for more information.
So, if you would like to
Learn more about alternative international real estate investing
Get more information on how to invest in international real estate
And get special alerts on the newest international real estate investments
Then please contact us below: