As you well know, all citizenship programs have particular qualifications and certain things that can disqualify you from gaining documentation. For most citizenship by investment programs (CIP), there are minimum qualifying investments that must be made, and they must be made in the approved ways – using the approved investment vehicles. There can be a lot of red tape with many of these programs, so it always comes down to whether or not the opportunity is worth it in the end.
CIPs can be highly beneficial in helping you to kill two birds with one stone, in a manner of speaking. If you're looking for investment opportunities so that you can set up a steady stream of passive income throughout your retirement, and also a new lifestyle in a new country altogether, these programs are usually a great solution.
You could also be looking for business opportunities elsewhere – for when you have the extra time and the extra funds, and you're ready for a change of environment. In that case, a CIP program would also meet your needs, depending on your program of choice, of course.
When all is said and done, deciding to take advantage of a country's CIP program is only half the battle. The next decision is weighing your options for which country would best suit your needs. Any of the above scenarios could be well-met through St. Lucia's Citizenship by Investment Program.
After all of the decision-making is over, the application process takes its toll – and after all that work, you have to wait and find out whether you can even qualify.
Sure, this is becoming a long and arduous journey already, but when done right, the payoff can be huge. Just picture yourself on a yacht, viewing your new island home from the water and knowing your investments are passively bringing in income. It's a pretty picture. So…what does it take to qualify?
Meeting the Application Requirements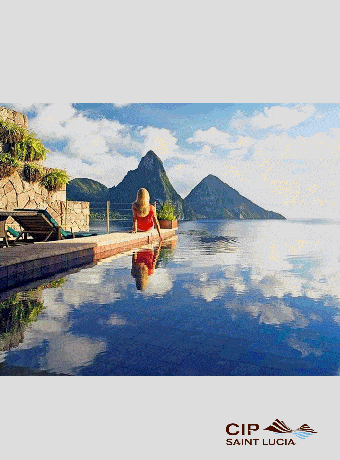 Some programs' qualifying processes are more grueling than others, but St. Lucia's program is relatively straightforward. Add that to the list of its many benefits.
A single applicant can qualify by sending an application along with its associated fees to the St. Lucia Citizenship by Investment Unit. Fees will depend on which investment is being made and the applicant must also pass a background check and a health check by an approved doctor.
Regardless of the chosen investment vehicle, there will be due diligence and background check fees required upon submission of the application. The fees add up to $2,000 USD for the applicant, and $1,000 for each qualifying dependent.
Fees associated with investment options are as follows:
Processing Fees

, for donating to the St. Lucia Economic Fund: $2,000 USD for principal applicant, and $1,000 USD for each qualifying dependent

Administration Fees

, for those making government bond donations: $50,000 USD per application (not per applicant)

Administration Fees

, for those making real estate donations: $50,000 USD for the principal applicant, $35,000 USD for each qualifying dependent over 18 years of age, and $25,000 USD for each qualifying dependent under 18 years of age.
The application processing time is about three months on average. After this time, if approved, the applicant receives a Certificate of Citizenship.
FREE GUIDE! Get Essential Information on Protecting Your Assets
18 STEPS TO IMPLEMENTING YOUR PLAN B
What Would Disqualify an Applicant?
If you're worried about investing all of that time and effort and paying those non-refundable application fees only to be denied approval, rest more easily knowing that there are only a few things that would disqualify someone. Knowing these ahead of time can help ease your mind during the process:
Conviction of a criminal offense other than a traffic violation

Being subject to a criminal investigation

Having been denied a visa to a country associated with St. Lucia's visa-free travel
That last point has some fine print, however. If you have been denied a visa to one of these countries, but have since received one, that point would no longer apply.
What Qualifies a Dependent?
If your dependent(s) meets the points below, there shouldn't be an issue in gaining qualification (However, it never hurts to double check with St. Lucian representatives to be sure):
Spouses – so long as the marriage is legally binding and the spouse is a member of the opposite sex.

Children of the applicant younger than 18 years of age

Any offspring of the applicant younger than 25 years of age if fully dependent on said applicant; must also be attending school full-time

Applicant's parents if over 65 and supported by applicant

Any mentally challenged or otherwise fully-supported parent of applicant
Now that you know the ins and outs of the application and qualifying process, you can head straight for this CIP, knowing what will be expected and what St. Lucia will be looking for in a prospective new citizen!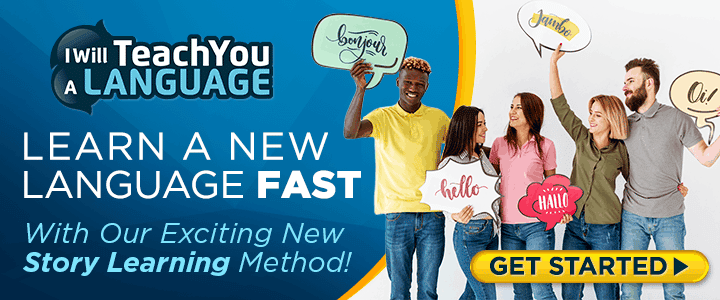 Like Our Articles?
Then make sure to check out our Bookstore... we have titles packed full of premium offshore intel. Instant Download - Print off for your private library before the government demands we take these down!