Wonderful News from Mexico
Mexico's president, Andres Manuel Lopez Obrador, announced the country has no plans of making residents or arriving travelers show proof of the COVID-19 vaccination.
Mexico's president, Andres Manuel Lopez Obrador, announced the country has no plans of making residents or arriving travelers show proof of the COVID-19 vaccination. Mexico is making itself clear. Vaccine mandates are not part of the Mexican government's long-term safety plan.
False information was circulating through media outlets reporting Quintana Roo would be implementing proof of vaccination and a negative COVID test for entry into hotels, restaurants, and bars. The media took what the governor of Quintana Roo said out of context. What? Word twisting by international and local media? Never!
Mexico will not require such types of proof whatsoever. Period.
The Fuse is Getting Shorter in Europe
Incredibly significant protests have exploded in areas of Europe because vaccination proof will be required to move around, visit shopping centers, or restaurants. People are opposing the attack on their freedom of movement. Mexico is paying attention.
The Mexican government has seen the eruption of protests in Europe after France, Greece, and Italy are requiring people to show their COVID passports to go to restaurants, gyms, movie theaters, and other places where people gather. Now Britain is joining the bandwagon saying people will need to show documentation to enter nightclubs and other crowded venues starting in September.
One wonders when Canada and the United States will follow suit to Europe and extend an authoritarian abuse of power. Quebec has already said they will move ahead with vaccine passports. British Columbia has echoed they may look at a similar mandate as well. The U.S.A. is considering implementations that anyone entering the country must be vaccinated. French President Emmanuel Macron hinted at the possibility of making the shot mandatory for everyone if the pandemic worsened. The Delta variant has everybody quaking in their boots, or has it only provided fuel for the fire of the power hungry?
Vaccine passports deny entry into certain places for the unvaccinated. Many people feel it is only fair that the unvaccinated bear the consequences of decisions that affect the population. Others say such penalizations amount to biased and unacceptable discrimination for people exercising personal freedom to choose.
Will the coercive strategy for vaccine passports work and convince the unvaccinated to get their doses? For those sitting on the fence, probably. For those opposed, not a chance. They will dig in their heels and take to the streets.
The Guilt Trip
Governments need to stop the guilt trip by saying death is imminent if someone does not get the vaccine. The bribes need to stop, too. A $100 gift card for getting the shot is only going to breed more suspicion into the unvaccinated.
Name-calling doesn't work either. Rather than saying people are irresponsible and egoistic, governments should understand the reasoning of the unvaccinated and address them rather than dismissing people as ignorant or selfish. Ignorance or selfishness has nothing to do with it. The people who do not want the vaccine have their reasons. Many do not want the vaccine because they have done research and do not trust the vaccine or anyone who pushes it. And just like other vaccines, there will be those who are deathly allergic to the infamous jab.
FREE GUIDE! Get Essential Information on Protecting Your Assets
18 STEPS TO IMPLEMENTING YOUR PLAN B
Why should people be penalized and lose their freedoms for not wanting an injection? Why are the vaccinated so afraid of the unvaccinated? Aren't they already protected? Or maybe not… With the CDC now calling for all vaccinated people to mask up again, one wonders how effective the vaccine is.
Mexico's attitude has lit a candle in a dark place for those seeking refuge from being buried alive under government mandates. Limiting our freedom of movement is once again under attack. We've always been taught to ask questions when we do not understand. Strength comes from knowledge. When it comes to the government mandates and the COVID vaccine, though, the only answer we are given is, "Vaccines are safe. Sit down. Shut up. Roll up your sleeve. If not, go to the naughty corner."
The naughty corner doesn't work.
The question we should all be asking is, "When can I book a flight to Mexico?"
Ready for an adventure? Come along with the Escape Artist team by getting the exclusive monthly insider guide to living the good life delivered right to your inbox. Don't delay! Subscribe to the Escape Artist Insiders Magazine today!
Thinking about Moving or Travelling to Mexico? Check out our additional handpicked content below.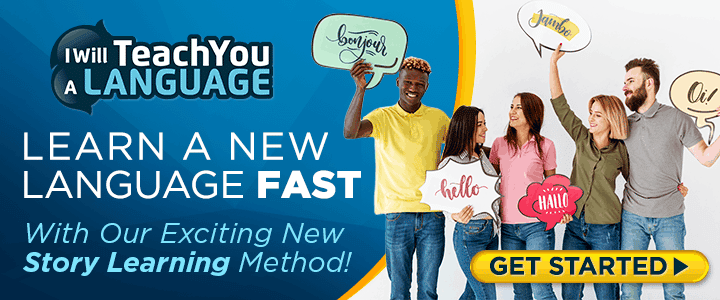 A Financial Case for Moving to Mexico
Working in Mexico – Key Facts to Know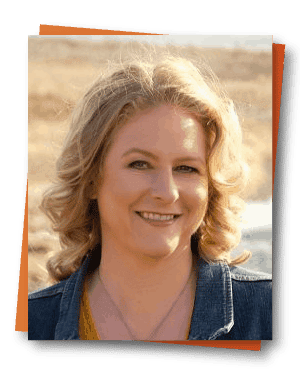 Charlotte Tweed is an adventurous soul with a goal to take you on a journey where you don't just visit—you live it. Graduating with a Travel and Tourism Honours diploma, Charlotte is channeling all her passion and skills into writing for Escape Artist. She began her expat journey on June 15, 2021, and will be chronicling her expat roadmap in the Escape Artist newsletter. Reading, writing, and researching the best expat destinations in the world are how she fills her days. As a recently published author, her mission is to transform your life with expat travel—one destination, one adventure, one story at a time.

Like Our Articles?
Then make sure to check out our Bookstore... we have titles packed full of premium offshore intel. Instant Download - Print off for your private library before the government demands we take these down!