Reasons Range From  Highly Frustrating U.S. Taxes to a Misalignment of Political Views
With the mounting frustration over US taxes and FATCA, it isn't hard to understand why many US expats are finding benefits to renouncing their US citizenship.
The U.S. government does not require naturalized U.S. citizens to relinquish citizenship in their country of origin.   It doesn't 'punish' you for renouncing and revoke the privileges you earned during your time as a citizen. You can renounce your citizenship, avoid (most) future US taxes and still receive the income/benefits from the US from which you are entitled.
Roughly one in four American expatriates is "seriously considering" or "planning" to renounce U.S. citizenship.
Our experts look forward to discussing all options you have to make the right decision for your specific needs!  Contact us today to arrange for a consultation.

The burden of filing U.S. taxes is the top reason expats want to ditch U.S. citizenship, according to the survey, which polled 3,200 American expats living in 121 countries, according to CNBC.
The survey also found that some 77% of expats don't think they should have to pay U.S. taxes while living abroad.
Americans renouncing their citizenship has been a fairly common practice for decades now, but the number has never been something to be worried about. In fact, the number of Americans renouncing their citizenship has remained steady.
Reasons To Keep Citizenship
Reason number one being, that it is not easy to abandon your American passport, especially if you a long concrete list of ties in the country. Nobody wants to abandon everything they have built up to that point just because they don't agree with what the president is saying.
Second reason why Americans don't renounce their citizenship is because Americans recognize a dual citizenship. You can be an American citizen and a French citizen at the same time.

Renunciation Is A Serious Step
Renunciation of your citizenship should not be looked at purely through a financial approach.
You are essentially giving up all benefits that come with being a US citizen, which will mean some of the following:
Experience the Insider community that takes your international lifestyle to the next level. Download your FREE guide
"18 Steps to Implementing Your Plan B" instantly!
No longer being eligible to vote in US elections
Losing access to federal jobs
Losing benefit of unrestricted travel in and out of the US
Losing the right to citizenship for all future children and grandchildren (leaving them unable to live and work in the US)
The only viable reason for an American to want to abandon their passport is for tax reasons, and there are other options to consider before resulting in that.
More Americans Heading Abroad
The publication of the latest list of renunciants' names came as media organizations around the world were reporting a noticeable spike in the numbers of Americans who have been heading abroad to live.
The number of Americans who renounced their citizenship by the third quarter of 2022 was 2,872. This number exceeds the 2021 full-year total of 2,426.
This number is not including Americans who abandoned the United States without telling beforehand, or Americans who are missing. Still, it is a pretty mediocre number. The United States must be doing something right if Americans are not rushing to get out.
Americans who renounce their citizenship have to pass through a number of obstacles to complete this. Besides this, if you renounce your citizenship you are tracked by the IRS and the FBI.
It is a relief to some that the number of Americans has stayed pretty much the same, as in past years this has not been the same. When President Barack Obama signed FATCA the number skyrocketed to an almost unprecedented amount.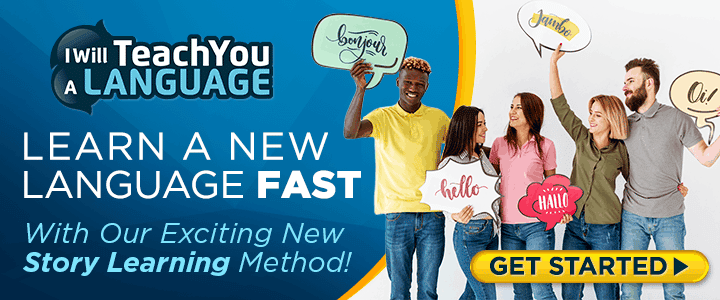 Even with all of the divide that exists in America there is one factor that will always drive them away, taxes. Americans fear paying taxes more than they do politics and the increasing cost of living in the United States.

United States To Reduce Fee

Renouncing American citizenship could become less costly, after the US department of state announced that it intends to reduce the citizenship renunciation fee from the current eye-watering $2,350.
The charge imposed on American people living abroad who wish to renounce their citizenship may soon be reduced from $2,350 to $450.
This would be of particular interest to 'accidental Americans', whose parents are from the country but who have never lived there, or people who were born there but have always lived elsewhere.
However, even with lower fees, renouncing American citizenship remains a lengthy and complex process, that for most people will involve paying a lawyer or accountant.
It is considered unjust to some that U.S. citizens are taxable on worldwide income even if they don't live in the U.S. even if you leave the United States, meaning that you are retired and living in the Caribbean you still have to pay taxes. I completely understand Americans who renounce their citizenship for this reason.
Other Options
Many countries have programs that can guarantee you a second passport if you invest a certain amount into the country. All you have to do is make a substantial investment and you are an automatic citizen of the country.
Contrary to what you hear on the news Americans are quite happy with their country. We don't know what to expect in the future, but renouncing your citizenship might not be the correct solution.
If you're interested in exploring any Citizenship-by-Investment programs or more information on Dual Citizenship, reach out to us today!

I hope you've found this article on Americans renouncing their citizenship to be helpful.  Here are more helpful articles:
Citizenship By Investment – A Desire To Stay Global
Expat Tax Compliance: Get it Right or Go to Jail

Like Our Articles?
Then make sure to check out our Bookstore... we have titles packed full of premium offshore intel. Instant Download - Print off for your private library before the government demands we take these down!