Our experts look forward to discussing all options you have to unlock your inner expat!  Contact us today to arrange for a consultation.
"Have you ever been to Belize?"
"No." I stated, curious to hear what review of the destination was coming next.
"It's nothing like Cancun. It's small. The sand isn't nice. We were in Caye Caulker and I hated it."
My friend's comment struck a nerve. Why was she speaking with such disdain about this tiny country? I had mentioned becoming an expat and Belize was the first country to pass through my lips.
"Good. I don't want to go to Cancun. I am not looking for a 5-star resort getaway." My statement fell on deaf ears.
"I felt claustrophobic. I couldn't wait to get off that island."
She was assuming I had been to and liked Cancun. She was assuming she understood my travel style. Newsflash. Not all Canadians want to go to Cancun. Besides, this was not about going on a two-week vacation. This was about leaving my home country for a long time. Deciding on where to go on vacation and where to live are two different things.
Opinions, Everyone has One
I have always been the see it for myself kind of gal. I will hear your opinion, digest the information, and then experience it for myself. Perception is a curious beast.
Ask yourself a question. Do you want to continue to live in a country with grossly inflated money markets that are reducing your savings to pennies? If you answered yes, stop reading. If you answered no, what would be appealing to you in another country?
Infrastructure? Government? Weather? Cost of living?
Experience the Insider community that takes your international lifestyle to the next level. Download your FREE guide
"18 Steps to Implementing Your Plan B" instantly!
This past year has made it obvious that it is time to leave the country of my birth. With the continual Stage 1 lockdowns, it appears the government is never going to loosen its grip on the citizens. I do not see freedom in Canada's future—and that is sad. I never foresaw myself as an economic refugee.
I am tired of paying almost $2,000 a month for rent. I am tired of the skyrocketing price of groceries, gas, utilities, and eating out. The pace is murder and I want to live for another 40 years.
I do; however, see a future in other countries south of the border.
Dispelling Dogmatic Assertions
The year that never was and will never end became the year of expat research for me. After purchasing a reference book as a starting point, the infamous checklist of must-have items began. Enter curious perception of other countries.
In Northern Belize, a couple can comfortably live on a monthly budget of USD$1,580. Rent for an unfurnished, two-bedroom apartment runs about USD$500. This varies by location and lifestyle choices, of course. Belize has one of the lowest costs of living of any Caribbean countries. English is the official language, which is a bonus to some. Is Belize worth a visit? Definitely.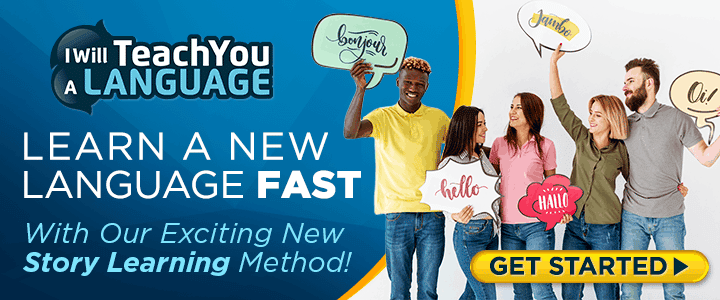 My newfound needs and desires checklist kept taking me to countries I had never been to before, except for Mexico. To make a sound decision, these countries need to be seen on more than paper. Sure, other people can say places are wonderful, but opinions differ.
Yes, you can live in a country where heat and air conditioning are not imperative to survival. These places do exist and for half the price of living in Canada or the United States. Imagine going to the local open-air market. Fresh fruit and colourful vegetables picked the same morning adorn the tables. So affordable is your $10 booty you cannot carry everything you bought. In contrast, go to the grocery store in Canada and get excited when cauliflower goes on sale for $3.99 a head. Oh yes, the cauliflower is imported from the USA. How long did it sit inside the delivery truck before ending up in the grocery store?
Wave a fond farewell to the money-sucking, polluting vehicles required to get from Point A to Point B—a bicycle or your two feet are sufficient. Public transit in many of the cities I have investigated is excellent and affordable.
Oh, and how about a government that does not want to be your mother? Yes, Toto, those countries exist, too. Remember when you were allowed to make your own decisions? What a concept.
The big question I hear from Canadians that do not understand why I want to leave the Great White North is, "How is the healthcare there?"
The Healthcare Issue
According to the WHO, Canada ranks 30th in the world on health system performance. The top 5 are:
France
Italy
San Marino
Andorra
Malta
Sorry, Canadians, our healthcare system is mediocre. And stop thinking your healthcare is free. It isn't. Have you heard of something called taxes?
Major cities in South and Central America have excellent healthcare. Medical tourism was on the rise before COVID. Fly down, get your work done, have a vacation, fly home. All for a lower price than what you would pay in your home country.
A South American Dental Experience
An acquaintance who lived in Cuenca, Ecuador for a year required emergency dental work. She had a temporary bridge installed for the cost of USD$90. The clincher? The dentist even drove her home after the procedure. So good was the craftsmanship she is still using the temporary bridge over a year later.
To add context for dental work in Canada, the total cost for an x-ray I had performed on a single tooth was CAD$140—a single x-ray. Nothing more except some prodding with a sharp, metal instrument under the gums of my inflamed tooth. The diagnosis? A cracked tooth requiring extraction. After the extraction, an implant would be necessary. The incident was almost a year ago. I still have the tooth with no pain or inflammation present. Seems the poking and prodding was sufficient—at least until I can get to Ecuador.
Remove your Inhibitions
It is important to realize there are other ways and other countries in which to live. The escape route is real. Picture yourself visiting a small fishing village on the Pacific Coast of Mexico. The leafy palm trees sway in the breeze. The ocean air is fresh and warm as it touches your face. Perfume of coconut laces the air. The sweetness and saltiness of your margarita cool the heat of the day. The waves lapping on the shore echo a lullaby only the ocean can compose.
Beats your nostrils freezing shut when you step outside into a Canadian prairie winter, wouldn't you agree?
You are not alone. There are people who share the same mindset as you. A desire for a laidback lifestyle. A place away from the tourist areas. A temperate climate year-round. A community to laugh with and do things with. Freedom to live the life of your dreams under your own circumstances.
People Were Created to Explore
Do not stop at your first destination. Keep moving. Explore. Head to another community and country to experience more culture. Delve into the destination to discover what you want and what suits your routine. Everyone has their checklist of amenities. Define what you want. Let your vision be your GPS.
You do not have to wait until retirement for the lifestyle you desire. After all, how many people do you know who count the years, days, months, and seconds until they retire only to die? And now, only to be shut inside their communities like criminals. The golden years are short. The changing winds whisper that your golden years may not be too good if you stay put.
Freedom to Make Your own Decisions
A decision on where to move can be scary. The best way to decide is to see it for yourself. Like Cancun vs. Belize, you will not know until you get there and experience it with your own senses. Don't listen to biases about locations. Check them out on your own. What others love; you may dislike. What others hate; you may adore. It is time to live life on your own terms. Start making your own decisions again. When you do start your expat exploration, don't just visit. Get in touch with us because we will help you live it.
DREAMING OF AN ESCAPE? YOU'RE NOT ALONE. Explore more expat resources and unlock your inner expat today.
Reach out to us here so we can help begin your expat your adventures!
If you liked this article, here are a several more:
The Main Types of Expats: Which One Are You? (Part 2)
The World's Most Powerful Passports in 2022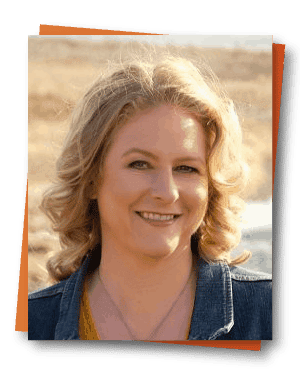 Charlotte Tweed is an adventurous soul with a goal to take you on a journey where you don't just visit—you live it. Graduating with a Travel and Tourism Honours diploma, Charlotte began her expat journey on June 15, 2021. After travelling through multiple countries, Charlotte now calls Mexico home. Reading, writing, and researching the best expat destinations in the world are how she fills her days. As a published author, her mission is to transform your life with expat travel—one destination, one adventure, one story at a time.


Like Our Articles?
Then make sure to check out our Bookstore... we have titles packed full of premium offshore intel. Instant Download - Print off for your private library before the government demands we take these down!