Top 12 Things To Do In France.
France is a country every traveller must visit at some point. It's got it all: history, architecture, art, culture, etc. Not visiting France would be to lose out on far too much. Here are twelve things you can't miss when travelling abroad to France!
1. The Louvre
This famous museum with a pyramid-shaped entrance can't be missed. It's the most visited museum in the world, thanks to the presence of everything from Egyptian mummies to the Mona Lisa.
2. Eiffel Tower
While the Louvre is the most visited museum in the world, the Eiffel Tower is the most-visited paid monument in the world. France truly has it all! Stand on top of the observation deck to take in a view of France for as far as the eye can see.
3. Notre Dame Cathedral
The Notre Dame cathedral holds a lot of history and was the inspiration for Victor Hugo's novel, The Hunchback of Notre Dame, but it's the French gothic architecture that really catches the eye.  Mass is still held there, but you can tour it anytime during the day when you're in Paris. Make sure to take the time to admire the stained glass windows and gargoyles during your tour.
4. Arena of Nimes
There's a giant arena in Nimes, France, that happens to be the best-preserved Roman amphitheatre in the world. It's been there for about 2,000 years, and it's still used today for events that you can go and watch.
5. Palace of Versailles
King Louis XIV called this palace home in 1682, and the perfectly manicured lawns have been kept up all this time. The gardens feature 50 fountains and over 200,000 flowers planted annually. Follow a guided tour through the gardens and you'll also find sculptures scattered among the foliage.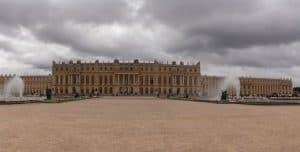 6. The Loire Valley
The River Loire runs through a valley of wildflowers and vineyards, and the countryside is scattered with chateaus to give the area a quaint and charming feel. The river itself is 174 miles long, and the valley has earned UNESCO recognition.
Experience the Insider community that takes your international lifestyle to the next level. Download your FREE guide
"18 Steps to Implementing Your Plan B" instantly!
7. Arc de Triomphe
The Arc de Triomphe acts to link old and new Paris together, and it's the largest monument of its kind in the world. The archway was dedicated to imperialism and the glory of Napoleon's armies. All of Napoleon's major victories and about 660 names of army generals who served in the French Revolution are carved into this monument.
8. Pèlerinage de Lourdes
Lourdes is a key pilgrimage destination in France, thanks to the claim that Our Lady of Lourdes appeared several times to one of the parishioners. As such, it has emerged as the second-most popular tourist destination (after Paris) in France. The Pèlerinage de Lourdes sanctuary is best known for its Cave of Apparitions, where there are 17 pools in which the water is said to be holy and healing.
9. Centre George Pompidou
Completed in 1977, Centre George Pompidou doesn't fit in so well with the medieval and gothic architecture you'll see in most parts of France. This artistic composition is made up of colorful tubes, boxes, and cables. It was named for a previous president of France, and its purpose is to offer a place for people to relax and get away from the heavy architectural art scene of the rest of France.
10. Languedoc-Roussillon: Pont du Gard
Pont du Gard is an ancient Roman aqueduct that has fallen into disrepair over the years but is still an exceptional site to look upon. It spans nearly 31 miles and took five years for the Romans to build. The city around it offers plenty to do, so tourists who visit won't be sorry for making a trip over.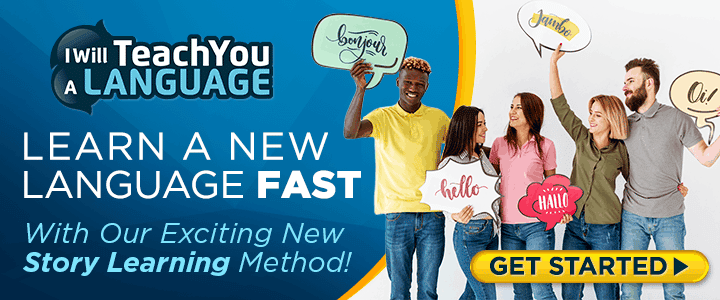 11. Carcassonne Medieval City
Visit the walled medieval city of Carcassonne to take a step back in time to when castle towns were bustling. Narrow, cobblestone streets, scattered restaurants, and castle tours will complete the experience. You can even stay the night!
12. The Champagne Region
Everyone knows Champagne comes from France. If you're a lover of the sparkling beverage, you won't want to miss the five wine-producing districts that make up the Champagne Route. You'll be taken through vineyards, villages, and Champagne houses, which you can visit to learn more about Champagne.
You could be travelling abroad to France for any number of reasons – perhaps you're looking to relocate overseas, or maybe you're just seeking an extended vacation. Either way, you'll want to make the most of your trip, so create a list of must-do's, and make sure these 12 things find their way onto it. You don't want to overlook the best parts!
If you're truly thinking of travelling to Paris and to see France, then I would suggest you either start from scratch with ICanTeachYouALanguage Starter course or if you need to brush up on your French, you can sign up for one of their more advanced classes. Either way, you can learn French easily and have fun on your vacation!
I hope you enjoyed reading this article: Top 12 Things To Do In France. If you have any questions, please contact our office HERE.
I've included some great articles for you to read, enjoy!
What You Need To Know To Move To France
An Insider Guide to France: Things to See, Do, and Eat  
Retire to a Barge on the Canals of France
Emigrating to France? Here Are 5 Things You Need to Know About Your Pension

Like Our Articles?
Then make sure to check out our Bookstore... we have titles packed full of premium offshore intel. Instant Download - Print off for your private library before the government demands we take these down!