The professional investors and hedge fund managers are fleeing the US stock market and buying gold. What are you doing? Are you taking the hint or will you be riding the downward spiral?
For example, billionaire fund manager Stanley Druckenmiller said, "the bull market has exhausted itself." He's moved much of his own money, and that of his fund, out of the US stock market and into gold.
Speaking to a room of nearly 3,000 high profile investors, Druckenmiller said that the US Fed has no "end game" and that "the chickens are now coming home to roost" after years of easy money and near zero interest rates.
The same goes for legendary investor George Soros. He recently sold 37% of his long stock exposure to buy a lot more gold. This means he's invested nearly $124 million in gold in the last month alone.
Soros is pulling money from worldwide capital markets, not just the United States. He's worried about the global economy and is bullish on gold. He has said that China is in major trouble from its macro policy missteps and its accounting irregularities. China reminds him of the US bubble in 2007 before the big 2008 financial crisis.
And others are following. For example, Jana Partners, led by activist investor Barry Rosenstein bought about $5.9 million in gold stocks this month.
This flight to gold has caused a spike in the price. In the first quarter this year, spot gold prices rallied 16% for their best quarterly performance in nearly thirty years. As of today (June 2, 1016) the spot price for gold is $1,216.80 per ounce.
That's an important number. The Fed's actively working to keep the price of gold from breaking out above $1,300. The reason for this is that, if gold reaches $1,300, many of the computer-generated buying systems will kick in and move money from the US market into gold. This would likely catapult gold in the $1,500's rather quickly and cause a free for all in gold buying.
If you're reading this post, you probably already know the reasons to buy gold – as a hedge against the dollar, to protect your wealth in an economic downturn, as a global currency, as an investment as old as civilization itself. I won't ramble on about why to buy gold. I'd like to talk about where to buy gold.
If you believe the American financial system is the greatest in the world, and that nothing could derail this train, then buy gold stocks. If you believe that the foundation of our economy (electronic trading and the financial markets) is 100% solid, then buy gold ETFs. If you want your investments managed by computers, buy paper gold online.
However, if you are looking to hedge against systemic weakness, and not just a downturn in the stock market, then you need to be in physical gold. If you think the emperor has no clothes, or maybe just poorly dressed, then physical gold where you should be invested.
If inflation and endless money printing, a national debt that has grown to over $19 Trillion, and an enormous bubble in the US dollar, are a concern, then you should consider physical gold. If you want an asset that's out of the reach of the government, then physical gold is where you must be.
FREE GUIDE! Get Essential Information on Protecting Your Assets
18 STEPS TO IMPLEMENTING YOUR PLAN B
I'd like to say that we at Escape Artist are not about doom and gloom. I'll leave that to Casey Research and Sovereign Man. I try to identify a risk and leave it to you to to assign a value to that risk.
We all agree that there is some risk of systematic weakening. Some believe in a systematic collapse is possible. We also agree that gold is the best way to protect against this risk. How much you invest in physical gold should be based on how probabile you believe a downturn or collapse is in the next few years.
We can help you to buy gold in Panama, Switzerland, Singapore, Belize, Cook Islands, and a number of other jurisdictions. If you want to diversify out of the dollar and out of the United States, we can help.
We can also help you to take your IRA offshore and invest in gold (or just about anything else). For more on buying gold in your IRA offshore, see How to Buy Gold in an Offshore IRA LLC. For more how to take your IRA, 401-K or defined benefit plan offshore, see Self Directed IRA LLC.
Note that the offshore IRA LLC is likely a limited time offer. The US government has indicated a desire to take over management of personal retirement accounts with the MyRa program.  Expect this to expand and for offshore IRA LLCs to be prohibited in the future. Most experts agree that, once you are offshore, you'll be covered. But, wait too long and your retirement account will be locked in the USA.
I'll close by noting that, if you buy gold offshore in your name, and without a corporation, trust, LLC or foundation, then you need not report the asset or investment to the US government. We Americans are required to report foreign structures, bank, and brokerage accounts. There's a loophole for physical gold and safe deposit boxes that exempts them from the offshore reporting requirements.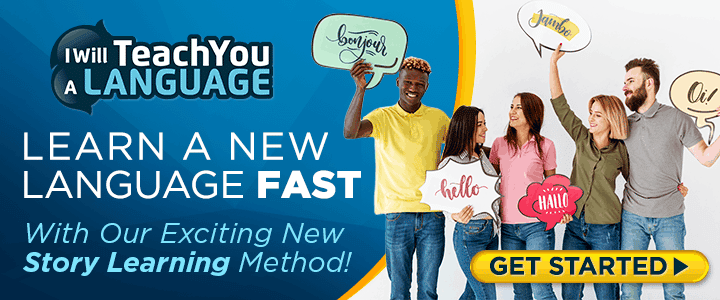 If you would like to maximize privacy, buy physical gold offshore. For more on what is exempted from these draconian reporting rules, see How to Avoid Reporting Gold and Real Estate Offshore.
I hope you have found this post to be helpful. If you would like to discuss taking your IRA offshore or buying physical gold abroad, please contact us HERE.  I will be happy to answer your questions and review your options.
Here is probably the most extensive article on Everything You Ever Wanted To Know About Eliminating Your Taxes, Protecting Your Assets And Regaining Privacy Over Your Life And Investments. It is called The Ultimate Guide To Going Offshore.  You can download this epic post for your personal library.
If you have Gold and Precious Metals, and wondering the best place to store them, then reach out to our friends at Fort Kobbe Depository in Panama. They really are the best!
Here are a few articles on Gold and Precious Metals that you may enjoy reading!
How to Avoid Reporting Offshore Gold and Real Estate to the IRS
Is Silver a Better Investment Than Gold
IRS Offshore Voluntary Disclosure Program 2016
The Advantages of Using Offshore Precious Metal Vaults

Like Our Articles?
Then make sure to check out our Bookstore... we have titles packed full of premium offshore intel. Instant Download - Print off for your private library before the government demands we take these down!