My grandfather was a traveling salesmen in the 1950s when such a job was considered top drawer. For years he went city to city selling meat for the John Morrell and Company packinghouse in Ottumwa, Iowa. He  was one of the long haul road warriors, driving a region of about 1,000 miles to make his calls on grocery stores, delicatessens, and anyone else who would buy in bulk.
Personal Note: The second half of the title is an ode to his favorite tv show Have Gun – Will Travel, which ran from 1957 through 1963.
He worked his way up to this coveted post from the slaughterhouse floor to a butcher, and then an office job where he met my grandmother. Finally he landed the job that would bring in the cash, a commissioned travelling salesman. It meant he'd be on the road about 200 days a year, but the sacrifice was worth it to ensure the financial stability of his new family.
This was at a time when international travel was all but unheard of. Not many could afford to fly across the pond for a meeting and not much business was to be had in Latin America or South East Asia.
Times have changed. Travel is easy and cheap… at least if you stick to the low cost countries. As a result, the self-employed or small business owner has become the modern day road warrior.
The new breed isn't visiting clients or pressing the flesh as my Grandfather did. These  perpetual travelers are running all manner of internet based businesses around the globe. All they need is a laptop, an internet connection, and an idea. As the poker players say, all you need is a chip and a chair.  Any task that can be done online can be done offshore.
The most popular pursuits for this new breed of road warrior is travel writing (so popular as to be a clichéd), SEO expert and content creator, online salesperson, affiliate marketer, and medical doctor.
That's right, there's a big demand for online doctors. Virtual health-care professionals are being hired by hospitals and insurance companies faster than you can say "tax free money." And they're being paid well… $100,000 to $400,000 depending on your specialty and how many hours you want to work.
Teleradiologists, for example, view digitally transmitted patient images and confer with the primary doctor via videoconferencing. Several of my clients work remotely for insurance companies reviewing files and approving payments (assessing whether the treatment was efficient and reasonable).
The hipster term for the modern traveling salesman is "offshore affiliate marketer." These mobile bloggers write about anything and everything that will drive traffic and bring in leads. They also design websites around all manner of products, from health and herbals to Amazon shops and even steak (I found about 20 different online affiliate programs from companies like Omaha and Chicago Steak – my grandfather would be amazed).
Other high-paying jobs for the modern road warrior include online teachers, translators (written or real time), technical writers, virtual tax preparers and customer service representatives.
I can tell you from experience that there's a great demand for all of these skills. I have clients that operate phone support, sales, writing and tax prep teams from Panama. Demand has always outstripped supply of qualified workers.
Experience the Insider community that takes your international lifestyle to the next level. Download your FREE guide
"18 Steps to Implementing Your Plan B" instantly!
The most important skill in most of these positions is English. If you can communicate effectively, you will be in demand.  If you can string together a more than a couple of sentences, have a take, and are the least bit interesting, you might be the next master blogger.
Tax Return Preparation
Since I'm a tax guy, let me give you a head-up on virtual tax preparation. Anyone can qualify to prepare tax returns and represent clients before the US Internal Revenue Service. You don't need to be a resident or citizen of the United States. What you do need is to pass a test and get licensed as an Enrolled Agent.
While a college degree is not required, I suggest you have a background in accounting. You don't need to have been trained in the US, but you do need a solid understanding of the basics.
You can start with online courses and books to help you pass the EA exam. Books can be found on Amazon, though I recommend the online courses. They provide better feedback, interactive videos, and practice tests you can't find in a printed book. In my experience, the best courses are those offered by TaxMama and Gleim, but do your research and find the provider right for you. Whomever you choose, pick one with a lot of practice tests.
Once you're ready, you can visit any of the Prometric testing centers to take the exam. They have offices in more than 20 countries. The nearest to my Panama is Cali, Colombia and Miami, Florida. When I taught this course, my proteges tested in Miami.
Road Warrior Tax Tip
Online workers are usually paid as independent contractors. This saves the employer money because they avoid employment taxes, health insurance and benefits. If you're an American, watch out, because the employment tax liability shifts to you, even if you are living and working offshore.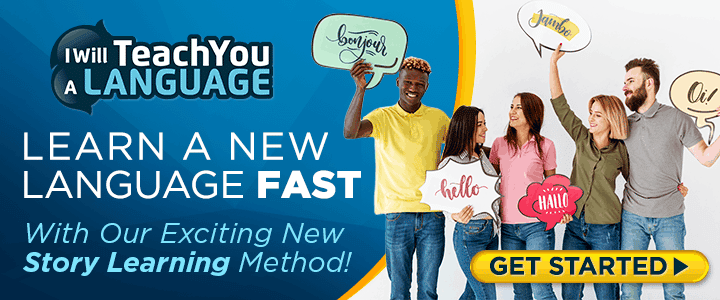 If you are an American and a road warrior, you need to qualify for the Foreign Earned Income Exclusion. It is the most important tool in your expat kit and will help you eliminate federal income tax on up to $104,800 in salary or independent contractor income.
If you are self-employed and qualify for the FEIE, you'll pay self-employment tax on your net profits at 15%. This is not reduced by the FEIE. The only way to get rid of this tax is to operate your business through an offshore corporation.
I hope this post The Modern Road Warrior: Have Job Will Travel has been helpful. If you want more information please contact us HERE. If you're interested in going offshore, make sure to read our epic post: The Ultimate Guide To Going Offshore, you will love it. Here are a few additional articles I'm sure you will love reading:
4 Ways that Entrepreneurs Can Work from Home and Internationally
10 Remote Jobs That Can Increase Your Travel Budget
How to Make Money Online as an Expat

Like Our Articles?
Then make sure to check out our Bookstore... we have titles packed full of premium offshore intel. Instant Download - Print off for your private library before the government demands we take these down!