The Atlantic Paradise of Faial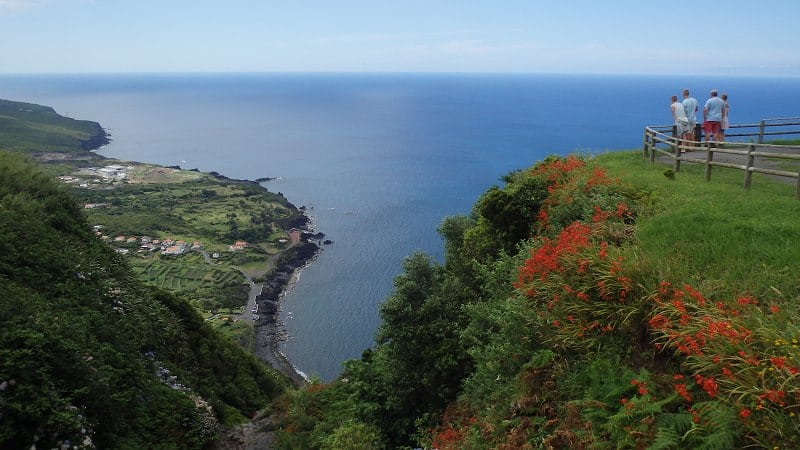 Last week, we explored The Atlantic Paradise of Madeira. Now we venture further out into the Atlantic to another paradisiacal island called Faial (fee-ahl).
During the Middle Ages, there were legends of islands in the unknown Atlantic as the remains of the "lost continent" of Atlantis, based on Plato's myth after which the unexplored ocean was named. (As we discussed in The Real Atlantis, the basis of the myth is the Minoan Civilization of Crete in the eastern Mediterranean.)
This intrigued the man who launched Europe's Age of Discovery, Prince Henry the Navigator (1394-1460).  After Henry's revolutionary new caravel sailing ships discovered Madeira in 1418, and Portuguese settlers began flocking to the uninhabited island, Henry dispatched his commander Gonçalo Velho in 1431 to see if the rumors were true.
Velho found them 850 miles off Portugal. He and his men were the first human beings in history to set foot on them. Claiming them for Portugal, he named the islands for native birds he thought were goshawks, Açores in Portuguese – the Azores.
As you can see, there are nine islands in the Azores, each one distinctively interesting. When Wheeler Expeditions takes you here in June, we don't have the time to explore all nine, so we have chosen the two most fascinating. This week, we venture to Faial and its port city of Horta, familiar to trans-Atlantic sailors for over 500 years, and all trans-Atlantic yachtsmen today.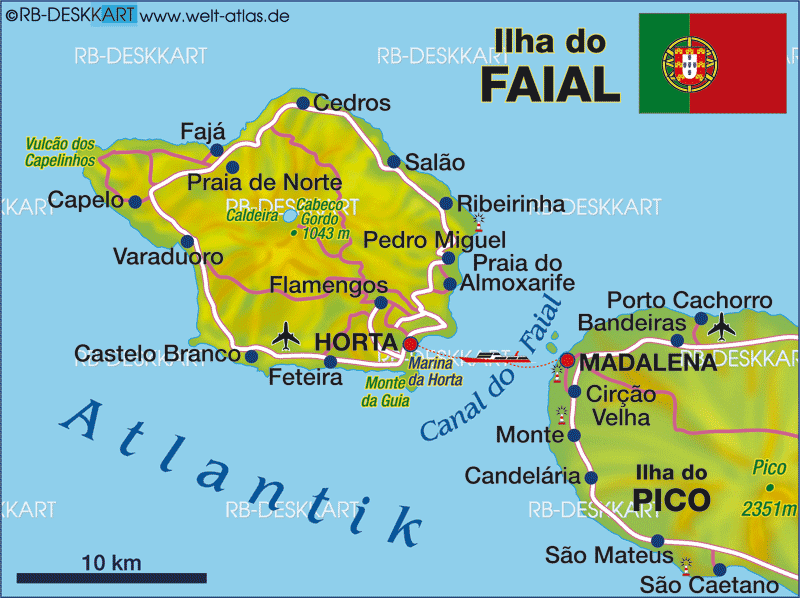 With the Portuguese colonization of Brazil commencing in 1500, ships between Brazil and Europe found the protected harbor of Horta to be the best stopover. It still is.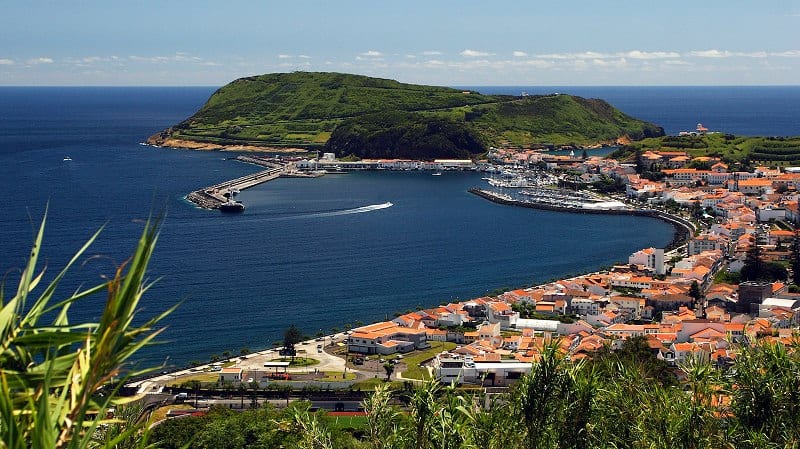 The place to stay is Horta's best, the Hotel do Canal overlooking the waterfront. During our stroll along the marina, we can't help noticing the huge volcano of Pico looming above on the nearby Pico island – and all the sailboats and yachts in the marina.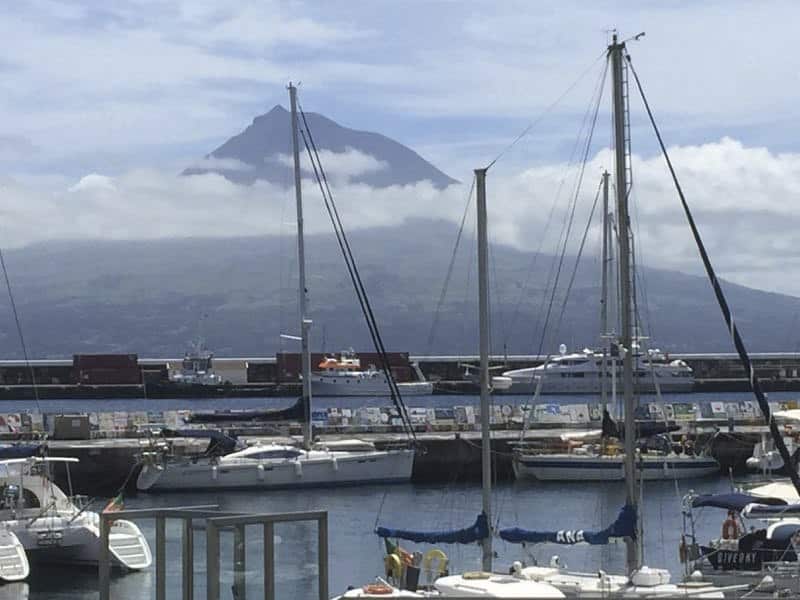 That's why we make a beeline for the most famous sailor's bar in the world – Peter's Café Sport.  For over a hundred years, sailors and yachtsmen sailing from the Caribbean across the Atlantic to Europe in springtime having been stopping at Horta's welcoming harbor to reprovision – and to meet their fellow trans-Atlantic compadres at Peter's.
Sailors and landlubbers alike, all are welcome. We're going to have a great time here.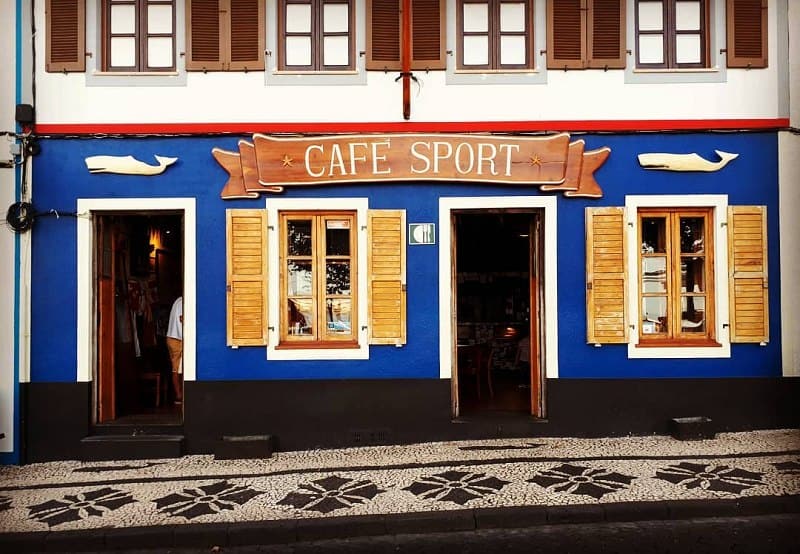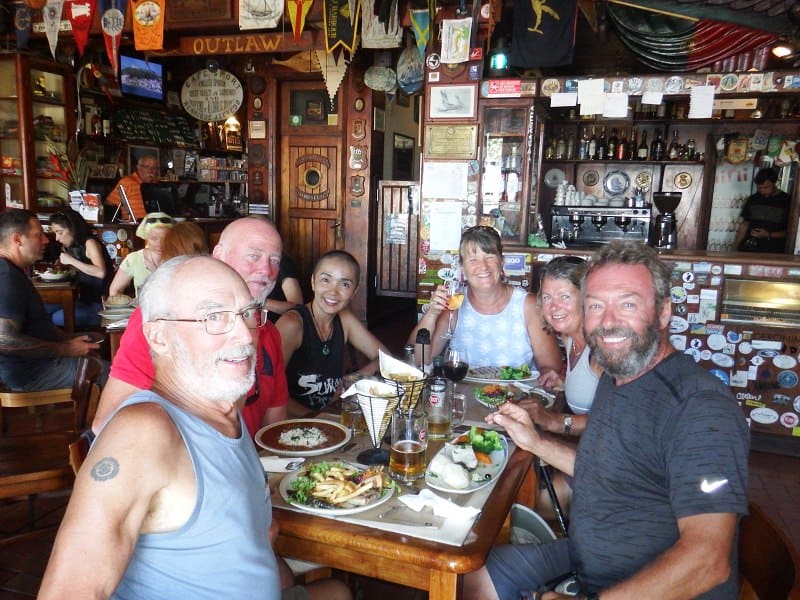 Peter's is so much fun, but we've come to Horta because here is the best place on earth to see – and get up close and personal with – whales.
The Azores are right in the middle of the migratory route of many of the world's whale species, from the Arctic and Northern Atlantic to Southern Atlantic waters at this time of year – fin whales, humpback whales, sei whales, minke whales, and others. The iconic sperm whales are resident here all year long.  
And of all the Azores, the best place to see them – plus all kinds of dolphins – is the Canal do Faial channel between Horta and Pico. We depart early morning on our own chartered boat. Trained spotters with high-powered binoculars in lookouts on land called viagas tell our skipper by cellphone where the whales are.  
Before we know it, there are huge flukes rising in front of us.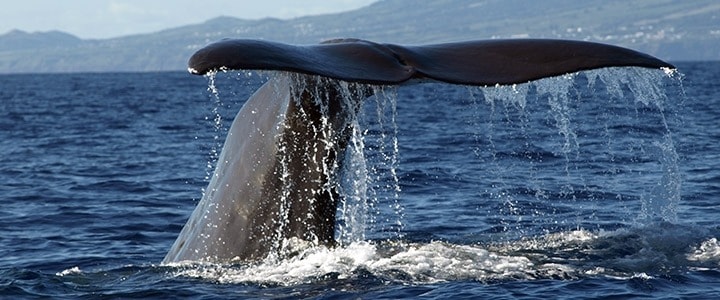 What's it like to be this close to a sperm whale calf?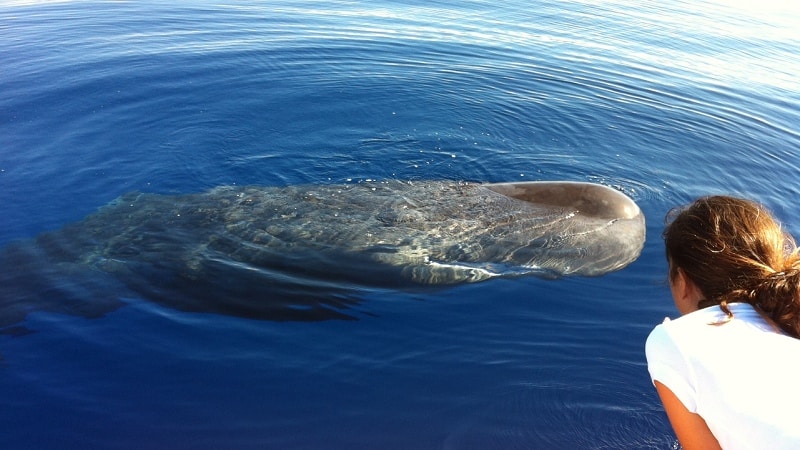 With a GoPro underwater extension pole, to get a shot of his mammoth mommy?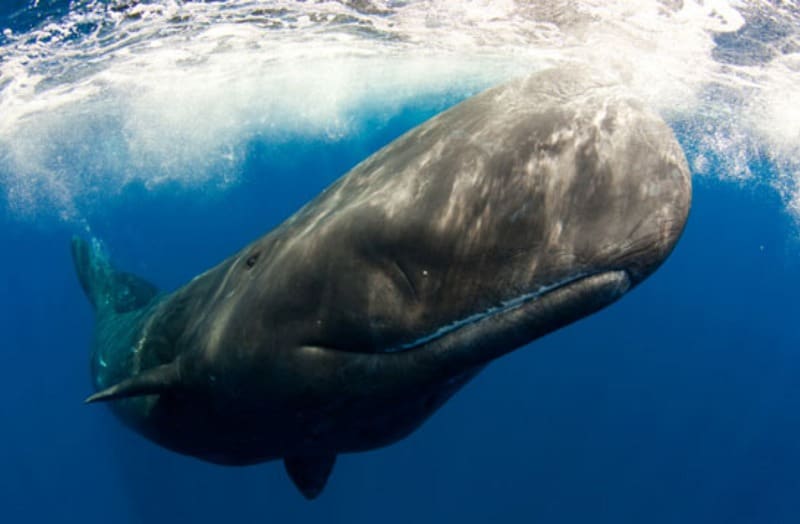 A common habit of most whales is to breach or leap out of the water. It's a thrilling sight. Here's a humpback breaching.
This is a morning to remember. But the day is far from over. In the afternoon, we go snorkeling with dolphins. They're wonderfully playful and you will get to play with them.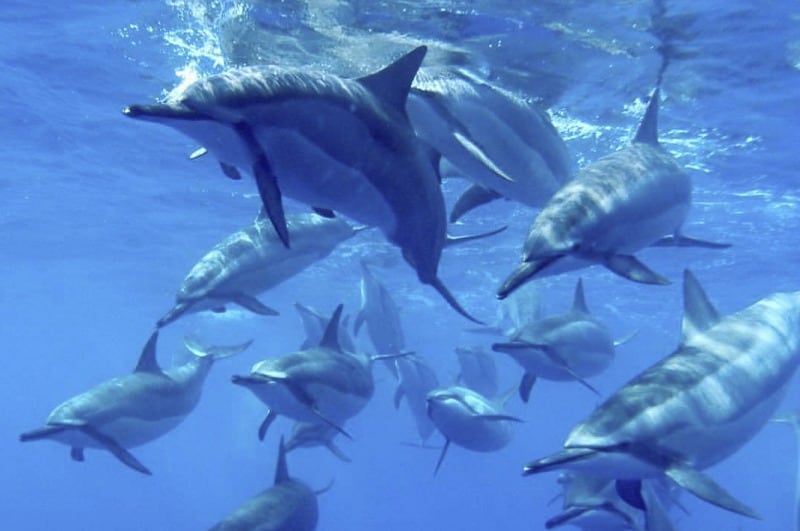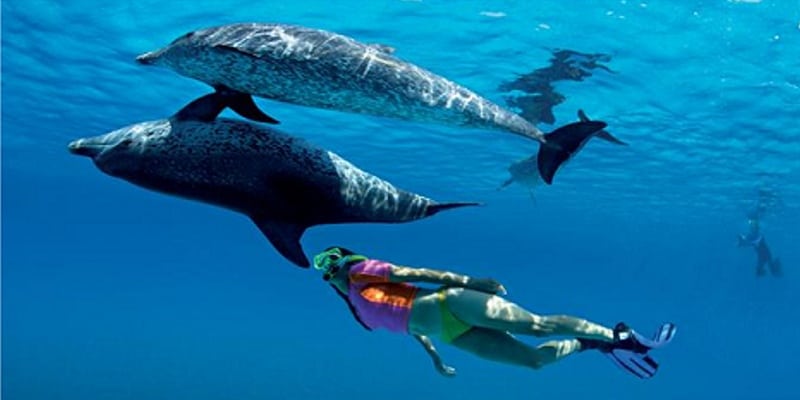 We won't want to get out of the water and leave our new friends. But it's time for a fiesta! Today is a celebration of Faial's patron Saint John, the São João da Caldeira. Brass bands, concerts, and folk dances fill Horta's central square, while everyone feasts at the food stalls. We get to join the fun.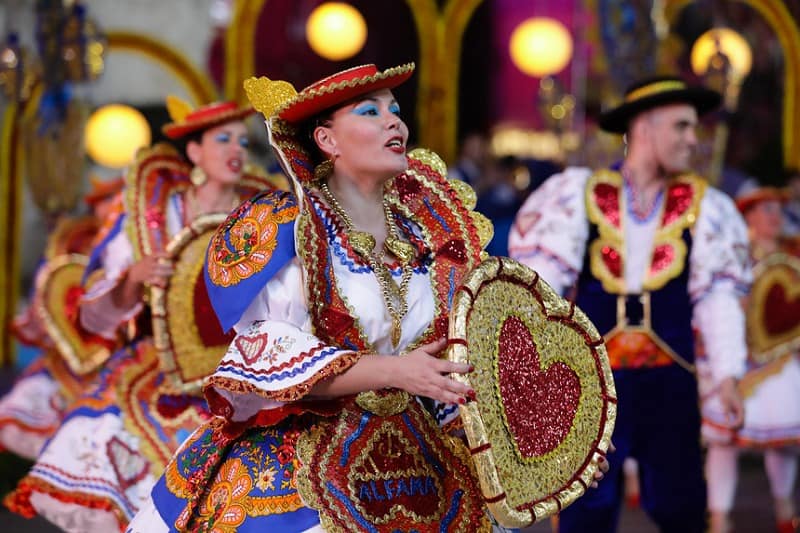 As fabulous as the best-in-the-world whale watching is, there is a lot more in Faial.
Explore by Jeep the giant Caldeira do Faial, the crater of the stratovolcano that created Faial 400,000 years ago…

Or the latest volcanic addition to Faial, the Capelinhos (cap-a-leen-use) created just 62 years ago in 1957…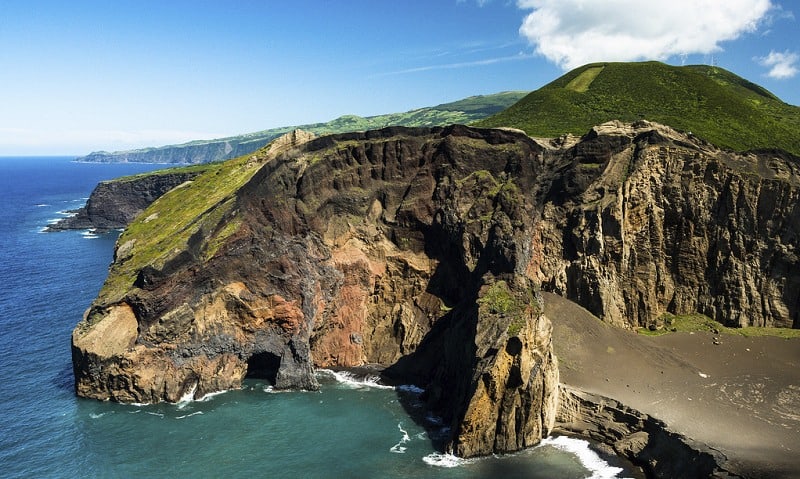 Or explore the island driving your own ATV…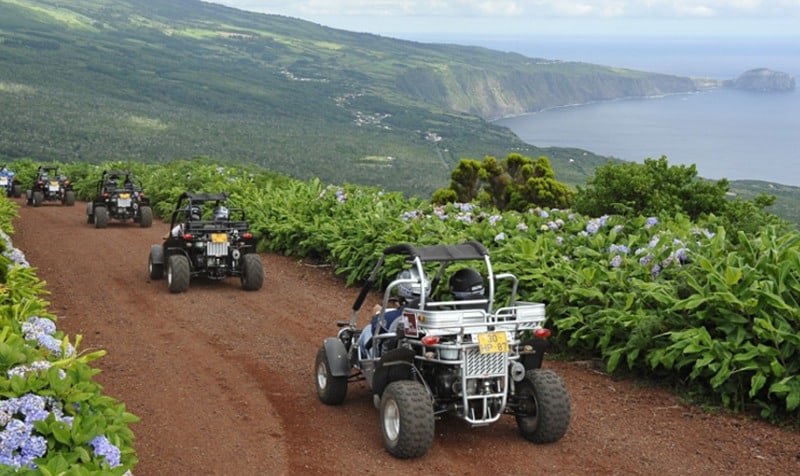 To extraordinary vistas…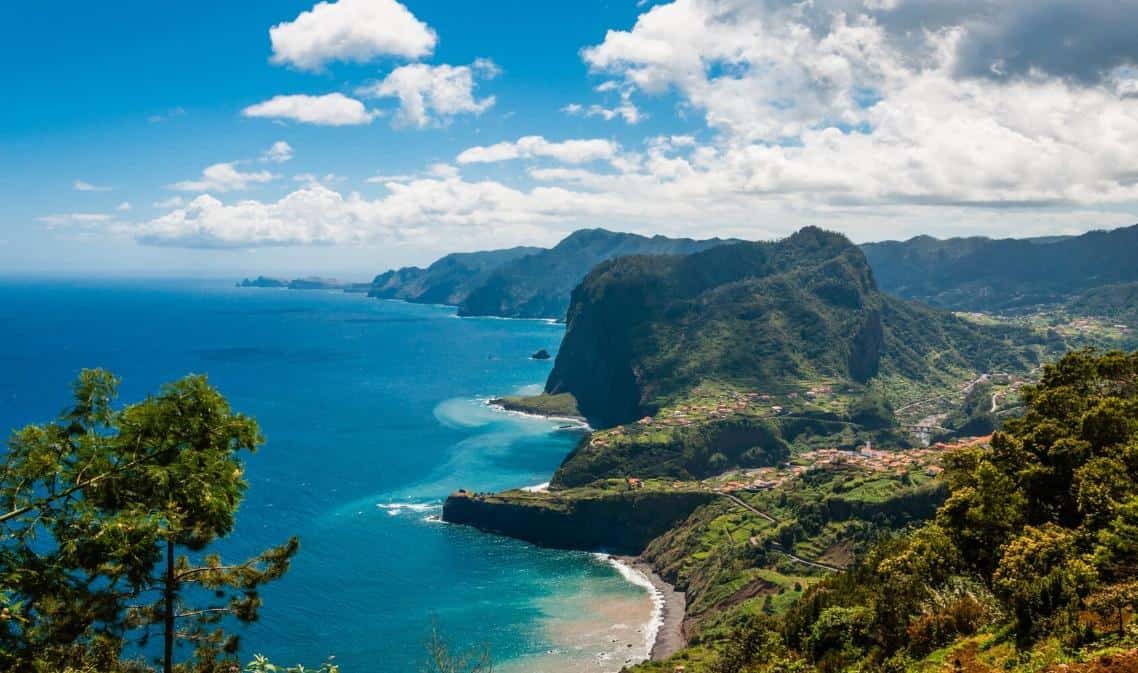 And stopping by the Varadero Lava Rock Pool…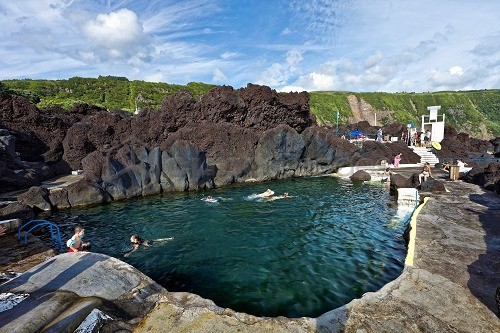 Or you could just relax at the beach of Porto Pim right next to Horta…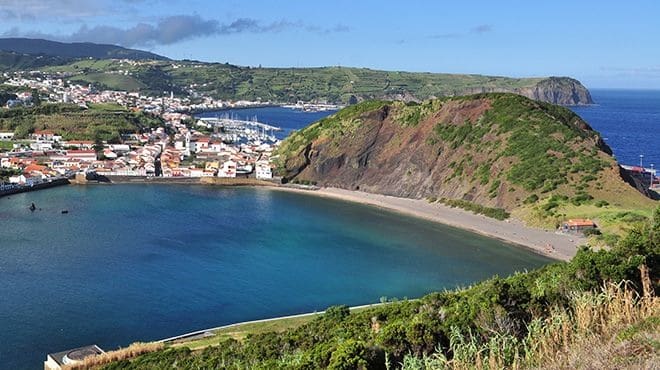 But don't forget the whales – and dolphins – eager to perform for you.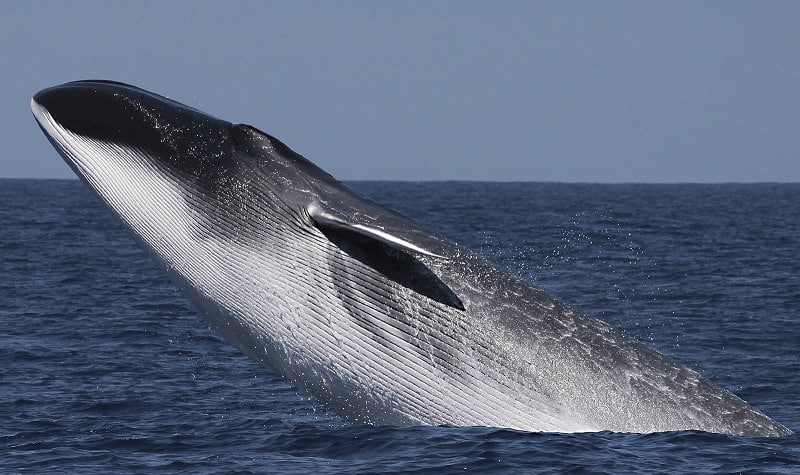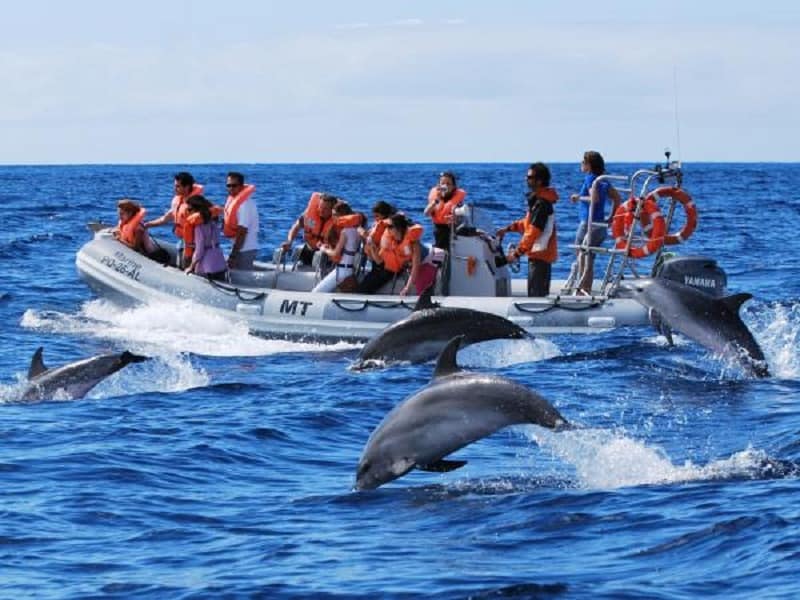 And Peter's Café is always there for you afterwards. One thing is for sure, after being in the Atlantic Paradise of Faial, you'll always dream of coming back.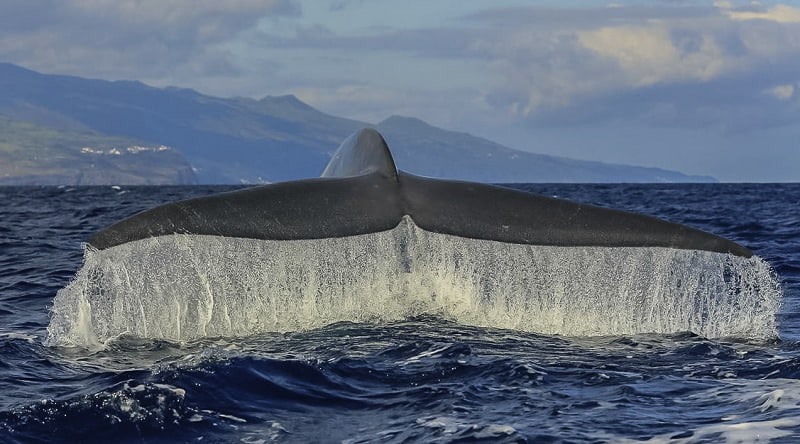 Does all this look like your idea of a fun adventure? If so, then Click here to let us know that Atlantic Paradises are for you.
Carpe diem. Life is short. The time for a great adventure is now.
Jack Wheeler is the founder of Wheeler Expeditions
Click here to get advance notice of expeditions you can join & stunning photos of Once-in-a-Lifetime Adventures
©2019 Jack Wheeler – republished with permission
Like Our Articles?
Then make sure to check out our Bookstore... we have titles packed full of premium offshore intel. Instant Download - Print off for your private library before the government demands we take these down!