Teak has risen as one of the most valuable assets available to interested investors owing to the recent shift in teak market dynamics since Myanmar banned Teak exports. Back when Myanmar was leading global teak exports, both India and China used to buy their teak from the country—since the ban, the trade is shifting to Central and South America. With this change in the global teak market, you have the opportunity to diversify your investment portfolios through teak investments. 
The growing population and incomes in Asia, particularly India, has induced an increase in the demand for teak in the region. The wood is one of the most widely used construction materials across Asia and the booming real estate market in the region has turned teak into quite a valuable investment instrument. Other emerging economic centers like Indonesia, Philippines and Cambodia are also contributing to the hike in demand—with the South Americas as probably the closest places to buy Teak.
These events present a very lucrative opportunity to all interested investors—to make investments in Baby Teak and get in on Panamanian Teak market trade. 
Are you interested in everything Panama? Want to know how to get a second residency? Listen to this podcast, this will change your life.
Why Panamanian Teak Investments?
One of the many reasons why people stay away from agricultural investments is the prerequisite to own agricultural land. Acquiring agricultural land is quite a hassle because plantations often form part of heavily protected primary goods industries. Agricultural protectionism is so widely used that its implementation is a given in economic literature—governments just don't like to sell their agricultural lands to foreigners. All of this is about to change with the new focus on making eco-friendly investments and Panama's commitment to preserving its forest cover.
Although Panama is only one South/Central American state emphasizing teak replanting, it's one of the few that's offering a reforestation visa to anyone investing in the country. As we all know, man, over the centuries, has almost totally destroyed the rain forests worldwide. Panama's government has begun to invest huge chunks of money in eco-friendly policies. Panama is opting to incentivize investments in Teak by first, offering residency through investment, and then if investors would like, the ability to apply for citizenship after 5 years. 
This brings me to two separate advantages of investing in Panamanian Teak:
Getting Panamanian Residency
Panama is one of the fastest-growing economies in all of South/Central America. The country has a thriving services sector and it's historically maintained an elevated status within global trading because of the Panama Canal. With its stable economy, low cost of living and a very convenient taxation system, people are retiring to Panama in droves to live off their accumulated wealth. Using either the Friendly Nations Visa or the Reforestation Visa, gives you the opportunity to apply to become a Panamanian resident and take advantage of the ideal living conditions in the country. Using Teak plantations as a vehicle will help get you there.
When you purchase Teak Hardwoods Panama #2 ~1/4 of an acre or 1/10 of a hectare at $15,680/parcel + titling fees, which has 14 year old Teak trees, you can pair it with the Friendly Nations Visa for an additional cost. Or you can purchase Teak Hardwoods Panama #3, which have just been planted and will mature in 25 years ~ 1/4 of an acre or 1/10 of a hectare at $6,880 and also pair it with the Friendly Nations Visa for an additional cost.
Let me know if you would like to go ahead with either of these packages or email Rachel Jensen from Teak Hardwoods.
Panama Is The Center Of All Global Trade
The Panama Canal is one of the most widely used waterways in the world. Considering its location as a connecting path between the Atlantic and the Pacific Ocean, it literally connects one of the earth's hemispheres to the other. I would say that almost all shipping companies needing to travel from one side of the Atlantic to the Pacific will use this Canal. It just makes sense. The Panamanians have made great use of these strategic advantages. 
Currently, nearly $270 billion worth of cargo passes through the Canal every year and it serves as a trade route for 80 countries around the world. Incidentally, the Canal is also one of the largest free trade zones in the world which offers more tax exemptions and subsidies than any other FTZ.
FREE GUIDE! Get Essential Information on Protecting Your Assets
18 STEPS TO IMPLEMENTING YOUR PLAN B
Setting up a business in Panama, particularly a Teak plantation puts you in the perfect place to make money off of the burgeoning Teak industry. Now that all of the major players in the Teak industry come to Panama to trade, there's no better time than now to move some of your holdings into the Panamanian Teak industry.
To place an order for a parcel of teak in Panama, please contact Rachel Jensen at expat@teakhardwoods.com. Rachel structured the Teak for Residency Program in both Panama and Nicaragua to assist those looking to pair up a residency with alternative options outside of their home countries.
How Does The Green Investment Visa Work?
The Reforestation Visa requires people to invest $80,000 in 5 hectares of Panamanian land dedicated to a reforestation project. This minimum investment gets you a permanent residency which you can use to apply for Panamanian citizenship after 5 years. Additionally, you have to pay $2000 extra for every dependent that you bring with you. 
People often think that they'll need to also invest in the agricultural infrastructure which isn't part of the initial investment. But the truth is that there is a management company that handles all of these expenses that are part of the initial investment. If you are not one of the 50 countries that are part of the Friendly Nations Visa, then the Green Investment Visa is the preferred Visa. With the elimination of the infrastructural needs and the low cost of labour in Panama, you can make a ton of money off of Panamanian teak with minimal initial investments. 
It's not like it's difficult to find markets to sell your Teak to. Panama is literally the center of all global Teak trading and it's pretty simple to find parties who can help you out. With this new Panamanian visa policy, you get a second residency and you get to make a fortune to compound your wealth.
Here is a way to ensure your children have money set aside for their college fund or to buy a new home when they are grown. Don't let this amazing opportunity pass you by. So, to obtain further information or to place an order, please email expat@teakhardwoods.com and Rachel Jensen and her team will set a call to chat with you.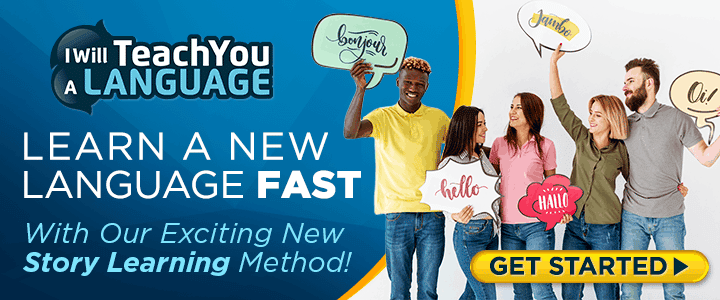 Conclusion
Sure, Teak takes a while to fully mature and it's one of those investments that don't pay off in the immediate future, but the Teak futures are pretty bright. If the determinants of Teak demand on our population growth rates and the booming real estate markets in Asia, then these trends will persist in the distant future. Investing in Panama Teak is a great investment. You will not need to spend a lot of time nor energy to ensure that your teak plantation will be profitable.
With the financial advantages of investing in Teak, you also get your hands on a Panamanian Residency. The country is definitely on my list of top 10 places to settle down in and retire. With the low tax rates, low cost of living and access to one of the most robust trading centers in the world, there are few places that offer as much potential as Panama.
I do hope you enjoyed this article on Teak Markets in Panama – 2020. We have a few more articles that will help you understand the Teak Market. Plus, as a special bonus, I have a wonderful webinar that I did with Rachel Jensen from Teak Hardwoods. Make sure to listen on The Expat Money Show 
The Ultimate Guide To Investing In Teak Wood
Why Is Teak A Strong Investment
Making Your Way Into Teak Plantations in Panama
I'd also like to share with you a wonderful country guide book about Panama. There's just a ton of great information about Panama that I know you'll absolutely love.

Like Our Articles?
Then make sure to check out our Bookstore... we have titles packed full of premium offshore intel. Instant Download - Print off for your private library before the government demands we take these down!