Republic of Georgia 
Georgia has a huge amount to offer expats and is definitely worth a visit if you are looking for options outside your home country. Situated in the Caucasus region, Georgia not only offers many benefits to any tourist or digital nomad but also provides easy access to both Europe and Asia. Georgia might just prove to be the most attractive expat destination in Eurasia.
History
Georgia has experienced a tumultuous history. First unified as a prosperous kingdom in the 11th century, it then fell to both Mongol and Timurid invasions in the 12th, late 13th and early 14th centuries. Before Russia annexed Georgia in the 19th century, Georgia had been struggling to retain its sovereignty against Ottoman and Iranian aggression. Georgia became part of the USSR in 1922 until it regained its independence in 1991. Civil war persisted from this time until 1995, during which time Abkhazia and South Ossetia became de facto independent thanks in large part to Russian support.
The pro-Western Rose Revolution occurred in 2003, after which followed the Russo-Georgian War in 2008 over Abkhazia and South Ossetia. But don't let any of this put you off: Georgia is a member of the Council of Europe and is currently pursuing both NATO and EU membership. And despite its turbulent history, Georgia is now an ideal location for expats for a long list of reasons, many of which are listed below. 
Cost of living
The cost of living in Tbilisi, the most expensive city in the country, is 50-80% cheaper than Western European capitals, making this city one of the cheapest in the world. If you're thinking of renting for a short period of time, then Airbnb might be your best bet: by European standards, Georgia offers very cheap Airbnb prices. In fact, the Georgian cost of living is closer to what you'll find in South-East Asia. If you're looking to rent for a longer amount of time, then a new apartment in a central location will set you back only about USD400-600/month. Or, if you're looking for something more permanent, you can buy your own home in central Tbilisi for as little as EU 15,000.
Infrastructure
Tbilisi provides a sound and very inexpensive metro, which might be your most convenient and cheapest form of public transport. Tbilisi also offers both a tram and bus network. Outside Tbilisi, the country is less well developed in terms of infrastructure, so bear this in mind. Taxis are reliable and affordable and might be your best bet for day trips if you're looking to travel further afield.  
Driving
OECD data suggest that Georgia is the most dangerous country for road users. It's difficult to know whether this is an issue with drivers' abilities, the poor conditions of some of Georgia's roads (a 4-wheel drive is worth considering if you're looking to hire a car through more difficult terrain during your time in Georgia), or the condition of the cars themselves. Petrol is cheap by European standards and petrol stations are readily available throughout the country (facilities for checking the air pressure of your tyres, however, are not).
Cuisine
With its fertile soils and an ideal range of microclimates, Georgia is able to offer some exceptional food and drink that will appeal to almost anyone's tastes, from fresh fruit and vegetables to traditional Georgian dishes. Georgian cuisine tends to enjoy a good reputation in the West, but nothing beats the real deal, be it khinkali (dumplings), ajapsandali (ratatouille), or mtsvadi (satay beef or lamb). And with both the most species of grape and the longest wine heritage of any country in the world, you needn't be a connoisseur to enjoy the benefits of Georgian viniculture. If wine isn't your poison of choice then there's always chacha, Georgia's very own pomace brandy. 
Safety
Georgia is only becoming safer and safer. It is the only country to be more than 20% more peaceful in 2019 than it was in 2008. Nowadays, Georgia ranks 
39 in the Forbes Safest Countries in the World for COVID-19 (Canada ranks 12, Cyprus 40, Malta 44, the US 58, the UK 68 and Panama 90)

49 in Global Finance's World's Safest Countries 2019

99 in the Global Peace Index
Most of Georgia is very safe (especially Tbilisi) but obviously it might be best to avoid trips to unstable border areas such as Abkhazia and South Ossetia, which are areas that drag down the country's overall safety rankings. 
Climate and Landscape
Georgia's range of microclimates offers a range of different locations for expats looking to move to another part of the world. This country is classed as offering a climate ranging from temperate to subtropical. With Tbilisi situated on the same latitude as Barcelona, Rome, Naples, Istanbul, Michigan, New York and Wellington, it's no wonder that this country was once one of the top travel destinations for the Soviet elite.
Georgia offers a range of microclimates, from the subtropical Black Sea coast of Batumi in the west to the ski pistes of Gudauri and Mestia to the north. Summer temperatures average 68-75°F and in winter this is more like 35-39°F. So there really is something for everybody here, from sandy beaches to alpine mountains, from highland regions to plateaus. 
Languages and Cultural events/features
It's easy to feel at home in Georgia: not only are Georgians a warm and friendly people, but there is already a small digital nomad community in Tbilisi. Georgian, Russian and English are all spoken in Georgia. A few words of Georgian would go a long way in making your stay easier and whereas Russian is more common among the older generations, English is increasingly popular among the younger generations.
Experience the Insider community that takes your international lifestyle to the next level. Download your FREE guide
"18 Steps to Implementing Your Plan B" instantly!
This might all be worth considering when booking taxis and other situations where you'll want to make sure that communication is clear! Georgia is largely an Orthodox Christian country and therefore enjoys a much more traditional and conservative society than can be found throughout much of the West. Check out some of Georgia's sights via here: Exploring Tbilisi and Georgia's Unusual Sights
Internet and Phone Calls
Be aware that the internet may prove to be a problem if you need to upload many large files, attend online meetings or stream videos. To avoid this, you'll want to access the best WiFi available, which requires working from coworking spaces such as cafés. Internet access can also be interrupted by power cuts. The upside is that all Airbnb properties offer WiFi and the majority of cafés, bars and restaurants offer free WiFi. It might be worth considering purchasing an internet stick from a provider such as MagtiFix if you're looking for reliable daily internet access.
This internet stick plus your first month of internet should cost you around 100 Lari (at the time of writing, 1 Lari = 0.33 USD). A VPN could also be a good idea to ease any security concerns – many free WiFi services available have no password. Again, there's an upside to all this: mobile phone plans are cheap in Georgia. You'll require your passport when buying a SIM, so purchasing this at the airport would make sense as you'll have your passport to hand. Here's some useful information for mobile phones:
An Unlimited Plan SIM costs around 40 GEL (15 USD)

Local calls cost roughly 0.05 USD/minute

Geocell offers good coverage across Georgia (even in remote areas)
Accessibility to travel within Georgia and to other countries
Georgia borders Russia to the north, Turkey and Armenia to the south, and Azerbaijan to the east. If travelling to Armenia (another great expat country worth checking out!), it's easier and cheaper to drive than it is to fly. Another perk is that Georgia is only a few hours' flight away from most European countries but bear in mind that many flights abroad have connections, commonly in Istanbul but also sometimes in Kiev. For some reason, it seems that many international flights depart at unsocial hours (such as the middle of the night). This could be because Georgia is relatively "off the radar" in terms of its standing on the international scene. Georgia's capital city is ideally located: Tbilisi is close to the mountains of Kazbegi, the vineyards of Kakheti, and the beaches of Batumi.
Banking
Banking in Georgia is straightforward and inviting for expats. Opening a bank account as a foreigner is very easy: you'll just need to go to the bank in person and have your passport to hand. Conveniently, online banking in English is also available with the Bank of Georgia and TBC Bank. Georgia is also attractive if you're looking to set up or relocate your business overseas: not only can you open business accounts in Georgia for offshore companies, but private banking is also possible with a minimum deposit of as little as EU 10,000.
Interest rates can be as high as 10% for a normal savings account and even 14% for a one-year fixed term deposit in GEL but you can also make a deposit of euros or dollars with interest rates of up to 5% per year. The rate of inflation in Georgia has decreased relatively consistently over the course of 2020 and currently stands at 4.8%.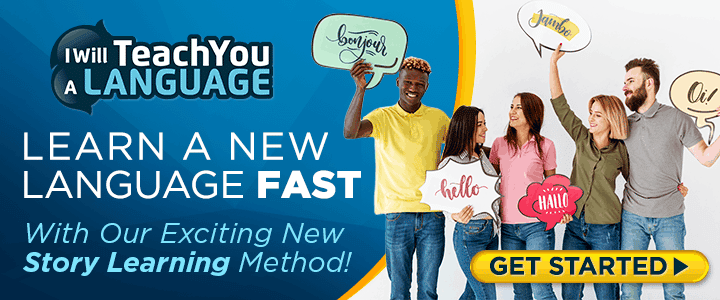 Business and Taxes
Georgia has taken a page out of Estonia's tax book in recent years: this includes a system of deferred taxation and a range of schemes for small entrepreneurs. Moreover, Georgia offers a quick and easy incorporation process and low labour costs. Acquiring Georgian residency and obtaining tax liability will also give you the benefit of paying very little in taxes, which means:
Excellent ease of business rates

0% tax on foreign earned income

Corporate income tax is 15%

Tax on dividends is 5%

Personal income tax is 20%
There are some financial drawbacks, however:
Georgia is not globally established as a financial hub, so Georgian bank accounts might be perceived as less trustworthy but other countries

Currently, there are not many payment services operating in Georgia
Residency and Citizenship
The good news for expats is that Georgia's work residence permit is generous – it even extends to freelancers – and, crucially, lets you generate income in Georgia. All in all, this permit lets you live in Georgia for 6 years: initially, you'll have the right of temporary residence for between six months and a year but this can then be extended for up to another five years subject to governmental approval.
All you need to be eligible for this temporary permit is a valid passport and, if required, a visa. After this 6-year period, you can apply for a permanent residence permit. Citizenship requires that you reside in Georgia for the last 10 consecutive years, have a stipulated knowledge of Georgia's official language, laws and history, have a job or real estate in Georgia/conduct business in Georgia/hold an interest or shares in a Georgian enterprise.
Handpicked Related Content:  Republic of Georgia e-Visa: Digital Nomad Visa 
Conclusion
With all of these inviting opportunities on offer for expats, it's no wonder that Georgia is set to become a highly desirable destination for people looking to move abroad. Whether you're looking for work and residency rights and investment opportunities, a geostrategic hub for travelling to Europe or Asia, or simply to appreciate the range of cultural and climatic choices on offer, moving to Georgia might just be the best place for a truly free and independent international life.
I hope you enjoyed reading this article: Republic of Georgia. If you have any questions, please contact our office HERE.

Like Our Articles?
Then make sure to check out our Bookstore... we have titles packed full of premium offshore intel. Instant Download - Print off for your private library before the government demands we take these down!