Exploring Tbilisi And Georgia's Unusual Sights
Before we talk about exploring Georgia and its capital city Tbilisi, there's an important story to tell.
I've heard two versions of the story, but this one seems most credible. According to legend, Georgian Tsar Vahtang Gorgasaly was falcon hunting in the area where he wanted to build a new capital. His falcon caught a bird but dropped it.
The bird was found later in a hot stream almost boiled and ready to be served for lunch.
Exploring Tbilisi
Tbilisi got its name partly from the warm springs found in the area. These hot streams are very healthy mineral sources long used for in Tbilisi Turkish baths 19th and 20th centuries. You can still visit these Turkish baths. They are situated in one of the old parts of the city. The baths and the buildings surrounding them are well worth a visit.
Tbilisi is a large city to explore and definitely a city of at least three contrasts: the very old city is attractive like any very old city anywhere; the pre-Soviet city has neo European architecture that is attractive, and the Soviet city built for practicality. The city is busy with lots of eateries, and the supermarkets are filled with lots of imported goods. The local produce is of good quality and it's very reasonably priced. There are a few expatriate style watering holes of varying quality.
Language
You'll get around easily here if you speak Russian or Georgian, and you'll get by sometimes with English. Not so surprising, if a street sign, road sign, or shop sign is in two languages, it is more likely to be in Georgian and English rather than Georgian and Russian. Until 1991, when Georgia was granted independence from the USSR, Moscow's policy towards its republics was to let be in terms of cultural tradition. As a result, much of Georgia's tradition is, and always has been, Georgian. Today, Russians comprise only 7% of the population. So, English being the second language of the world, you'll find some of it here in Georgia, too.
There's even a Mcdonald's restaurant here: the same food, same tables and chairs, and the staff are all young and lively, and ordering in English is no problem. Georgia is no different than any other place in the world, at least when it comes to McDonald's.
Accomodation
There is a Sheraton Hotel here. The Metechi Palace bills itself as a five-star hotel situated in the heart of the city. I stayed there for around three months. Generally, I was satisfied with everything to do with the hotel, but there were exceptional moments. I got to the point of naming the nights, when the three most sullen waitresses you've ever met were on duty together, as Macbeth Might. The waitresses were so bad they reminded me of the three witches in Shakespeare's play of that name. The rest of the staff at the hotel were good to excellent I must stress.
There are some excellent dishes to be had in the restaurant at the Sheraton, too. However, one of my favorite things to eat there is the Georgian bread they bake in a clay oven right in the main restaurant. If it's freshly baked, ask for seconds, have melted butter dripping from all sides, and hang the diet. Another great Georgian dish is khachapuri, or cheese pie. I'm told there are more than 100 variations of this dish that can be pan baked or oven-baked. It's a bit like a pizza without the tomato sauce and the cheese is on the inside, not on top!
Exploring Georgia's Unusual Sights
Churches abound in Georgia, and so do legends to go with them. Legend has it that a young Georgian Jew named Elias was in Jerusalem when Jesus died. He converted to Christianity and bought Jesus' tunic off one of the Roman soldiers at Golgotha. Elias brought it back to Tbilisi and let his sister, Sidonia, touch it. Upon touching the tunic Sidonia was overcome and fell dead on the spot. She wouldn't let the tunic loose even in death and was buried clutching it. Today Georgians believe that the spot is made extra-sacred because at the site a cedar of Lebanon sprang up.
Mtkhtseta
Exploring Georgia means visiting Mtkhseta. Mtkhtseta, the former capital of the country and home to a magnificent church, is about half an hour or so by car from Tbilisi and is well worth a visit. Even if you think you've seen enough churches, this is worth a visit. Make sure you learn some of the history of the church: including the story of why the hand of the designer/builder of the church is buried inside one of the walls.
Exploring The Wine Region Of Georgia
My work took me to Kakheti and Telavi, the wine region of Georgia. I was able to see a couple of wineries at close hand. This included seeing traditional winemaking as well as modern-day winemaking. I met an Italian viticulturist on one trip and asked him his opinion of the quality of wine from Georgia and he said that it's pretty good. With a bit of investment here and there, Georgian wine could start to appear more often on the supermarket shelves in the USA, Canada, and Europe; especially if Georgia's application to enter the European Union is accepted.
Experience the Insider community that takes your international lifestyle to the next level. Download your FREE guide
"18 Steps to Implementing Your Plan B" instantly!
The backdrop for the wine region is the Caucasus Mountains, more a chain than individual high peaks. They're snow-capped all year round, and it's a backdrop for the whole area. The mountain range provides some necessary cooling conditions to keep the vines in tip-top condition. The Italian confirmed that this is a good feature too!
Telavi is the main town in this wine region, and I have to say it's seen better days. Nevertheless, the people here are no less friendly than in Tbilisi.
For example, on my first visit, I had a meeting with the manager of a gas supply company. Within two hours, he was providing me with a slap-up meal in a restaurant. As is tradition, he took his own flagons of wine with him! On my next visit to Telavi, I had a meeting with the manager of an ice cream factory nearby and we ended up in a restaurant overlooking the town of Gurjaani.
On my last trip to Telavi, I wanted to buy some cottage cheese. The owner of the guest house not only told me where to buy the best, but took me there. You don't get that level of service everywhere!
Ikhalto
Near Telavi, you'll find Ikhalto. It has a 12th-century academy and a church. It's a serene setting, nestling in the hillside with birds twittering in the background. If you haven't seen any wine jars by the time you get here, you won't be disappointed, there are lots of them here.
From Ikhalto, you can see the church at Alaverdi, and you must go there to see St. George's Episcopal Cathedral, the only old Georgian church built on a plain. The rest were built in the mountains, on top of hills. Construction of St. George's Episcopal Cathedral began in the 4th century, and it's the tallest church in Georgia. As I went through the entrance gates, I was met by the most magnificent scent of the Tkemali tree.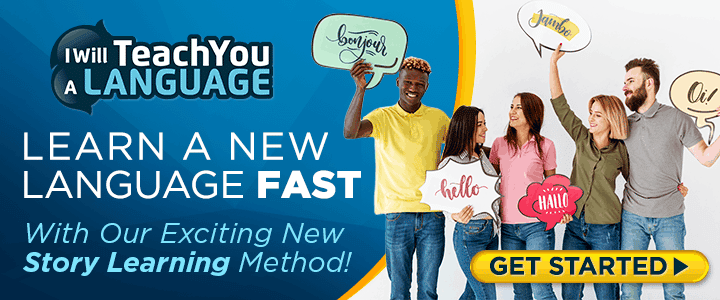 Kutaisi
Take a white knuckle drive for three to four hours northwest of Tbilisi and you'll find Kutaisi in the Imereti region. You've found Georgia's second-largest city. The scenery as you drive towards Kutaisi is spectacular. Along the way, you will see things like batches of stalls where freshly baked bread is for sale. This bread is rather like the naan bread from India that's cooked in a clay pot. This bread costs around 5 cents and should be eaten immediately as it doesn't store very well. You will also find an area where there are all sorts of clay pots for sale, from plant pots and clay figures to those huge wine pots.
Georgian Republic Of Adjara
You will need your passport to explore the Georgian republic of Adjara. Adjara is another two to three hours drive further on from Kutaisi and once you've crossed the border, it won't be long before you see the sea – the Black Sea. Go far enough down this road and you'll get to Turkey.
Adjara's Capital City – Batumi
As you get near to Batumi, you will climb up a mountainette and stumble over tea plantations! Batumi is surprisingly well preserved and I liked it. It's most definitely a seaside resort on the Black Sea, and it's most definitely worth a visit. Batumi is a seaport too.
I went with a small group of expats and we stayed in the annex of the Intourist Hotel… don't! We arrived late, without a booking anywhere. The rooms were really basic and mine had, Sod's Law or what!, a Turkish squatter toilet, I personally don't like Turkish squatter toilets! Ordering breakfast six people was a hoot. We were promised a gargantuan feast. What arrived was at least an hour-and-a-half late which consisted of salty mineral water and the worst khachapuri I've ever had. Everything else was fine to good. One of our party had a look inside the main Intourist Hotel round the corner and announced that we had definitely drawn the short straw. Ah well, all part of the experience!
Joseph Stalin's House
Many people aren't aware that Joe Stalin was a Georgian and was born in Gori (rather an appropriate name, I suppose), around 90 kilometers from Tbilisi, and almost on the way to Kutaisi. On the basis that Stalin's later life is not to be revered, I haven't been to Gori or Stalin's birthplace and never intend to. However, if you are in the area and want to visit, his house is now a museum, and for an additional fee, I'm told, you can sit on the bed in which Uncle Joe was born. Tacky!
Excerpted from "Georgia in the Warm Heart of the Caucasus" in Escape From America Magazine, Issue 26.
Here is probably the most extensive ebook on Everything You Ever Wanted To Know About Eliminating Your Taxes, Protecting Your Assets And Regaining Privacy Over Your Life And Investments. It is called The Ultimate Guide To Going Offshore. 
I hope you enjoyed reading this article: Exploring Tbilisi And Georgia's Unusual Sights. If you have any questions, please contact our office HERE.
I've included another great article on exploring Georgia, enjoy!
Planning Your Visit To Georgia

Like Our Articles?
Then make sure to check out our Bookstore... we have titles packed full of premium offshore intel. Instant Download - Print off for your private library before the government demands we take these down!