Planning Your Visit To Georgia
A visit to Georgia is a heart-warming experience. The Georgians are friendly people, and for much of the year, Georgia is a warm inviting country. I live and work in Tbilisi, the capital of the Caucasian, former Soviet, Republic of Georgia.
Since recorded time, Georgians have been famous for their hospitality to strangers. The visiting ancient Greeks knew Georgia as the land of the Golden Fleece.
It was a woman, St. Nino, who brought Christianity to Georgia in 330 A.D. Georgian wine has been produced for over 3,000 years and Georgian literature dates back to the fifth century A.D. Scholars have compared the 12th-century Georgian poet Shota Rustaveli to Dante and Shakespeare.
Georgia is also believed to have the oldest spoken language with its own unique alphabet. It is an exquisitely beautiful country situated at the junction of two continents: Europe and Asia, and it occupies around 70.000 square kilometers. Georgia's northern boundary is formed by Caucasian Mountain Range and the western boundary is the Black Sea.
The country's population of around five million people is made up of more than eighty nationalities with Georgians prevailing at nearly 70%.
Getting To Georgia
You can visit Georgia by road, rail, sea, and air. From Europe, British Mediterranean Airways (flying under the flag of British Airways) will get you here, as will Swiss Air, Austrian Airways, and a few more.
Visiting by road can be tricky. Take a hint from a friend of mine who traveled overland from Armenia to Tbilisi. Take your travel sickness pills if being seriously rocked from side to side isn't a favorite of yours. The roads from the Armenian border to Tbilisi aren't that good, I'm afraid. I've never come to Georgia by sea, either, but there's a great port called Batumi that's on the Black Sea and you can get here from Turkey and many other places. There are rail links out of Georgia that connect with major cities that can be accessed from Western Europe.
Georgian Weather
The weather in Georgia is generally the Mediterranean, unless you're high in the Caucasus which are snow-capped year-round. It's hot in the summer and it's cool in winter. Precipitation isn't a problem: it doesn't seem to rain or snow a lot for much of the year. This has been a problem in some parts of the country as there has been a drought in parts of Georgia over the last couple of years. The norm, then, is sunny weather with decent temperatures.
Electricity Supply In Georgia

Depending on where you will stay, you might have a problem with the electricity supply throughout Georgia. The electricity supply company AES is battling hard to solve these problems, but it's a long haul. Winter is by far the worst part of the year when the lights can go out frequently and for extended periods.
Hotels, shops, and offices may have their own generators.
If you're coming to live in Georgia, insist that your landlord provide you with your own generator. It will sit on the balcony of your apartment and make a lot of noise when it's switched on, so sleep well away from that balcony!
The Supra
When you visit Georgia you're sure to come across the Supra. The Supra is a common but significant event in the life of a Georgian. The Supra is a formal dinner; and a Supra table heaves with food. You have to see it to believe it. By the end of the event, the table can be stacked three or four levels deep with plates! Georgians prepare delicious salads and they have a Walnut Sauce that I highly recommend to anyone. I had never come across this sauce before, but once I had, I learned the recipe immediately and made it. It's like many of the world's best dishes, so simple to make. They also eat lots of meat: beef, pork, fish, and bits of lamb or mutton. They don't eat much sheep.
Experience the Insider community that takes your international lifestyle to the next level. Download your FREE guide
"18 Steps to Implementing Your Plan B" instantly!
One curious aspect of the Supra is the Tamada (sounds a bit Japanese, doesn't it?). The Tamada is the Master of Ceremonies and s/he leads the whole affair. Tamadas can be funny and witty, but they must have a serious side, too. They announce and lead all toasts, and there are many. During any Supra there will be toasts for everyone for getting together, there are also toast to Georgia, to parents, to children, to the dear departed, to peace, to friendship, to any honored guests, and the list goes on. Toasts are a popular event at a Supra, and if someone ends a toast with alaverdi, it means that the person being toasted has to reply.
All toasts are made with wine and only wine, and the glass must be full at the start of the toast. There are two exceptions worth reporting:
It is considered to be an insult to toast anyone with a beer
However, you can give a beery toast, to the Police and to the President.
Sorry, that's the way it is! I asked one of my Georgian colleagues how and when the first Supra started and she replied, "When the first Georgians roamed the earth, they probably started with a Supra!"
Excerpted from "Georgia in the Warm Heart of the Caucasus" in Escape From America Magazine, Issue 26.
Here is probably the most extensive ebook on Everything You Ever Wanted To Know About Eliminating Your Taxes, Protecting Your Assets And Regaining Privacy Over Your Life And Investments. It is called The Ultimate Guide To Going Offshore. 
I hope you enjoyed reading this article: Planning Your Trip To Georgia. If you have any questions, please contact our office HERE.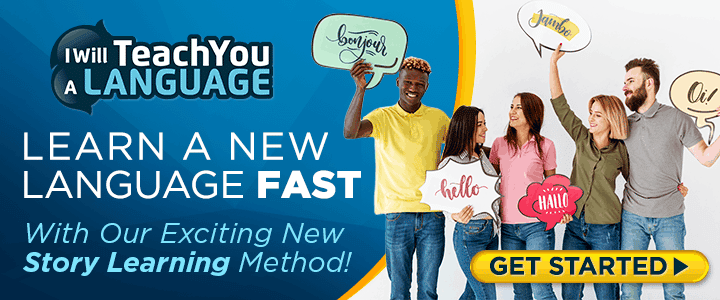 Here is another great article about your visit to Georgia, enjoy!
Exploring Tbilisi And Georgia's Unusual Sights

Like Our Articles?
Then make sure to check out our Bookstore... we have titles packed full of premium offshore intel. Instant Download - Print off for your private library before the government demands we take these down!