Philippines: Bank Robbers and Hunter Girls in Puerto Galera – Part 2
When you putter around the tropics, the days are inclined to blend, but there's one day and night I won't forget in a hurry. The four of us decided on lunch at a nearby German restaurant with a swimming pool. Within minutes, a flock of young Filipino girls invaded the restaurant; they plunged into the pool and began splashing about in peek-a-boo bikinis. The performance was admirable. Demure smiles and poses for cameras in-between makeup touch-ups using tiny hand mirrors. One thing's for sure, that day, Fabrice and Bill received a lot more attention than the 'schnitzel and potato salad'.
Click here to return to Part 1 of "Bank Robbers and Hunter Girls in Puerto Galera."
To my fellow female travellers, I hereby declare the following: In case this type of emergency ever happens to you, you have to dial a sense of humour. It's really all you can do. "Do they have a school here, where they teach them tricks to capture the attention of the male species", I asked Lisa. "Not hard to do", she said, "Most of the men are ugly and old but have money". Indeed, I thought, spying plenty of podgy looking, sun-scorched lobsters with seemingly healthy retirement funds.
The apparent madam in charge of the pubescent flock proudly looked on (mentally calculating the pesos), as her protégés gyrated enthusiastically on blow-up dolphins, providing plenty of bait by which to trap the salivating red lobsters. On that day, nobody was eating his or her schnitzels and potato salad. Nobody, except Lisa and me.
If you've stuck with me so far you better grab a glass of water because the menu's gonna get a little spicy. I'm about to take you on a tour of Puerto Galera's sex industry – as witnessed through the eyes of a female schnitzel.
Clearly, it is not my intention to promote the sex industry, nor do I want to pretend it's not there, as one doesn't need to look twice to notice the seediness underlying the country's vast beauty.
Like it or not, the country's sex industry most certainly rivals the one in Thailand and most countries around the world for that matter. Men, (and occasionally women too) congregate from all corners of the globe knowing very well that a girl (or boy) costs no more than $15 per night. For that price, they can buy pretty much anything they want. At any age. And what's more, contraception is virtually unheard of. It's a risky business for anyone involved but it doesn't stop anyone either.
Scores of 'Bar girls' as young as 13, gyrate and jut their underdeveloped hips to the beat of mind-numbing boring pop music. Their bodies are on automatic pilot. They smile on cue and know exactly what to do. Strangely enough, their potential customers don't always know that the deal is a technical exchange. That they're in fact paying for a service, like having one's car tuned I suppose.
Frequently, though, the men fall in love because there, they receive the type of attention they've perhaps never experienced before (at least not at that price). One can only hope they realize that most of the girls are only interested in their masculine dollar; that in fact, they're being taken for a ride – so to speak.
My friend Lisa told me that over 60 percent of girls in the Philippines become prostitutes. It's a poor country and for some of these girls, there's simply no choice. Yet not as many as we'd like to think. Mostly, she said, the girls are just lazy and it's an easy way out.
Admittedly, I was beginning to develop a strange fascination with the seediness of this place. I wanted to know more. "No problem", said Lisa, "I take you out". Needless to say, Bill and Fabrice volunteered to come along for the ride – wanting to make sure we'd be safe. Isn't that the funniest thing you've ever heard?
That night we visited a number of girly bars and clubs. Lisa introduced me to a friend, a mother of 3. I started chatting to her and she confessed that she was in fact a local 'Hunter' girl. Hunter girls, she explained are girls who work independently, actively seeking out men for money. Whether it be a one-night exchange or something more long-term didn't matter. Of course, the number one objective was always a long-term relationship. Preferably, with someone who would get them out of the Philippines. "Wouldn't you miss your family?" I asked. "Sure", she said, "But at least they will be taken care of". I was told that if a foreigner marries a Filipino woman he's then obligated to take financial care of her entire family – extending all the way to aunts, uncles, third cousins and the rest of it.
Experience the Insider community that takes your international lifestyle to the next level. Download your FREE guide
"18 Steps to Implementing Your Plan B" instantly!
She then asked me to dance with her. Happily, I obliged over the next hour or so while my husband, Bill and Lisa observed the spectacle. Without a doubt, that girl could literally dance the pants off anyone. Splits, cartwheels and other bodily contortions you'd be hard-pressed to witness at a Cirque du Soleil extravaganza. In time, she told me she'd better push on and get on with business.
I said goodbye and thanked her for spending the time to chat. She then proceeded to ask me for money to feed her children and I soon discovered that her local friendliness was actually an unsealed business deal. Clearly, on that night, I had become the hunted – and the poached. To make matters worse, Bill, Lisa and my husband had known all along and didn't say a word. Howling with laughter, they poured me a double vodka and nothing more was said.
After belting out a couple of karaoke numbers, Lisa said goodnight. She'd had enough and asked Bill to babysit for the rest of the night. "Bill wants to play with other girls", she said. "Me, I'm tired and sick of him". "Don't you get jealous?" I asked. "No way", she said. "I'm happy to be rid of him for one night". No wonder Filipino women have a reputation for being the best wives on the planet.
If you're looking for a bit of action, you don't have to look too far. As soon as Bill hinted at wanting to meet girls, a dodgy ex-pat guide crawled out of the woodworks. Inevitably, he steered us around a number of bars and poky dark rooms, where young women straddled steel poles, flinging their tiny bodies around the stage with booming leg-split-crash-landings. I couldn't help but notice that the girls looked seriously bored. By that stage, Bill got a little feverish. He wanted to 'book' one of them, but was told that she was off limits because she was too young. Yeah, well. Whatever. We finished our drinks and moved on to the next black hole.
This time, he managed to secure himself a date for the night. While Bill was checking out his investment, I briefly chatted with the ex-pat guide, who claimed to be one of the original songwriters for the Rolling Stones. He was quite emotional, if not teary as he spoke, saying that this was the reason he'd lived in Sabang for 15 years. In order to forget about being dumped by the band. Whatever his case may be, this Rolling Stone had obviously run out of royalties. In the end, he gave Bill a 'herbal' Viagra handshake, a wink and a smile, and wished him a pleasant evening.
Around that time, Fabrice and I quietly escaped the ensuing proceedings, hoping our friend would survive the excitement without a massive coronary. On our way home, we ducked into a Disco for a quick nightcap. Inside – a beauty contest. 10 girls in microscopic bikinis strutted awkwardly down the stage. Again, they where too thin, too young, too…automatic pilot. Eventually, and thankfully, the foreign 'judges' picked a winner. And just why the majority of the judges ended up backstage at the end of the contest, I'll never know. Hmmm.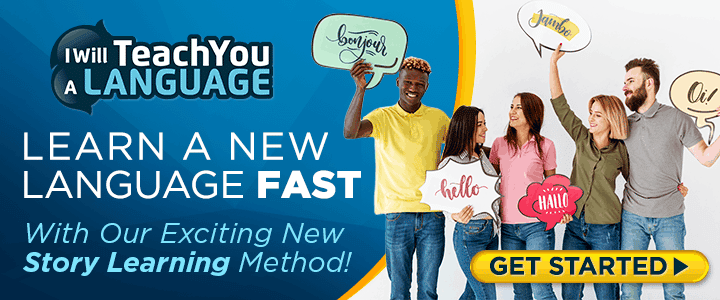 But really, no moral judgments intended. What people do with their bodies, money or time is their own business. All beings should be free to do as they choose. One can only hope that they have a choice.
Towards the end of our 2 weeks, we'd seen more than enough of Puerto Galera and felt it was time to move on. The promise of a more romantic, Boracay was sweet-talking us both, and we decided to press on in our quest for the perfect island paradise.
Enjoy this podcast from The Expat Money Show – JohnnyFD who talks about moving from the USA and living in Bali and Thailand.
Here is probably the most extensive ebook on Everything You Ever Wanted To Know About Eliminating Your Taxes, Protecting Your Assets And Regaining Privacy Over Your Life And Investments. It is called The Ultimate Guide To Going Offshore.
To contact our office please reach out to us HERE
I've included some great articles for you to read, enjoy!
Ten Reasons Why Real Estate Investment is Common in the Philippines
A Guide For Foreigners Looking To Buy Real Estate In The Philippines

Like Our Articles?
Then make sure to check out our Bookstore... we have titles packed full of premium offshore intel. Instant Download - Print off for your private library before the government demands we take these down!