Philippines
The Republic of the Philippines is an archipelago and sovereign state consisting of 7,641 distinct islands located in the western Pacific Ocean, near mainland Southeast Asia. It was a Spanish colony for over 300 years until governing authority was passed to the United States in 1898; it was finally granted full independence in 1946. Today, its government is a democratic, constitutional republic with a president elected by popular vote as head of state. It is now considered a "newly industrialized" country, as its economy transitions from a focus on agriculture to services and manufacturing. Its unit of currency is the Philippine peso.
The Philippines' many islands are divided into three main geographical regions: Luzon, Visayas, and Mindanao. These are further subdivided into administrative regions, provinces, cities, municipalities, and barangays. Its capital city is Manila, but its most populous city is Quezon City, which together with 14 other cities form the Metro Manila area – the 11th most populous metropolitan area in the world. The country has both Filipino (a standardized form of Tagalog) and English as its official languages but also recognizes 30 other regional languages and about 150 dialects that are spoken in different parts of the country. Although nominally a secular state, the Philippines is predominantly Catholic, with over 90% of its population adhering to the faith. A small percentage of the population is Christian Protestant, with some adherents to Islam, Buddhism, and Philippine traditional religions.
Culturally, the Philippines has been shaped by a combination of Spanish, American, and Malay/Polynesian influences. Spanish names and colonial-style architecture persist throughout the country to this day, and pop culture imports include Latin-American telenovelas, anime, and Hollywood movies. The country's most popular sports include basketball, boxing, football (soccer), and various martial arts.
Rice is a staple food, with the national cuisine favouring robust flavours using such local ingredients as calamansi (a type of citrus), coconuts, mangoes, soy sauce, fish sauce, and seafood. Unlike in many other Asian countries, Filipinos use forks and spoons or eat with their hands, rather than utilizing chopsticks.
The Philippine islands host a number of active volcanoes and experience frequent seismic activity, though the country's numerous earthquakes are generally minor and non-disruptive to everyday life. It is considered a "megadiverse" country, due to the thousands of plant and animal species inhabiting its mountains, rainforests, beaches, and coastal shorelines. The Philippines recognizes three distinct seasons: the hot dry season, the rainy season, and the cool dry season. Due to its consistent year-round warmth, the Philippines is a popular tourist destination for beachgoers and wilderness explorers alike.
Visas Options in the Philippines
Luckily for the adventurous spirits out there, there are some easy and convenient methods through which to obtain visas to live abroad in the Philippines.
Tourism: Travelers from approved countries can visit the Philippines visa-free, without any prior paperwork. This allowance ranges between 7 and 59 days, depending on where you are from.
Non-Immigration Visa:

This is the kind of visa you will apply for if you're looking to work or study abroad in the Philippines. It is valid as long as the conditions under which you were approved (employment, education) are still met.
To receive a work permit, you will need to have found employment in the country already, as your employer will petition for the work visa on your behalf.
Non-Quota Immigrant Visa:

This visa is for those who are married to Filipino citizens, have Filipino citizen parents, or are natural-born Filipinos returning to the country.
To apply, you'll need the following documents:

Notarized application form
Authenticated copy of your birth certificate, along with that of your Filipino spouse
Marriage certificate, approved by the NSO (National Statistics Office) or Philippine Embassy
Immigration clearance certificate
Proof of savings equalling at least $10,000 USD
Non-refundable application fees totalling 20,000 PHP (around $400 USD)
Retiring in the Philippines
Those looking to retire abroad in the Philippines will need to apply for a Special Resident Retiree Visa.
To qualify, you'll need to:
Be above 35 years old.
Make a bank deposit of at least $20,000 USD, or $10,000 USD if you are above 50 years old and have a monthly pension of at least $800 (if not, it is $20,000). The deposit for those under 50, however, can not be accessed during your retirement in the Philippines or used for investment purposes. If you'd like to make a deposit that can be used for investment purposes, the minimum is $50,000 USD for those between the ages of 35 and 49 years old.
Investing Abroad in the Philippines
If you're looking to receive residency through investment in the Philippines, you'll need to apply for a Special Investor's Resident Visa (SIRV).
The Special Investor's Resident Visa is granted to foreign nationals who are willing to invest a minimum of $75,000 USD into Filipino business operations. Approved entities include companies involved in manufacturing and services, those in the Investment Priorities Plan (see below), or publicly-listed corporations.
This permit grants you legal residency in the Philippines and allows you to bring a spouse and any unmarried dependent children (under 21 years of age) to the country with you.
Investment Priorities Plan (IPP): The IPP is an annual government plan that focuses on important sectors for investment and growth in the country. The company types that fall under the approved category for the Special Investor's Resident Visa fluctuate from year to year. Make sure you always check for the most recent plan when deciding on an investment route.
FREE GUIDE! Get Essential Information on Protecting Your Assets
18 STEPS TO IMPLEMENTING YOUR PLAN B
Country Data:
Capital City: Manila
Recognized Languages: English, Filipino, Spanish
Population: 100,981,437
Currency: Piso/Peso (PHP)
Conversion Rate:  $1 USD = 50.82 PHP (November 2017)
GDP (PPP): $873.966 billion (total), $8,223 (per capita)
GDP (Nominal): $348.593 billion (total), $3,280 (per capita)
Religion: Christianity (92%), Islam (5.57%), Other (2.43)
Learn More About the Philippines:
Retirement (Cost of Living, Special Resident Retiree Visa)
Enjoy this podcast from The Expat Money Show – JohnnyFD who talks about moving from the USA and living in Bali and Thailand.
Here is probably the most extensive ebook on Everything You Ever Wanted To Know About Eliminating Your Taxes, Protecting Your Assets And Regaining Privacy Over Your Life And Investments. It is called The Ultimate Guide To Going Offshore.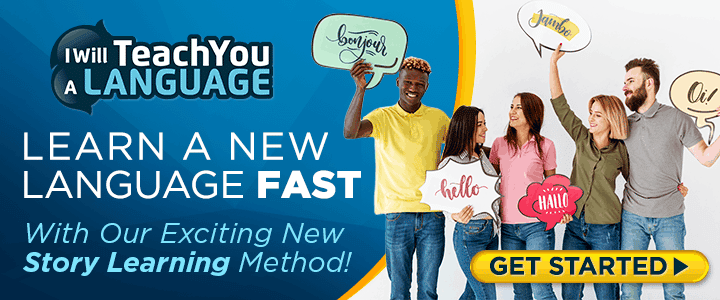 To contact our office please reach out to us HERE
I've included some great articles for you to read, enjoy!
Ten Reasons Why Real Estate Investment is Common in the Philippines
A Guide For Foreigners Looking To Buy Real Estate In The Philippines
From Croatia to the Philippines: Explore Breathtaking Islands

Like Our Articles?
Then make sure to check out our Bookstore... we have titles packed full of premium offshore intel. Instant Download - Print off for your private library before the government demands we take these down!