The top two international asset protection structures are the offshore trust and the Panama foundation. These have been the best for decades and they still have no serious competitors. Here's how to decide if you should use a Panama foundation or an offshore trust to hold your business.
A Panama foundation is a "self-managed" asset protection structure formed in the country of Panama. It allows you, the founder of the foundation, to maintain 100% control over your investments. This structure is not a trust nor a corporation, but rather a hybrid of the two.
One reason I'm such a fan of the Panama foundation is that it's used by wealthy Panamanians to protect their assets. Just about every building, bank, and large business in the country of Panama is held inside a Panama foundation.
Thus, if a Panamanian court were to rule against a Panama foundation, they would be ruling against every high net worth Panamanian citizen. To put it another way, every major campaign donor holds his or her assets in a Panama foundation. No judge or politician will go against that structure.
So, obviously, a Panama foundation is the best structure to hold assets in Panama. I also suggest it's the most cost-effective and efficient structure for those who want to "do it themselves." If you want to be in control of your investments, rather than relying on a custodian and an investment advisor, you should consider a Panama foundation.
Next, I suggest a Panama foundation is efficient for those who will hold $500,000 or less outside of the United States. The setup costs of a Panama foundation are about 25% of a quality offshore trust (the trust costs 75% more than the foundation). The more you have to protect, the more you should invest in your international protection structure.
The negative with a Panama foundation is that it has become very difficult to open bank accounts as an American in Panama. The smaller the account, the more difficult it will be to get a bank to take you on. If you have a few million bucks to deposit, no problem.
The bottom line is that Panama banks are getting out of the offshore account industry. Those with large balances can still find private banks in the country.
If you want to set up a business account, you'll need to get residency first. The best residency program available is the friendly nations reforestation visa. This one allows you to get residency in Panama with an investment of only $20,000 in one of their green initiatives.
You can also get residency with a real estate purchase of $350,000 or by starting a business. However, most business owners still go with the reforestation program. They don't want the audits and government oversight that comes with a business residency visa.
We generally recommend an offshore trust for the following:
Those with assets of more than $500,000, with some structures and banks requiring at least $2.5 million in cash.

Those seeking

maximum asset protec

t

ion

.

Those who wish to work with a foreign custodian and investment advisor.

Those who wish to

open accounts

in countries like Switzerland.

Those with complex estate and tax planning requirements.

Those with advanced assets such as private placement life insurance policies.
A well-structured trust from Cook Islands, Belize, Cayman, BVI, etc. provides maximum protection from future civil creditors. So long as you transfer your assets to the trust well in advance of the liability arising, they'll be secure inside of an offshore trust.
Experience the Insider community that takes your international lifestyle to the next level. Download your FREE guide
"18 Steps to Implementing Your Plan B" instantly!
Note that these structures are for future liabilities. Also, they're meant to protect you from civil creditors, not government actions. 
Maximum protection in an offshore trust comes from your making an irrevocable transfer to the trust and giving up control of the assets. Therefore, top tier trusts will always use a foreign custodian and an investment advisor.
And offshore trusts offer much more flexibility than a Panama foundation. While the Panama foundation is basically a "one size fits all" asset protection tool, a trust is usually a tabula rasa allowing you to craft your own structure.
For example, with a trust you can include generating skipping, springing trusts, rules that prohibit the trustee from making a distribution to a creditor, sections that freeze the trust in you come under duress, a flight clause allowing you to move the trust to a different jurisdiction, etc. The list goes on and on.
Then there are the advanced tax planning tools within an offshore trust. For example, you can set up a Private Placement Life Insurance policy inside a complex trust. Assets inside the policy grow tax-free, with no capital gains tax paid to the United States. If you close the trust, you pay tax on the accrued gains (tax deferral). If you hold the trust until death, the assets will pass to your heirs tax-free because of the step-up in basis.
The bottom line is that the Panama foundation is an excellent asset protection vehicle for those who want a simple structure to protect their assets and transfer those assets to their children should they pass. For those in need of more advanced planning, the offshore trust is a custom vehicle that can accommodate any request.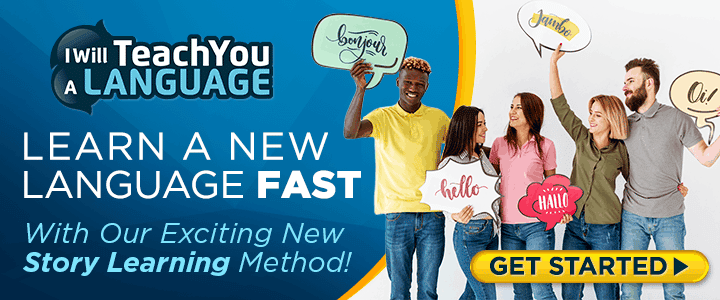 Remember that US residents and US citizens must report their Panama foundations and offshore trusts to the US IRS. 
Along a similar line, you might also like my article comparing offshore LLCs and offshore corporations.
Here is probably the most extensive article on Everything You Ever Wanted To Know About Eliminating Your Taxes, Protecting Your Assets And Regaining Privacy Over Your Life And Investments. It is called The Ultimate Guide To Going Offshore. You can download this epic post for your personal library.

Like Our Articles?
Then make sure to check out our Bookstore... we have titles packed full of premium offshore intel. Instant Download - Print off for your private library before the government demands we take these down!