Malta
Malta, also known as the Maltese archipelago, is a small nation off the southern coast of Sicily. Three islands – Malta, Gozo and Comino make up the country. Malta is becoming increasingly popular as an expat destination because of the friendliness of the people, the proximity to other EU nations, and the beauty of the natural landscape and climate.
Climate
The climate in Malta is considered Mediterranean. It's characterized by mild winters and hot summers (some say it's the best climate in the world). Average yearly temperatures hover around 73°F, with average winter temperatures around 64°F and average summer temperatures around 82°F.
Language
Malta is extremely popular among expats because it's one of the most multilingual nations on the world. Recent polls show that people living in Malta speak a wide-range of languages – nearly 100% speak Maltese, 88% speak English, 66% speak Italian, and 17% speak French. Furthermore, the local population also cited English and Maltese as their most preferred languages. Therefore, the culture shock of moving abroad to Malta will be less severe. At present, the official languages of Malta are English and Maltese.
Safety
Although expats might be concerned about Malta's proximity to north Africa, there are currently no records of terrorist attacks on Maltese soil. The country is generally peaceful and non-confrontational on a global level.
Domestically, Malta is similarly safe for foreigners. As with any location, it's necessary to avoid certain areas at night, though crime against tourists is generally rare. Violent personal attacks are even rarer; the primary form of crime against foreigners being petty theft, pick pocketing, theft from parked cars, etc.
Residence Permits
In order to move abroad to Malta long-term, future expats will need to obtain a certain form of residency permit. Depending on your intentions, there are two primary types to choose from:
1. Ordinary Residency in Malta
The ordinary form of residency is meant for those who wish to work while living in the country. You would also register a tax residence in Malta to capitalize on the country's low tax jurisdiction. Once you have found a job and applied (and been approved) for a Maltese work permit, you are immediately given residency in the country. This is valid for you and your spouse to legally live abroad in Malta long-term, though your spouse will have to apply separately for a work permit to hold a job.
2. Permanent Residency in Malta
Permanent residency is similar to ordinary residency in Malta in that it lets you live indefinitely in the country. However, it does not allow you to work in the nation. This option might be best for those looking to retire abroad in Europe.
Requirements include:
an interview process
a net worth of €349,000 or an annual income of €23,000
a clean criminal record
Retirement and Investment
To retire abroad in Malta, U.S. and Canadian expats will need to opt for the Permanent Residency permit. High net worth individuals can also opt for the Golden Visa or explore Citizenship Through Investment options.
Introduced in 2015, the MRVP (Malta Residence and Visa Programme) allows expats from outside of the EU and EEA to receive quick and streamlined residence in Europe through overseas investment. This permit allows you and your family (spouse and child dependents) to live in Malta and travel freely throughout the European Union, the European Economic Area, and Switzerland with a single investment.
To qualify for the Malta investment visa, potential expats will need to make a monetary contribution to the government of €30,000 (plus €5,500 for processing). You will need to:
Experience the Insider community that takes your international lifestyle to the next level. Download your FREE guide
"18 Steps to Implementing Your Plan B" instantly!
be at least 18 years old
be able to prove an annual income of €100,000 from outside of Malta (or €500,000 in capital)
have a clean criminal record
Real Estate
To qualify for the MRVP through real estate investment overseas, applicants will need to purchase a property of at least €320,000 (€270,000 if in Gozo or the south of Malta). If not purchasing a property outright, another option is leasing a property of at least €12,000 per year. You will need to commit to these conditions for a minimum of five years.
It's important to keep in mind that pension payments from foreign sources are taxed in Malta if they are remitted to the country. Having agreements with many nations worldwide, it's unlikely that you'll be subject to double taxation. Under most circumstances, you will only be taxed on the pension benefits in your country of residence.
Cost of Living
The cost of living in Malta is generally very affordable.
Average Prices in Malta (USD)
Meal for two in a mid-level restaurant: $60
1 litre of milk: $1.05
A loaf of bread: $1.11
Dozen eggs: $2.53
Apartment Rent (one-bedroom in city center): $824/month
Apartment Rent (one-bedroom outside city center): $624/month
Price per square meter (city center): $3,197
Price per square meter (outside the city center): $2,107
Country Statistics
GDP: $11.22 billion
GDP by sector: Services (87.2%), Industry (11.4%), Agriculture (1.4%)
Labor Force: 190,400 (2013)
Average Monthly Net Salary: $1,346
Unemployment: 5.9%
Main Industries: tourism, electronics, shipbuilding, construction, food and beverage, pharmaceuticals, clothing, tobacco, financial services, IT
Ease of doing business rank: 76th, globally
Here is probably the most extensive ebook on Everything You Ever Wanted To Know About Eliminating Your Taxes, Protecting Your Assets And Regaining Privacy Over Your Life And Investments. It is called The Ultimate Guide To Going Offshore.
I hope you enjoyed reading this article: Malta. If you have any questions, please contact our office HERE.
I've included some great articles for you to read, enjoy!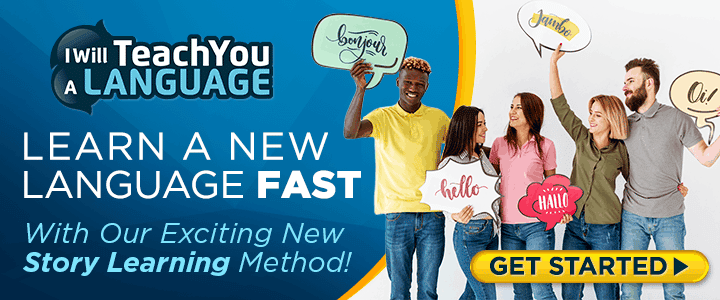 5 Must-See Destinations in Malta
4 Ways to Truly Enjoy Malta While Escaping the Ordinary

Like Our Articles?
Then make sure to check out our Bookstore... we have titles packed full of premium offshore intel. Instant Download - Print off for your private library before the government demands we take these down!