Second Passport From Malta
I'm asked all the time which second passports will allow visa-free travel to the United States, Canada, and the UK. The answer is easy and the list is short: only a second passport from Malta or Austria will get you visa-free into the US of A.
Firstly, let me define what I mean by second passport. I am referring to making an investment in a country or paying a fee in exchange for citizenship and a passport. These programs typically take 2 to 18 months to complete.
I am not considering residency or passports by family heritage or descent. For example, if you need to live in a country for 5 years before you can apply for citizenship, such as with Panama and Belgium, that's a residency program and not a second passport offer. What you will get for sure is residency. However, you can only hope that you'll turn residency into citizenship someday.
Therefore, if you don't want to spend years hoping for a passport, then you need to buy citizenship or make a sizeable investment.
And the two most powerful second passports are Malta and Austria. Austria can require an investment of $10 million and demands that you keep the business going (with employees paid) for years. On the other hand, Malta requires a fraction of the cost and its process is much simpler to complete.
How To Get Your Maltese Passport
Firstly, to get a passport from Malta, you must live on the islands for a year; also spending at least 183 days in the country over a 12-month period. Then, once your residency is complete, you may apply for citizenship.
The requirements for a second passport from Malta are as follows:
You, the main applicant, are required to donate €650,000 to Malta. Your dependents, including your spouse, must each contribute €25,000; unmarried children between 18 and 25 and dependent parents must contribute €50,000 each.
Buy a home for at least €350,000 or enter a rental contract for at least €16,000 per year. You must maintain the home or keep the rental for a minimum of 5 years.
You are to invest at least €150,000 in government bonds and hold those bonds for at least 5 years.
Therefore, a family of 4 will have paid €725,000 and invested €500,000 in real estate and bonds to get a passport from Malta – one of the most valuable travel documents available. If you want a passport from Malta, you need to be ready to pay for it and work for it.
Note that the above does not include legal fees, due diligence, compliance, filing fees, or any other costs.
Here's Why A Passport From Malta Is So Valuable
We measure second passports by the number of countries they give you visa-free access to and where they allow you to live.
On both of these counts, Malta is one of the best second passports available.
As of November 1st, 2019, the passport from Malta gives you visa-free access to 182 countries and territories, which ranks it 7th in the world among all countries. Of countries that offer economic citizenship and sell second passports, only Austria is higher with 185 countries. Our top low-cost option, St. Lucia,  includes 130 countries.
Experience the Insider community that takes your international lifestyle to the next level. Download your FREE guide
"18 Steps to Implementing Your Plan B" instantly!
So a passport from Malta will get you into a bunch of countries. More importantly, a passport from Malta will allow you to live just about anywhere in the European Union.
This is because Malta has been a member of the EU since 2004 and has been part of the Schengen region since 2007. A passport from a Schengen country allows you to live and work in ANY member country.
This means you can live in:
Austria
Belgium
Czech Republic
Denmark
Estonia
Finland
France
Germany
Greece
Hungary
Iceland
Italy
Latvia
Lithuania
Luxembourg
Malta
Netherlands
Norway
Poland
Portugal
Slovakia
Slovenia
Spain
Sweden
Switzerland
Note that citizenship obtained under this program grants you the rights of full citizenship for life and can be passed to future generations. In addition, it's also possible to give citizenship to your dependent parents.
Taxation Of New Maltese Citizens
Malta will usually only tax its citizens on their Malta sourced income. This means you will pay tax in Malta on interest and dividends from Malta banks and investments. If you hold your investments outside of Malta, you will not be taxed on capital gains.
A word of caution to US citizens: Malta taxes its citizens on Malta sourced income but the US taxes its citizens on their worldwide income. So long as you hold a US passport, even if you have a second passport from Malta, you will pay US tax on your income. A passport from Malta will allow you to give up your US citizenship and then get out from under the IRS… if you choose to go that route.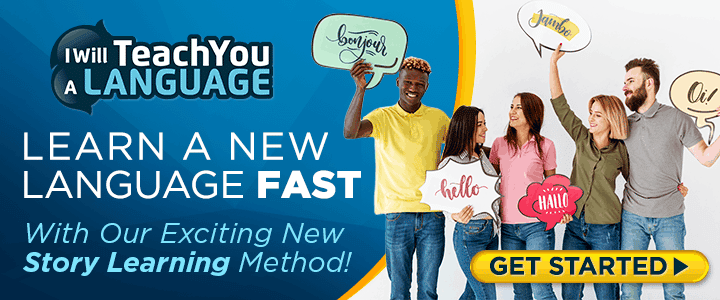 Another benefit of a passport from Malta is that you won't be taxed on the gains if and when you sell your property in Malta after the 5-year holding period.
Other tax benefits of a second passport from Malta include:
No inheritance or death taxes
No estate duty
No net worth or wealth taxes
No municipal taxes, rates, or real estate taxes
Here is probably the most extensive ebook on Everything You Ever Wanted To Know About Eliminating Your Taxes, Protecting Your Assets And Regaining Privacy Over Your Life And Investments. It is called The Ultimate Guide To Going Offshore.
I hope you enjoyed reading this article: Second Passport from Malta to be helpful. For more information, or for assistance with residency in Malta or elsewhere, please contact us HERE today!
Here are a few articles on Malta that you may enjoy reading!
5 Must-See Destinations in Malta
A First-Time Buyer Guide To Purchasing An Apartment In Malta

Like Our Articles?
Then make sure to check out our Bookstore... we have titles packed full of premium offshore intel. Instant Download - Print off for your private library before the government demands we take these down!