In last week's article, I answered the question "Should I move my wealth overseas?" with a resounding YES.
So, in today's article I am excited to present a fantastic option for you to do exactly that. Introducing the Belize Marriott Residences in beautiful Ambergris Caye, Belize!
Now, you are probably aware that here at Escape Artist, Belize is our jam. Something else we love? Leveraging a sound, stable real estate investment into a second (or third, or fourth!) residency for your Plan B!
Imagine checking off your investment, lifestyle, and Plan B goals in one fell swoop? All while enjoying a warm ocean breeze and the feel of sand between your toes? I don't know if it gets much better than that!
Why Belize?
It's just beautiful
Despite being the smallest country in Central America, Belize features a quickly growing tourism sector due to a couple of key factors:
English is the official language of the country
Close proximity to North America
With a growing number of direct flights available, Belize is more accessible than ever. This fact alone is becoming more and more important to people, given some of the, shall we say, "unreliability" of flying these days.
And why would you not want to get there as quickly as possible? Belize has those perfect, white-sand beaches and breathtaking Caribbean views. I can feel myself relaxing already, just imagining the sound of the waves lapping on the shore, seeing the palm trees swaying overhead, and feeling the warmth of the sun on my face.
(I am seriously resisting the urge to check flights at the moment. Come on, Lisa, stay on track!)
Ambergris Caye, the 26-mile-long island just off the coast of Belize, is where most of the action is, accounting for two-thirds of the tourist revenue for all of Belize. Featuring the second-largest coral reef in the world, it is a diver's paradise. Not a diver? Strap on a snorkel and some flippers and you are good to go!
Pair a slower pace of life with the natural beauty of Belize, add in delicious food and friendly locals, and you've got a winning combination.
It's investor-friendly
As I mentioned above, Belize has a booming tourism industry, thanks mostly to Ambergris Caye. And the numbers are continuing to grow, year after year. In terms of real estate investments, that is very good news, as the growing demand for places to stay provides an opportunity for investors on the supply side.
While the tourism industry is an important reason to think about investing in Belize, there are some other practical considerations you should also keep in mind.
FREE GUIDE! Get Essential Information on Protecting Your Assets
18 STEPS TO IMPLEMENTING YOUR PLAN B
When investing abroad, there is often a fear of rogue governments stealing your assets or the potential of political unrest that can scare a lot of people away. Fortunately, that is not an issue with Belize. With a stable government that encourages foreign investment, you can feel confident that your investment in this country will be safe.
If you are like me and obsessively worry about taxes, I have good news for you. Not only does Belize make it very easy for foreigners to purchase property, but it has a favorable tax structure. Property taxes are low and, for the most part, there are no capital gains taxes, either. This is music to the ears of those of us who are already heavily over-taxed in our home countries!
I'd also like to mention here that Belize has a very robust banking system, known for the privacy it affords its clients. So, whether you live or just invest there, make sure to consider banking in Belize as an option, as well. As I said in my last article, even just having a bank account in a country like Belize is a great way to diversify yourself!
Of course, with any investment, there is some risk involved. But, if you are looking to invest overseas, the stability of Belize makes it a very attractive place to start.
A path to residency/citizenship
Now, you know by now that I love a good multipurpose investment. A key part of my offshore strategy is leveraging investments that can also earn me residency and/or citizenship. Your investment in the Belize Marriott Residences will help you do exactly that.
With an investment of $250,000, you can qualify for a Belize residency. Make your investment, submit the required documentation, and complete an in-person interview to complete the process. And VOILA! As soon as a month later, your temporary residency status will be granted. You will need to renew your residency yearly for five years, at which point you can gain permanent residency and even apply for citizenship.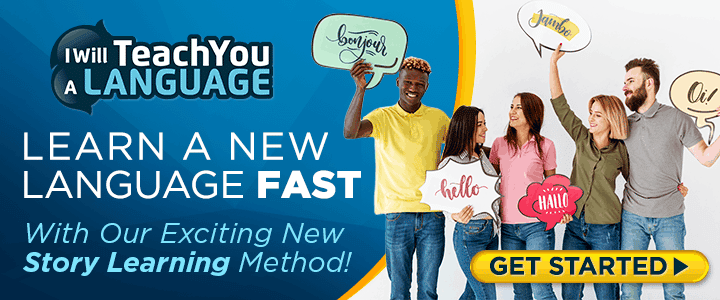 Talk about an investment doing double-duty!
Introducing the Belize Marriott Residences at Ambergris Caye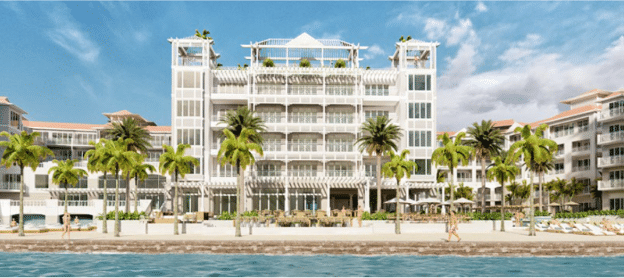 Located in San Pedro on the beautiful island of Ambergris Caye, the Belize Marriott Residences, currently under construction, feature an old-world colonial-style design that honors Belize's rich British heritage.
A stunning white-sand beach and turquoise-blue waters await you when you wake up every morning, and you are just a short walk from the lively heart of San Pedro town. Wake up and enjoy your coffee to the sounds of the ocean, then walk to town to visit the markets and bring home a variety of fresh produce for the day.
This sophisticated resort strikes just the right balance between that private resort feel and small-town community. Plus, you have a variety of options to choose from for your premium beach home, with everything from studios to 3-bedroom condos available.
In addition to the exceptional ocean views, you also get full access to the resort's exclusive on-site amenities, including pools, restaurants, a casino, Kid's Club, fitness center and much more!
For more information about the Belize Marriott Residences at Ambergris Caye, download the free information packet here!
Opportunity awaits in Belize!
With its stunning natural beauty, favorable investment climate and path to residency and citizenship, Belize is a smart place to consider as part of your offshore investment strategy.
If you are searching for a stable, sound investment that not only checks off your investment goals, but also serves as a wonderful vacation property you can visit, look no further than the Belize Marriott Residences at Ambergris Caye.
And don't forget to check out Escape Artist Insiders, our monthly magazine featuring interviews with all our offshore experts for help building your own offshore strategy!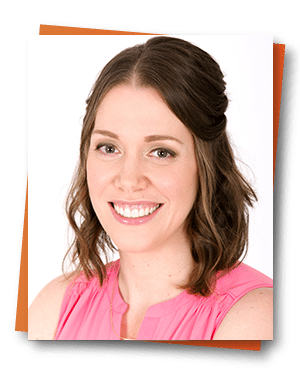 Lisa is an aspiring expat from Canada who is working to put together her Plan B with a young family in tow. She is excited to pair her lifelong love of writing with her passion for offshore strategies and outside-the box investments in her weekly articles for Escape Artist readers. Follow this "rebel with a cause" as she walks the path less traveled and shares her experiences along the way.

Like Our Articles?
Then make sure to check out our Bookstore... we have titles packed full of premium offshore intel. Instant Download - Print off for your private library before the government demands we take these down!